'The Office' Star Said the Cast 'Couldn't Stop Laughing' While Filming 1 Iconic Episode
The Office "Dinner Party" episode is a fan favorite that pushes the cringe factor. The stars of the show have spoken fondly about the episode and Melora Hardin, who played Jan Levinson, shared her memories from filming the episode, including her memorable improvised moment.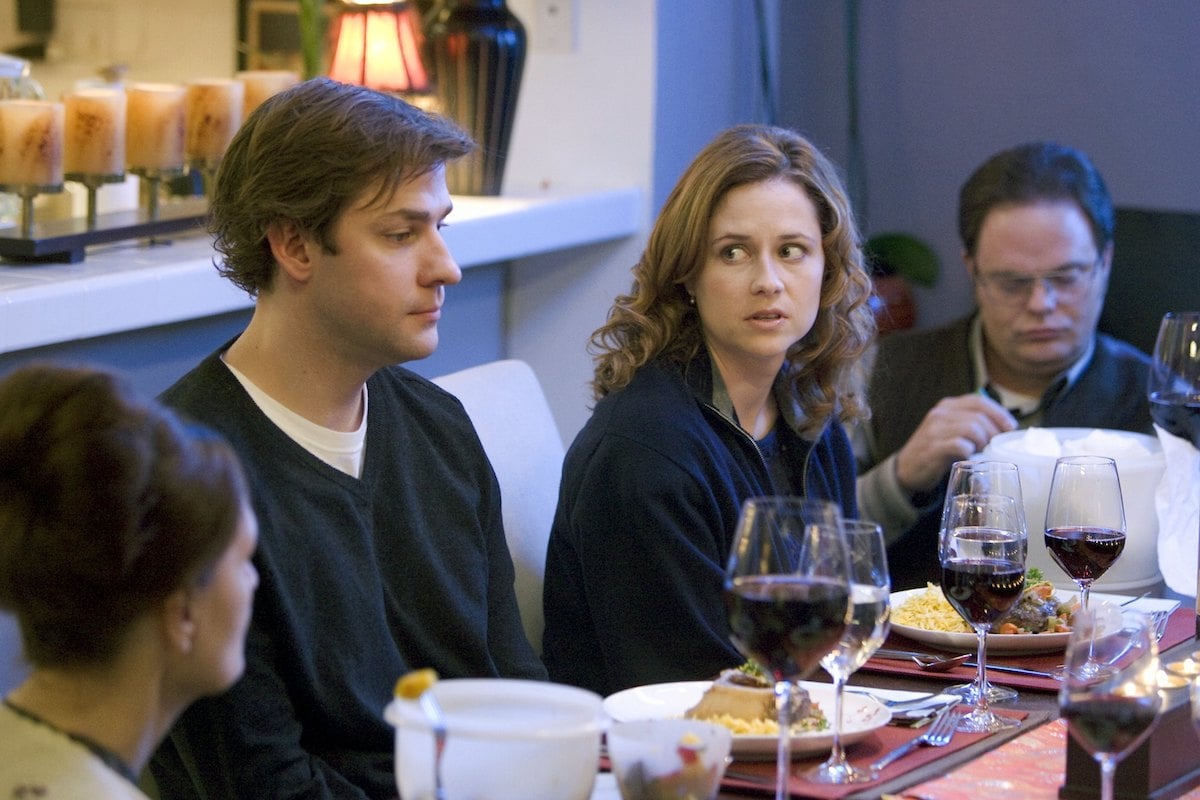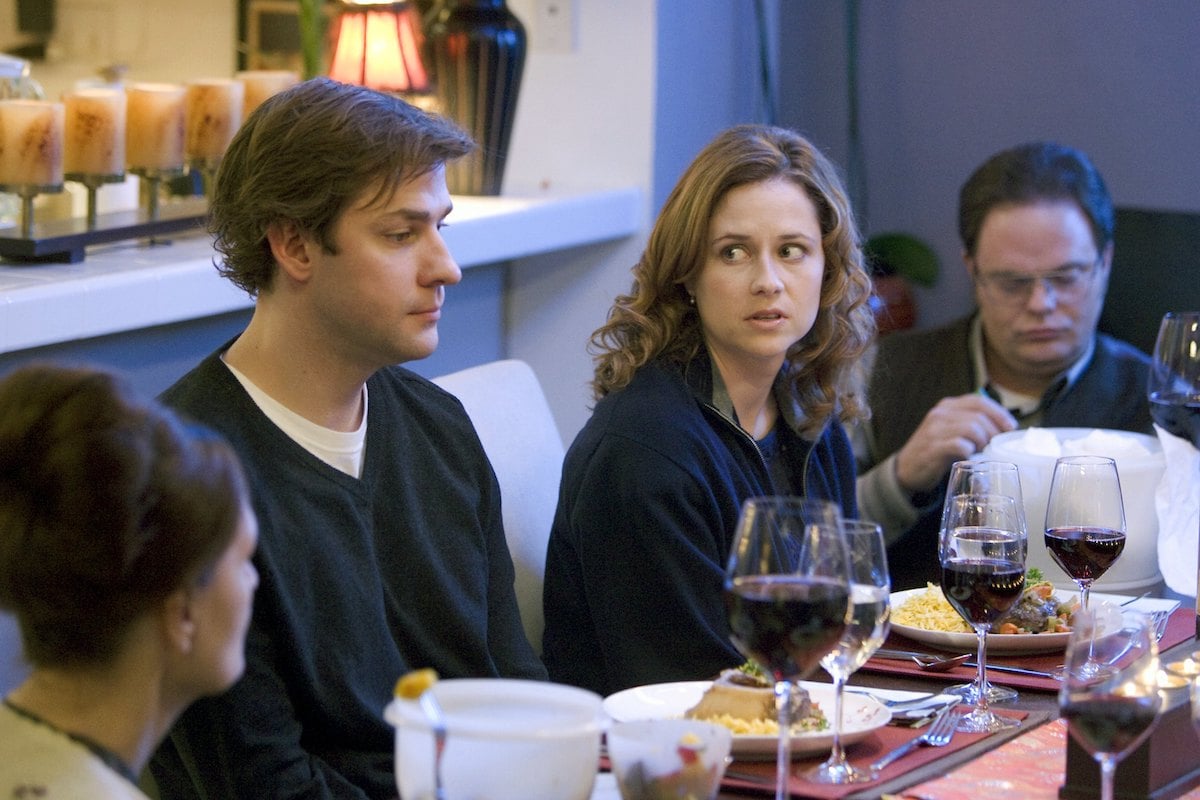 Melora Hardin said it was 'horribly hot' during filming
During the June 15 episode of The Office Deep Dive podcast, Hardin spoke with host Brian Baumgartner about what it was like to make the "Dinner Party" episode.
Hardin recalled that the conditions were a little rough for the actors and crew. "It was very, very hot — we were in a little condo and it was horribly, horribly hot," she explained. They had to cut the air conditioning while filming for sound reasons so there was no way to keep it consistently cool.
"We were all in there just sweating and we couldn't really go anywhere," Hardin shared.
Melora Hardin called 1 improvised 'The Office' moment a favorite
Baumgartner asked the actor if she had any favorite memories from shooting The Office "Dinner Party" episode and Hardin recalled how she improvised one great moment.
Hardin said, "One of the greatest moments of the dinner party was just the purely improvised moment where I say 'I'm the devil'" and Jan puts her hands on her head like devil horns.
"That was just something that literally came to me in the moment … I didn't plan on that," she explained, adding, "Steve just took it and ran with it."
"I remember that we were, even in the moment, we were like mad at each other and almost cracking each other up, simultaneously, which I think is such an incredible line to walk," she continued. "That I think probably is where a lot of the sexual tension lies with Michael and Jan."
She had a hard time not breaking during 'Dinner Party' filming
Hardin also recalled that they all found it challenging not to break while filming the episode. "I think just the amount of times that we all couldn't hold it together — how much we cracked each other up — and I think it was just the discomfort of being in such a small space, it being so hot," she said. "We just couldn't stop laughing."
The actor said there was a lot of playfulness during filming, including how Carell had "100 different versions" of his joke about getting a vasectomy. "It was great and so fun and so collaborative," she recalled, calling the experience "like playing in a sandbox."
Hardin said she and Jenna Fischer had a hard time with one scene, in particular. "Literally it was the only time on the show that I couldn't stop laughing," she explained.
During the March 17 Office Ladies podcast, John Krasinski shared how the moment Michael shows off his flat-screen TV left everyone giggling.
"When we got to the moment with the television, I think there was an energy in the room that was overwhelming," Krasinski said. "I was already quaking with laughter. It wouldn't have taken much for me to laugh — and then throw in maybe one of my favorite jokes in the entire show."
"I think that it took probably 19 or 20 takes before I was even able to stand up vertically in that scene without doubling over," he added.