'The Office' Writers Were Heavily Influenced by Ed Helms' Improv Skills
It's rare that a guest star manages to become a permanent member of the cast on a TV show. But, that's just what happened to Ed Helms on The Office. Helms made his debut as Andy Bernard during the show's sophomore season. When we were first introduced to Andy, it was hard to view him as anything other than an obnoxious, privileged, employee with severe anger issues. But, throughout the series, Andy managed to change enough to find a permanent place on The Office.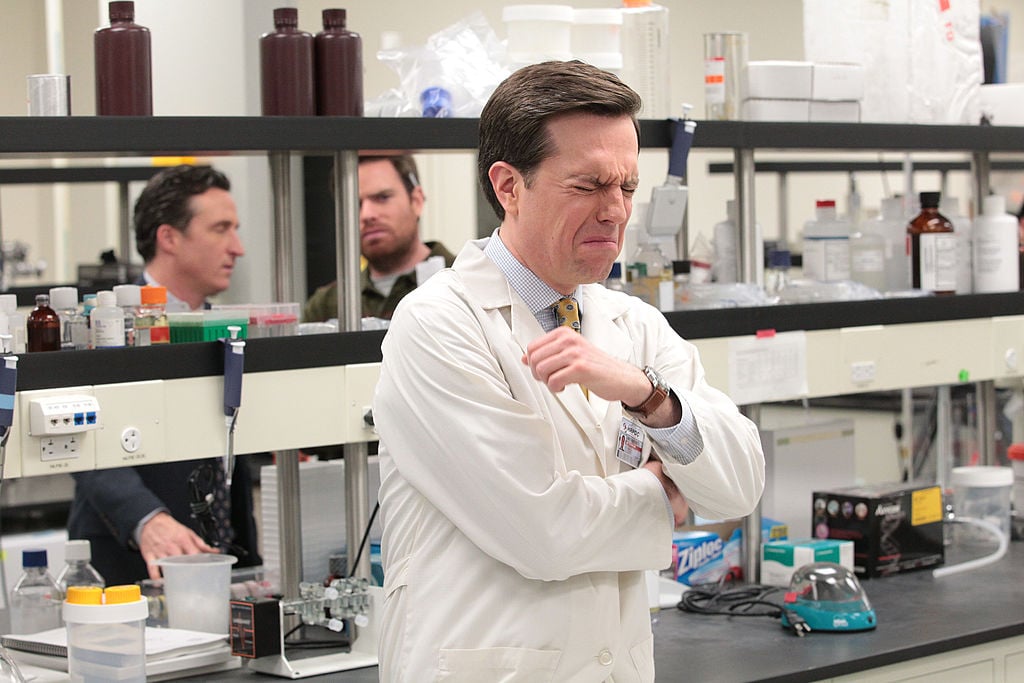 But just how did The Office manage to achieve such character development for the Nard Dog? In a recent interview with Off Camera, Helms shared that it was thanks to a collaborative connection between the cast and the writers. According to the Hangover alum, the writers played close attention to how the actors embodied the characters they had written. Be it things they'd improvised, physical nuances, or happy mistakes, everything was taken into account and used for further character development in future scripts.
'The Office' writers paid close attention to the cast
"What I learned very quickly, and I was very excited about, is that the writing staff is paying very close attention to everything that's going on. And anything that you improvise or endow your character with, be it a speech pattern or a little nugget of personal history or physicality, the writers are picking up on that and either amplifying it or kind of using more of it in some way," The Office cast member revealed.
Though Helms wasn't sitting down one-on-one with The Office writers to talk about Andy's character development, he did feel a collaborative kinship with them. "It became this really cool symbiotic feedback loop of character development and I felt very much a part of it. Even though I wasn't in the room being like 'Hey what if Andy…' you know right, I did feel a part of it because I felt listened to. I felt like my contributions were being kind of taken in and considered," Helms added.
Ed Helms was only supposed to film 8 episodes of the show
This open collaboration, of course, led to a big character arc for Andy. Funnily enough, his arc was supposed to be much smaller. Though Helms stuck around for eight seasons of The Office, he was actually only supposed to stay of eight episodes. In fact, when Helms was doing his eight episodes, he thought that there was absolutley "zero" chance of him permanently joining the cast. It wasn't until one of his later episodes that the conversation of him possibly becoming a series regular was even put on the table.
"Around five, six episodes in though, the conversation started maybe there's a place for Andy in Scranton. But I really wasn't a part of it. I mean the only part of it was 'Would you do it if we offered it?' and I was like 'Yeah, I would do that," Helms recalled enthusiastically. Of course, we now know that Helms did become a full member of The Office cast. Andy Bernard may not have been there from the beginning, but now we can't picture the show without him.