'The Office': Which Cast Member Was Also in 'Hannah Montana: The Movie'?
The cast of The Office has proven time and time again that they are talented and well-rounded performers. Many fans know that actors like Steve Carell and Ed Helms also starred in blockbuster films during their tenure on The Office. Other cast members like Mindy Kaling and Mike Schur, went on to create and write other highly-successful shows. But fans of The Office might not realize that Melora Hardin, who played one of the most memorable characters in the show, also had a pretty big role in Hannah Montana: The Movie.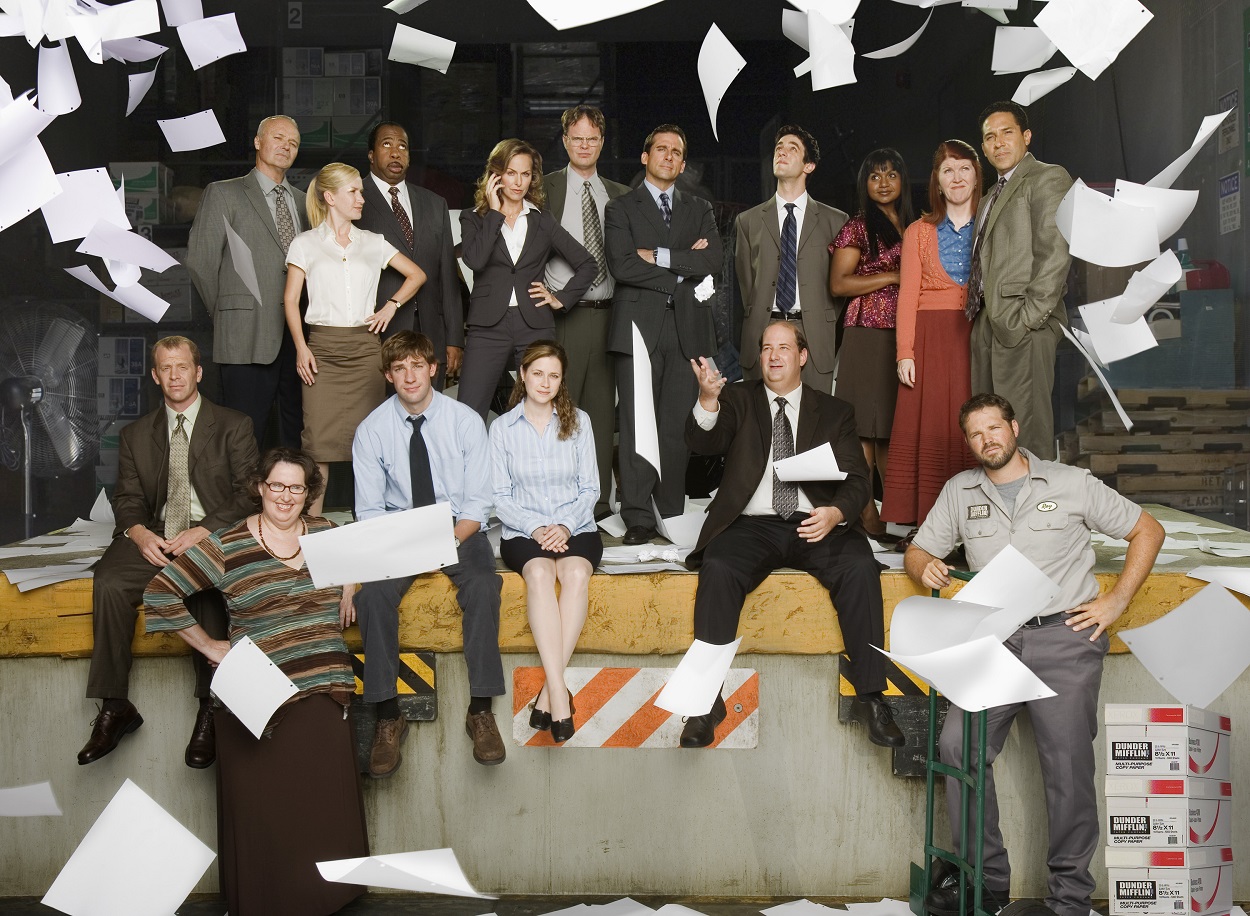 Hardin, of course, was cast as Jan Levinson in The Office. One of the very best things about Hardin's role was the exceptional character arc that she got to have during the series. Jan started off as Michael Scott's no-nonsense boss who was constantly fed up with her antics. But, as the seasons passed, she enters into a romantic relationship with Michael and slowly begins to unravel. From getting a massive boob job to throwing the dinner party from hell, Hardin was able to run the gamut of emotions while bringing Jan to life.
Melora Hardin on how Jan Levinson changed throughout 'The Office'
"When I first started to play Jan, she was incredibly straight and serious and kind of humorless," Hardin told Rolling Stone about how her character transformed throughout her tenure on The Office. "I found that aspect of her really funny because nothing could, in any way, sway her to feel like anything had any humor to it at all. I had this ongoing story going for myself that Jan had become more hard and more masculine by climbing the ranks in a man's world and by almost putting aside her femininity."
But Hardin wasn't the person in The Office cast who found her character to be exceptionally funny. John Krasinski (who played Jim Halpert) revealed that he loved what Hardin brought to the character of Jan. "Melora was so good on our show," Krasinski added. "She was really our secret weapon because I think it's hard to play the straight character in a show like that. She played the severe girlfriend so well and ended up being a great comedy duo with Steve [Carell]."
Steve Carell was particularly amused by his castmate in 'The Office'
Krasinski continued on to share that Carell also found Hardin to be exceptionally hilarious. Of, course, Carell was known for getting The Office cast to break character thanks to his exceptional improvisational skills and comedic timing. But Hardin was someone who could get Carell to crack up too. He loved how hardcore Hardin played Jan and was particularly fascinated by the dynamic between their their two characters.
Hardin also starred in 'Hannah Montana: The Movie'
Hardin obviously did a phenomenal job with her character on The Office. But fans may not realize that she was working on other projects during the time that she shot the TV also. One big one was Hannah Montana: The Movie which released back in 2009. In the movie, Hardin plays Robby Ray Stewart's love interest, Lorelai. Fans might not realize it's Hardin thanks to the Southern accent she's sporting, but the film is currently streaming on Disney+ if you want to watch her tackle the role.