'The Office': Jenna Fischer Said Her 'Biggest Regret' Was 1 Episode the Show Could Never Pull Off
The Office cast had a great run on the popular series, but there's one regret that many of the show's co-stars have expressed in the past. Find out why the cast of The Office said they wished they could have pulled off what would have been one very special episode.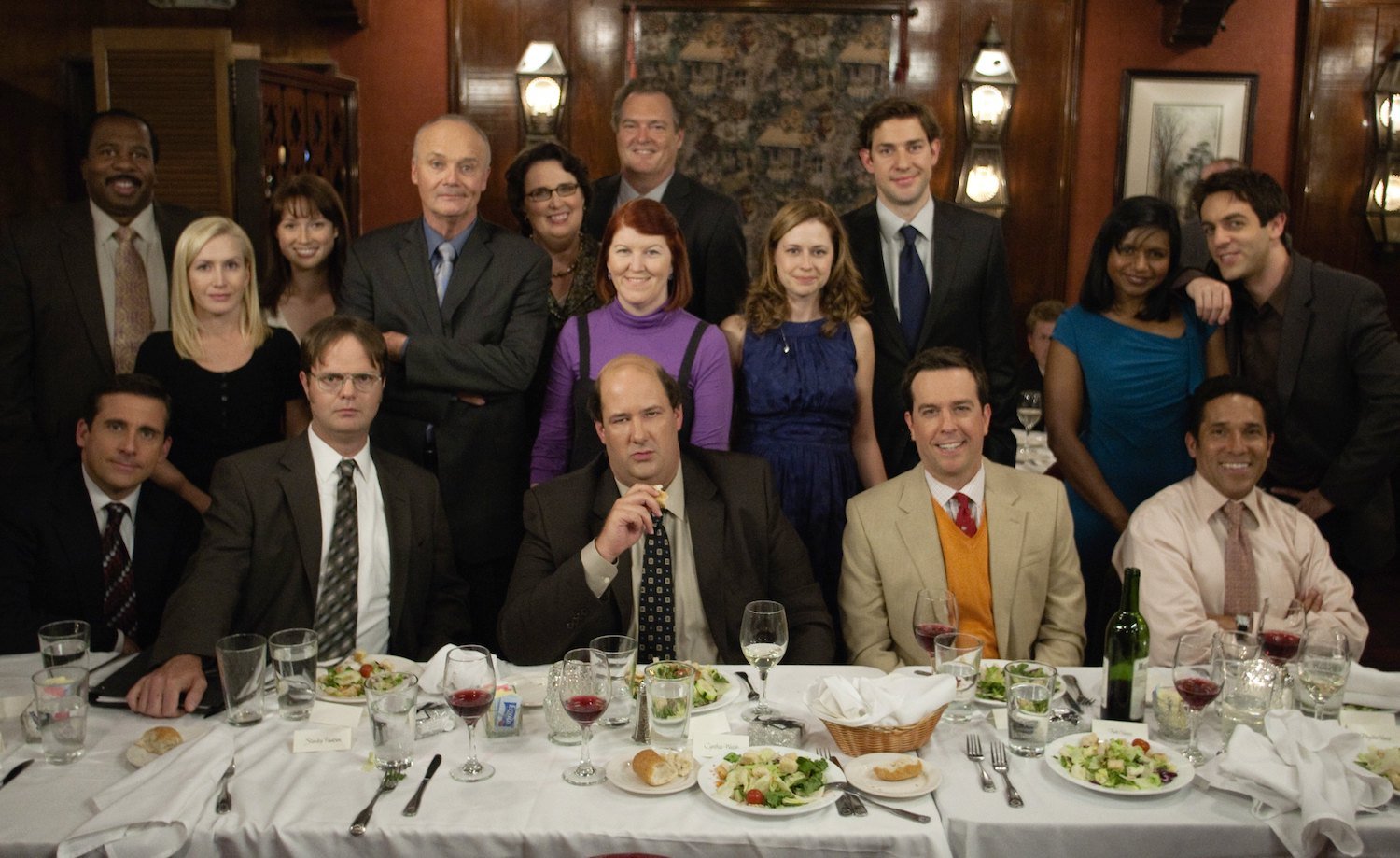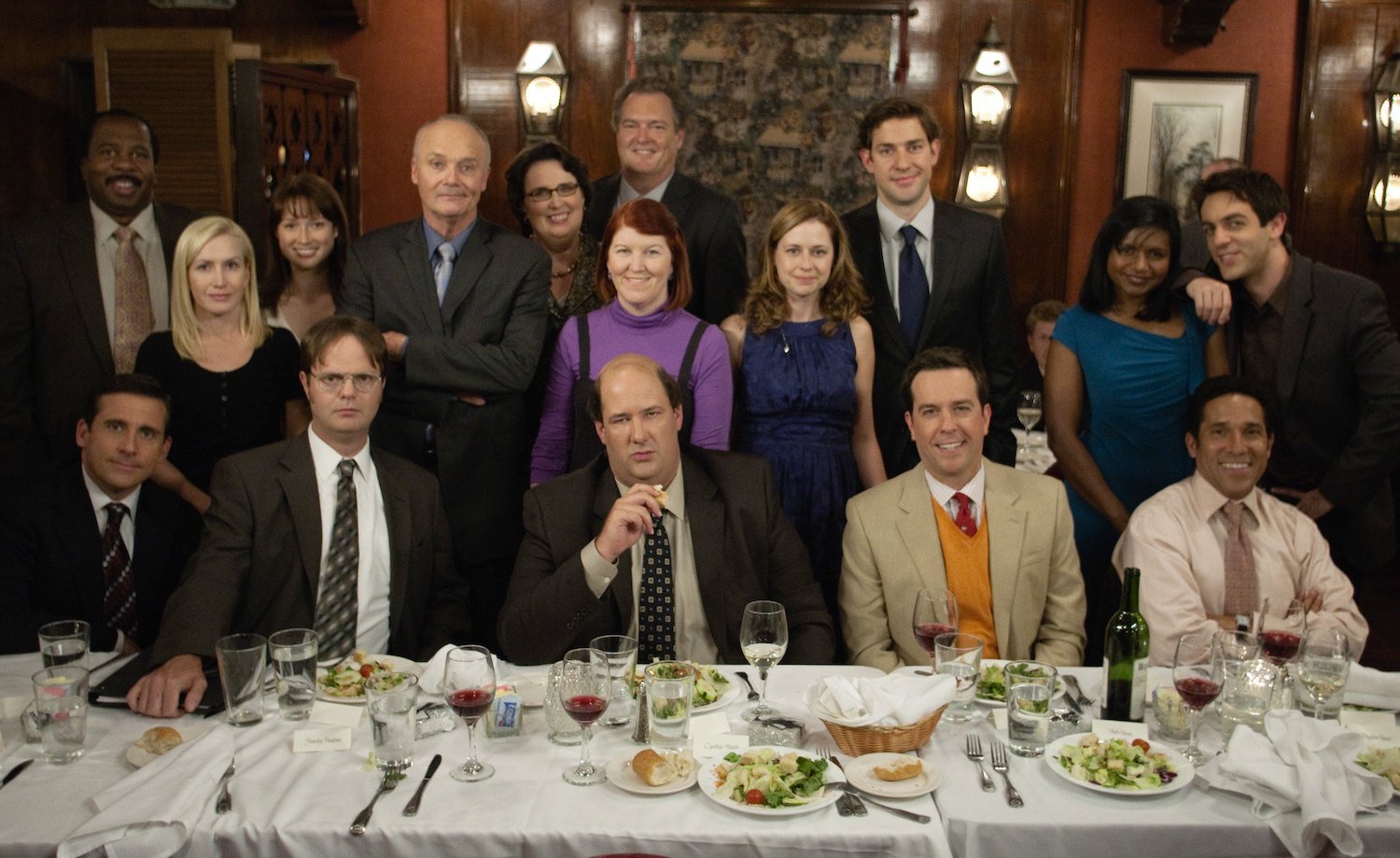 The 1 regret 'The Office' cast has
During two different episodes of The Office Deep Dive with Brian Baumgartner podcast, the former Office star chatted with his co-stars and discovered that they shared a common regret.
On the Feb. 16 episode, Baumgartner and Jenna Fischer shared the details of an episode they always hoped to do but never could pull off.
Baumgartner and Fischer talked about how they loved that the show took place in Scranton. "I know that they did a lot of research when it came to things that were around the office — local radio stations, Herr's potato chips," Fischer noted of the details that created realism on the documentary style show.
"I know it really always broke Greg's [Daniels, the show's creator] heart that we never shot an episode in Scranton," the actor added. "Every year they would toy with the idea of taking us there and it was just always cost-prohibitive. I know Greg's dream was that we would shoot the St. Patrick's Day parade."
Baumgartner said he shared this disappointment. "This is so crazy that you're saying this. That was, literally, when asked my biggest regret — that was it," he said.
"I would say, same," Fischer agreed. "My biggest regret was that we never shot in Scranton. But the city of Scranton, I remember one year they were really looking into this parade idea and they agreed to move their parade two months earlier because we would have to shoot before St. Patrick's Day."
"So they were going to have their St. Patrick's Day parade in January and they just couldn't figure out cost-wise how to get the entire cast and crew there," she added.
RELATED: 'The Office': 'The Sweetest of Sweet Moments' Between Jim and Pam, According to Jenna Fischer
Angela Kinsey said the episode would have been 'so cool'
Similarly, Baumgartner and Angela Kinsey talked on his podcast about having that same regret. The host asked Kinsey how she felt about Scranton as the location.
"I think it grounded it, it made it like any town. It could be anywhere … I really liked that," she explained. "It is one of the things that does make me sad, if you were going to say what are some regrets about filming The Office — is that we never got to film an episode there, on location."
Kinsey shared the same tidbit as Fischer. "And they tried, they really tried but it's a lot of moving parts to move a whole cast and crew and set up for a week," she explained. "But we tried to do the St. Patrick's Day parade and that would have been so cool."
Baumgartner pointed out that she wasn't the only one who wanted to shoot in Scranton. "You know what's so crazy is that Jenna said the same thing and I said the same thing," he shared. "It's one of my biggest regrets that we never went there."
The cast did get to Scranton for conventions and their finale wrap party, however. Kinsey called her first visit to Scranton with Baumgartner "one of my favorite weekends of my life — and that includes becoming a mother. That's how much fun this weekend was. It was just a blast."