'The Office': 1 Cast Member Actually Filmed the Show's Opening Sequence in Scranton
When The Office premiered back in 2006, it quickly became one of the most talked-about shows of the 2000s. Steve Carrell portrayed Michael Scott, the branch manager of Dunder Mifflin Paper Company, and his employees each brought something different to the comedy table. And, surprisingly, the first part of that catchy opening sequence was actually filmed by one of the show's stars.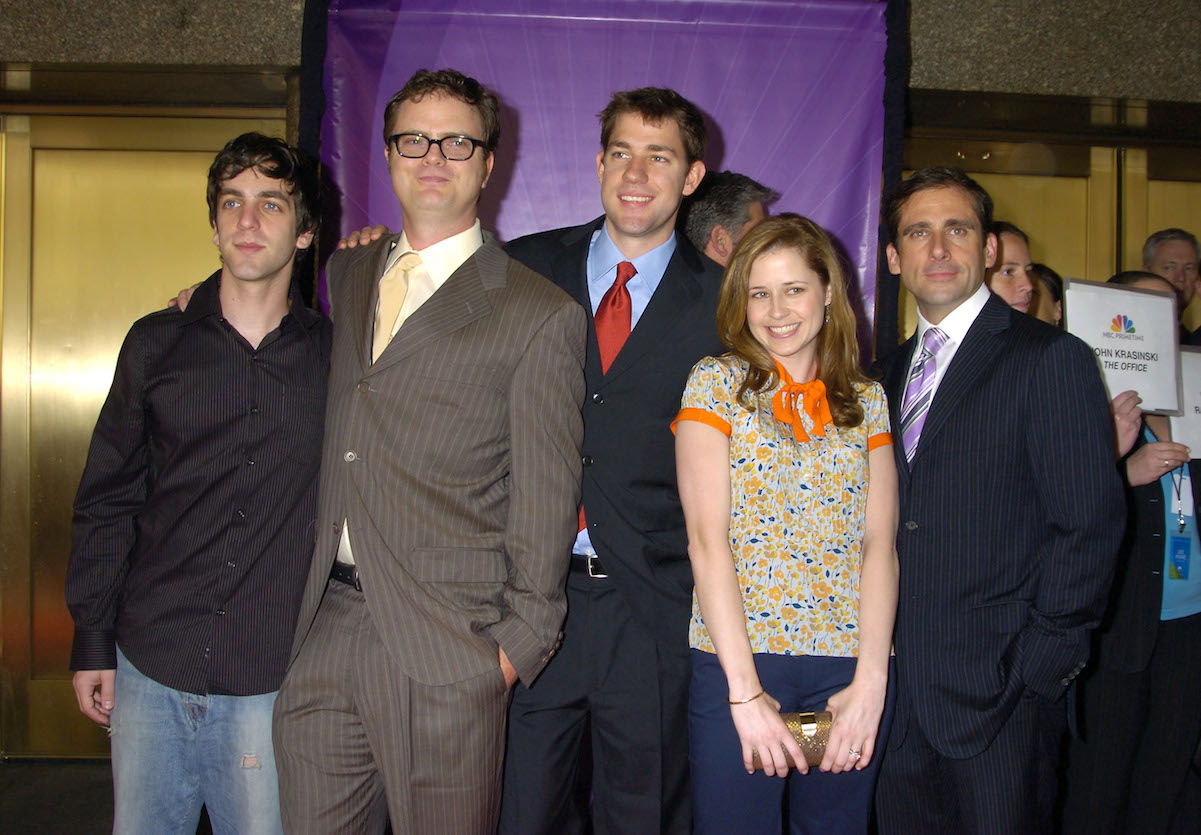 'The Office' has won 5 Emmy Awards for its content
Viewers have loved The Office for more than a decade, and despite the show ending in 2013, it's still one of those frequently-binged comedies of which nobody can get enough. During its run, the show received 42 Emmy nominations and had five wins, including Outstanding Comedy Series (2011), Outstanding Lead Actor in a Comedy Series (Steve Carrell, 2011), and Outstanding Writing for a Comedy Series (2013).
Carell's ability to immerse himself in Michael Scott's quirky, awkward personality is what made him so perfect for the role. Throughout the show, Scott's one-liners, stories, and ways of managing a corporate team provided comedy gold for the show and its viewers.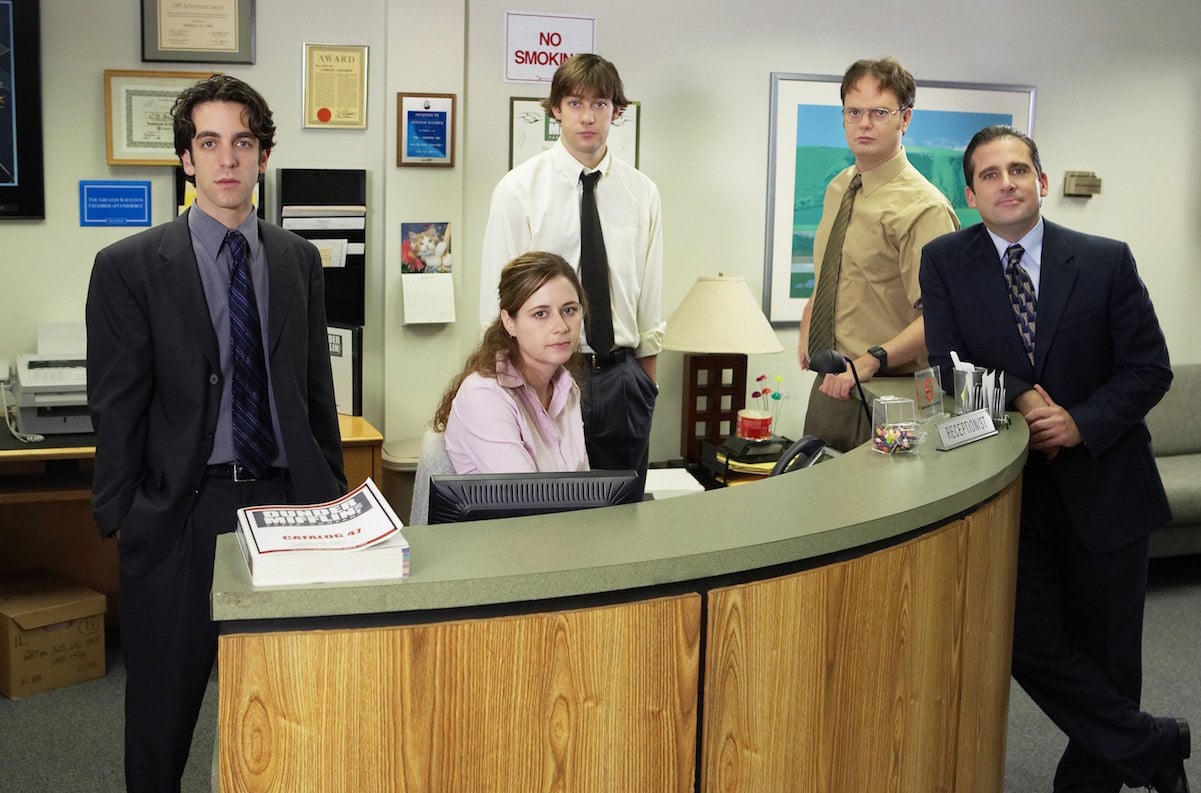 John Krasinski filmed part of the show's opening sequence
Part of what drew viewers into The Office was its opening sequence, which paired catchy music with varying footage of Scranton, Pennsylvania. But those shaky frames during the first few seconds of the opening tune weren't fake content — they were real footage of Scranton, filmed by John Krasinski, who played Jim Halpert.
Once Krasinski learned he had landed the role of Jim, he and a few friends took a trip to Scranton to celebrate and learn where Jim's new role would take place. According to Bustle, Jim shot some footage while there, including driving past the "Scranton Welcomes You" sign and rolling the camera while at a stoplight downtown. But that amateur footage ended up providing the perfect setup to open up the show's sequence before introducing all of the characters. The producers loved it, and the rest is history.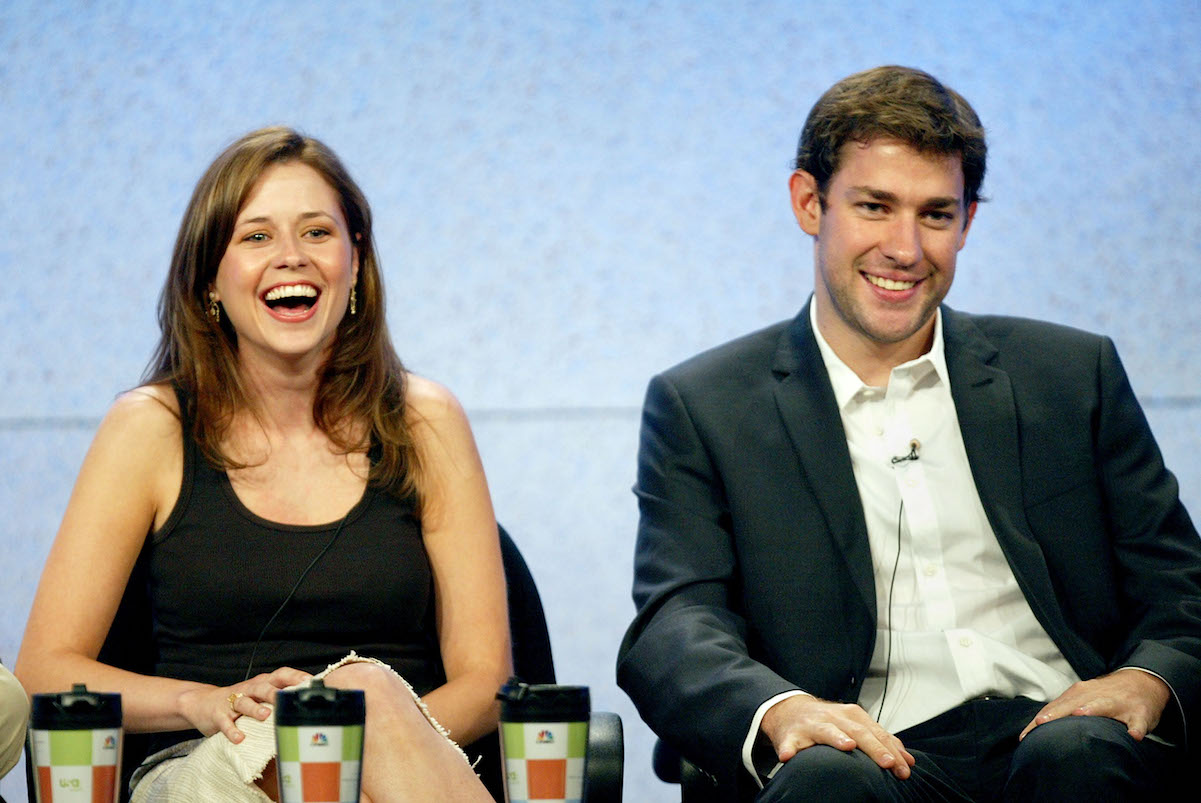 Each character brought something new to 'The Office'
Every The Office character's personality was created to be entirely different from anyone else's. And seven years after its final episode, fans still aren't set on their favorite cast member. Some people adored the Jim and Pam combination, though others felt that Jim was actually a "bully" on the show and didn't love his attitude toward his coworkers.
Dwight and Michael were two of the most-loved characters, though people were torn between who was actually the favorite. Dwight's personality was incomparable, though he and Michael were both equally awkward. And others on the show, such as Phyllis and Meredith, might have been more in the background but still had audiences love their oddly charming (well, maybe not Meredith) personalities.