'The Office': This Cast Member 'Never' Broke Character by Laughing; 'He Was Unbreakable'
When it comes to a show that is as downright hilarious as The Office, the cast is bound to struggle with staying in character all the time...
When it comes to a show that is as downright hilarious as The Office, the cast is bound to struggle with staying in character all the time. Between the incredible improvisation skills that most of the actors came equipped with and the impeccable talent of the writers, there were a lot of funny moments throughout the show's nine seasons. While the moments are hysterical for fans, they were even more hilarious for The Office cast to act out.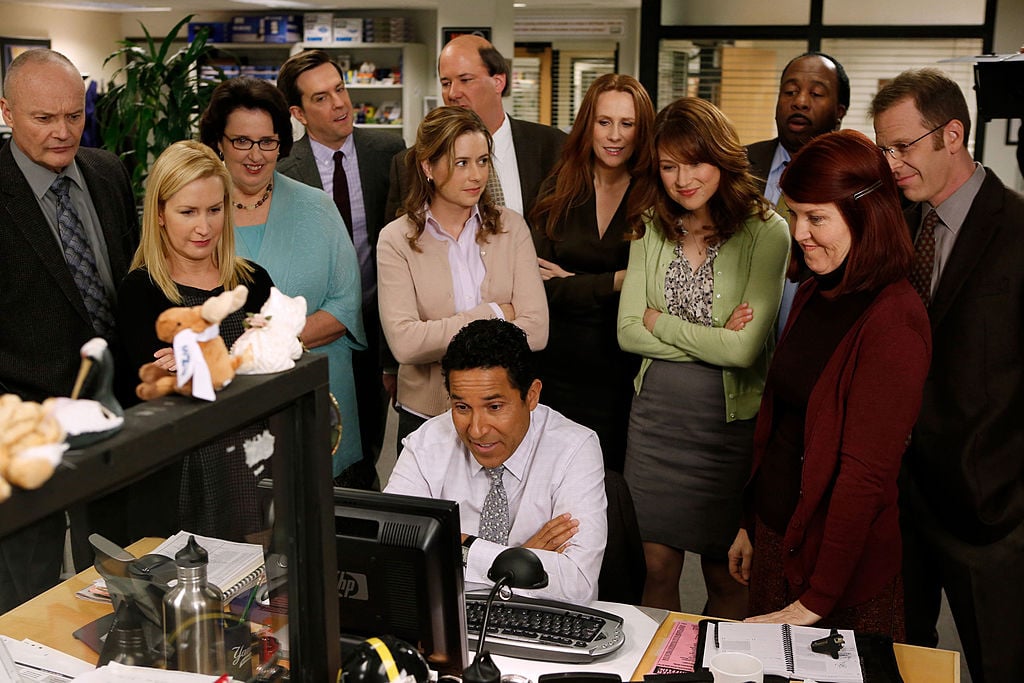 One episode of The Office that was particularly hard to shoot came during the show's fourth season. "Dinner Party" is often heralded as one of the most hilarious episodes in the entire series because of its nonstop cringeworthy and laugh-out-loud moments. In an interview with Rolling Stone, the cast of The Office shared that they constantly broke character when filming this beloved episode.
'The Office' cast often caught the giggles and broke character
But what exactly does breaking character mean? Roughly speaking, it means that an actor stops acting as their character and starts acting like themselves again. There can be all sorts of reasons for an actor to break character, but two of the most common reasons are because they've forgotten their lines or they've started laughing at something that their fellow actors are doing. For the cast of The Office, the latter was certainly more common.
Fortunately, for fans, the cast of The Office breaking character resulted in some truly fantastic bloopers. Outtakes from "Dinner Party" are particularly hilarious as you can quite literally witness John Krasinski (who played Jim Halpert) squealing over how funny Steve Carell is. Even Carell (who played Michael Scott to perfection) found the episode hard to shoot. In the outtakes, you can actually hear the Crazy, Stupid, Love actor declare that they were never going to get through the episode.
John Krasinski was nervous about adding more characters to the funny episode
Krasinski even shared that while filming "Dinner Party" he was nervous for more of the cast to come and shoot their scenes. He was barely keeping it together with four people and adding four more into the mix made the task of staying in character even more arduous.
The "Dinner Party" episode of 'The Office' was particularly hard to film
"I remember Angela and Ed coming into that episode, and Jenna and I and Steve just looking at her being like, 'Oh, no. Not another one.' It was like you couldn't bring another funny person into the room because it was just exploding with fun and hilarity. When they arrived, it was like, 'Oh, my God, I don't even know if we can handle it. I don't know if this episode is going to be able to handle it,'" Krasinski shared about filming that particular episode of The Office.
But, there was one member of The Office cast who could always keep it together. Oscar Nunez (who played Oscar Martinez on the show) was known for his ability to never break character. According to Ed Helms (who played Andy Bernard), Nunez was a legend at keeping his laughter at bay.
Oscar Nunez was famous for never breaking character
"If you've ever watched Office outtakes, you know it can be a disaster when we start laughing. Oscar Nunez was legendary because he was unbreakable. He never, ever broke. On the other end of the spectrum, you had me and Krasinski and Angela, and we were just like giggle maniacs. If something tickled with us, it was over. And we would ruin take after take after take and burn a lot of film," Helms shared about his fellow cast members. It's impressive that Nunez always managed to say in character. But, we'd like to see if he could've withstood the "Dinner Party" episode.