'The Office': Paul Lieberstein Calls Acting with Steve Carell 'Terrifying'
When it comes to the cast of The Office, there's certainly no shortage of talent. In fact, many people who served as actors on the hit NBC show also wore a multitude of other hats. Paul Lieberstein is the quintessential example of this. Not only did Lieberstein famously play Toby Flenderson (the HR rep everyone loved to hate) but he also served as a writer, showrunner, director, and executive producer for The Office.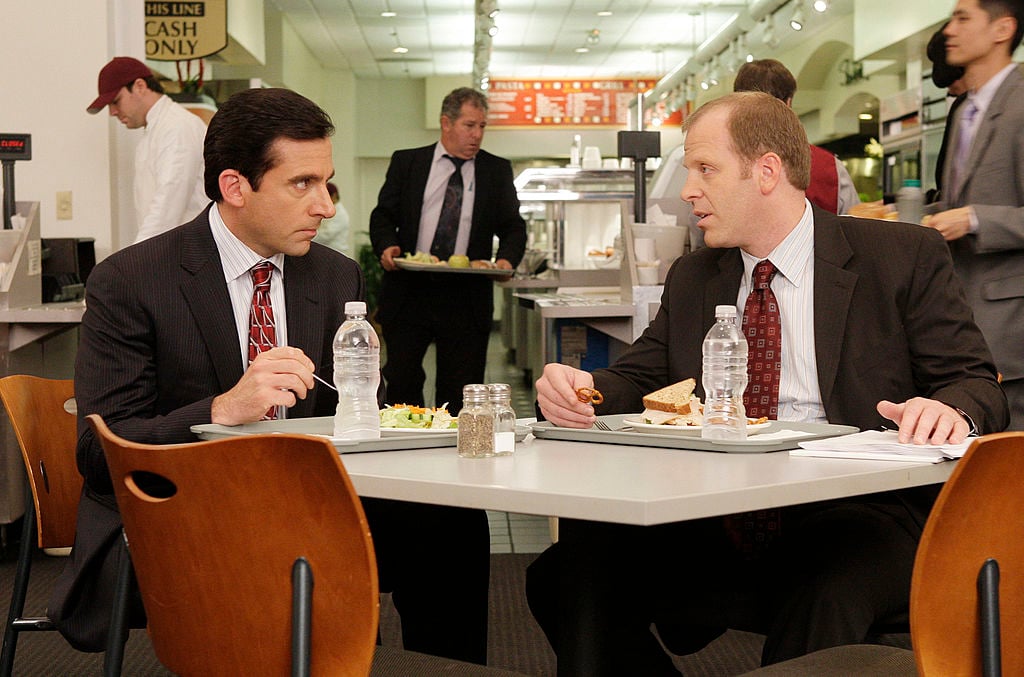 Paul Liberstein never intended to join the cast of 'The Office'
But, Liberstein never actually set out to be an integral member of The Office cast. In fact, prior to playing Toby, the talented writer had never tried his hand at acting before. But, after an NBC executive loved the rapport between Toby and Steve Carell's character, Michael Scott, he became essential to life at Dunder Mifflin. Making the transition from writer to actor happened very quickly. But, fortunately, acting alongside seasoned professionals helped Liberstein dive into his new role.
Working with Steve Carell was a master class in acting
In a recent interview with Today, Liberstein recalled how much he was able to learn about acting from working closely with Carell. As Carell had an impressive background in improvisation, courtesy of The Second City in Chicago, he was always throwing new things at his Office castmates. "As Toby, I had a lot of scenes with Steve Carell and that was just a masterclass in acting. I couldn't imagine a better teacher. He just kept me on my toes and I never knew what he was gonna do," Liberstein confessed.
The Office alum continued on to recall one hysterical moment that was entirely improvised by Carell from "The Deposition" episode. "There was a scene where I was trying to make him feel better; we were sitting in a cafeteria and I was opening up about a story about my divorce that I thought would make him feel better, and he slowly just slides my tray right off the table that was unscripted," Lieberstein recalled.
Michael Scott vs. Toby Flenderson
Aside from Carell's great improv skills, he also was adept at listening and paying attention to each and every move his fellow castmates made. "It's terrifying acting with Steve. He misses nothing. If you slip in any way, he pounces—just in a fun way, but it's embarrassing," Lieberstein admitted playfully in an interview with The Daily Beast.
We know how Liberstien felt about acting alongside Carell, but how did Toby feel about constantly being on the receiving end of Michael's wrath? "I always felt a little different as Toby. To me, it always felt like Toby was the parent of a three-year-old in Michael Scott, who's constantly having tantrums. He's just there to be patient, wait it out. Of course, it impacts his day, but you can't get too mad at your three-year-old, so you have to just internalize it," The Office alum shared.
'The Office' wouldn't be the same without Toby
While it may have been terrifying for Lieberstein to act with Carell, the results were truly wonderful for fans of The Office to behold. Michael's irrational hatred of Toby produced some of the funniest moments in the series. We couldn't imagine Dunder Mifflin without him.