'The Office': Which Two Cast Members Hang Out Every Week?
Any fan of The Office will tell you that it's one of the best television shows of all time. This documentary-style show is packed to the brim with ridiculous humor, outrageous moments, an insanely talented cast, and a myriad of complex relationships. The show, which spans nine seasons, is truly the gift that keeps on giving. Though Jim and Pam's romance is undoubtedly the best depiction of #couplegoals in the series, there's another couple that's wilder and at times even more fun to watch. Enter Kelly and Ryan, the dysfunction disaster of a pairing that you just can't look away from.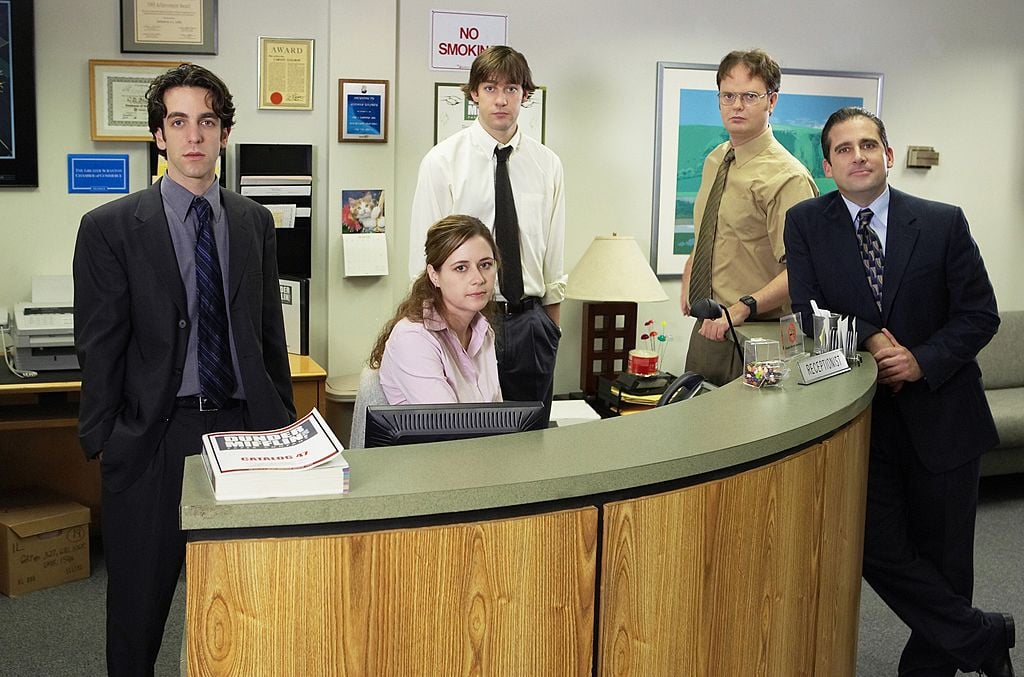 Cast
Unlike John Krasinski and Jenna Fischer (who played Jim and Pam respectively), Mindy Kaling and B.J. Novak (who portray Kelly and Ryan) actually did date in real life. They fell in love whilst on The Office and had an on again off again relationship that spanned a few years, not unlike their characters on the show. This certainly explains the obvious chemistry that can felt between the two throughout the series. These days their relationship is completely platonic. It's been years since they've dated, but the two still are very active in one another's lives and have a very strong relationship.
Because Kaling and Novak have managed to maintain such a solid friendship, superfans of The Office are constantly insisting that there is something romantic between the pair. As fans ship the long-time friends, their interactions with one another are often met with a great deal of scrutiny. This scrutiny has not escaped Kaling's notice. She recently opened up to CBS Sunday Morning about how she feels about people's obsession with her relationship with Novak.
Family
"It's nice that people care. I've known him for 16 years. We met each other when we were 24, and we're about to be 40. Anyone who's known each other for that long…I think it's nice. I like when people think it's more romantic or sparkly or interesting than it is." the actress said. As a writer, it seems like Kaling can understand fans wanting to manipulate a narrative to make it more exciting.
Even though their relationship is not romantic, Kaling does admit that there is a very strong connection and friendship between her and Novak. "He's a wonderful friend. He's the godfather to my daughter. I see him every week. It isn't the thing that people sometimes think it is. He's really part of my family now, which is great. Even though that's less of a sexy characterization of our relationship, I think it's a deeper and a closer one. We do spend a lot of time together and it's a great blessing in my life." the Late Night actress said.
Soup snakes
It's great to see that Kaling and Novak have maintained such a strong connection over the years. With such an incredibly rich history, it's wonderful that their relationship has evolved time and time again and they are able to be so supportive of one another. If that isn't the definition of soup snakes, we don't know what is.