'The Office' Character Everyone Wanted to Write For
The Office features many memorable characters, but one part was so coveted by the writers, everyone wanted a chance to create jokes for it! Shockingly, it wasn't Michael Scott (Steve Carell). Find out which character from The Office every writer wanted to work on.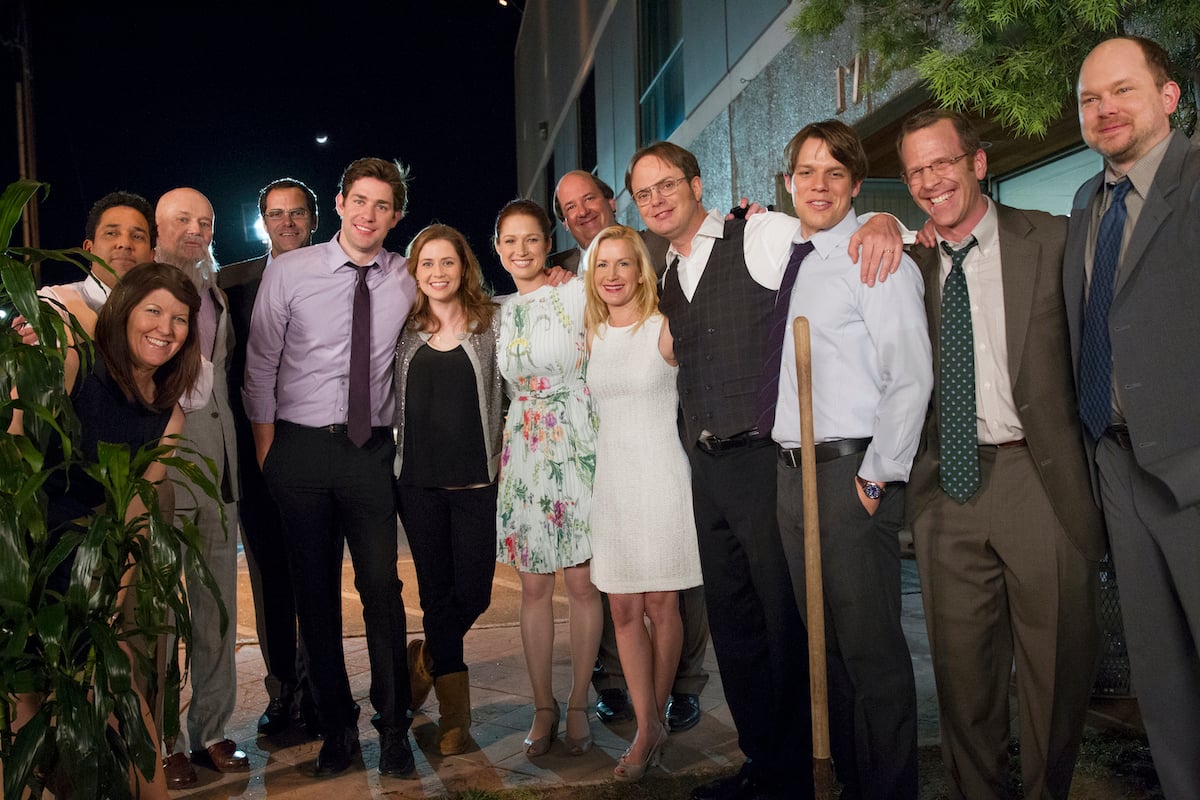 'The Office' writers loved their job
The Office's Brian Baumgartner hosts a podcast, An Oral History of The Office. Many of his guests are the cast and crew who worked on creating one of the most highly rated series.
The writers Baumgartner has spoken with have had nothing but good things to say about their experience on the show. In episode 8, "The Moment That My Life Changes," the writers revealed an insider secret many fans weren't aware of.
While writing for the show was a great joy in itself, there was one role that writers instantly wanted to work on.
'The Office' started to change around season 5
Season 5 featured many moments of change in The Office. As Baumgartner said, they were "shaking things up" at Dunder Mifflin, and that included introducing Ellie Kemper as the new office receptionist, Kelly Erin Hannon. 
Unlike the rest of the employees at Dunder Mifflin, Erin wanted to be at work. 
"Stanley may be over it, Oscar may be over it," Kemper said of her fellow fictional coworkers. "But Erin lived for it. She loved being [at work]." 
Kemper remembered how, within 30 seconds of meeting her character, viewers watched her agree to go by her middle name to avoid the confusion between her and Kelly Kapoor (Mindy Kaling). 
"She just wanted to be there," Kemper reiterated. Erin's work ethic was drastically different and made for a unique challenge for writers. But it was one they were more than willing to take on. 
Ellie Kemper brought a different vibe to the set of 'The Office' 
"Ellie was one of those guest characters who the writers all instantly wanted to write for," Brent Forrester explained. "Everybody started pitching stories for her — it was like this shot of adrenaline to us."
The show's editor, Claire Scanlon, felt especially close to Kemper. 
"She came on after me, and so we were kind of like the new girls," Scanlon recalled. "I didn't know how you guys introduced new characters. They kind of just let them flounder and waited on the actor to show them who they were, and it either worked, or it didn't." 
Fortunately for Kemper, her take on Erin worked. 
For Scanlon, Kemper revealed who Erin was in the season 6 episode "Secretary's Day." Stressed about Andy Bernard's (Ed Helms) previous relationship with Angela Martin (Angela Kinsey), Erin combed her hair in front of her face in the middle of a restaurant. 
"In the foster home, my hair was my room," Erin explained to Michael Scott. 
For Scanlon, this was the moment she understood that Kemper was going to make it on The Office.
"It was a great scene and she was definitely driving it," Scanlon said, adding how Kemper gave Carell "great stuff to work with" as a reactor in that moment.
From then on, Erin became one of the most sought after characters to write for on The Office.