'The Office': Cool Guy Paul Has the Coolest Audition Story and Is Related to a Cast Member
There's no denying that the cast of The Office did brilliant work throughout the show's nine seasons. However, the show also featured hilarious and memorable moments from characters who were only briefly on the show. A great example of this is Paul Faust aka Cool Guy Paul. Cool Guy Paul is, of course, introduced in the "Chair Model" episode and one of the bosses that make up "The Five Families."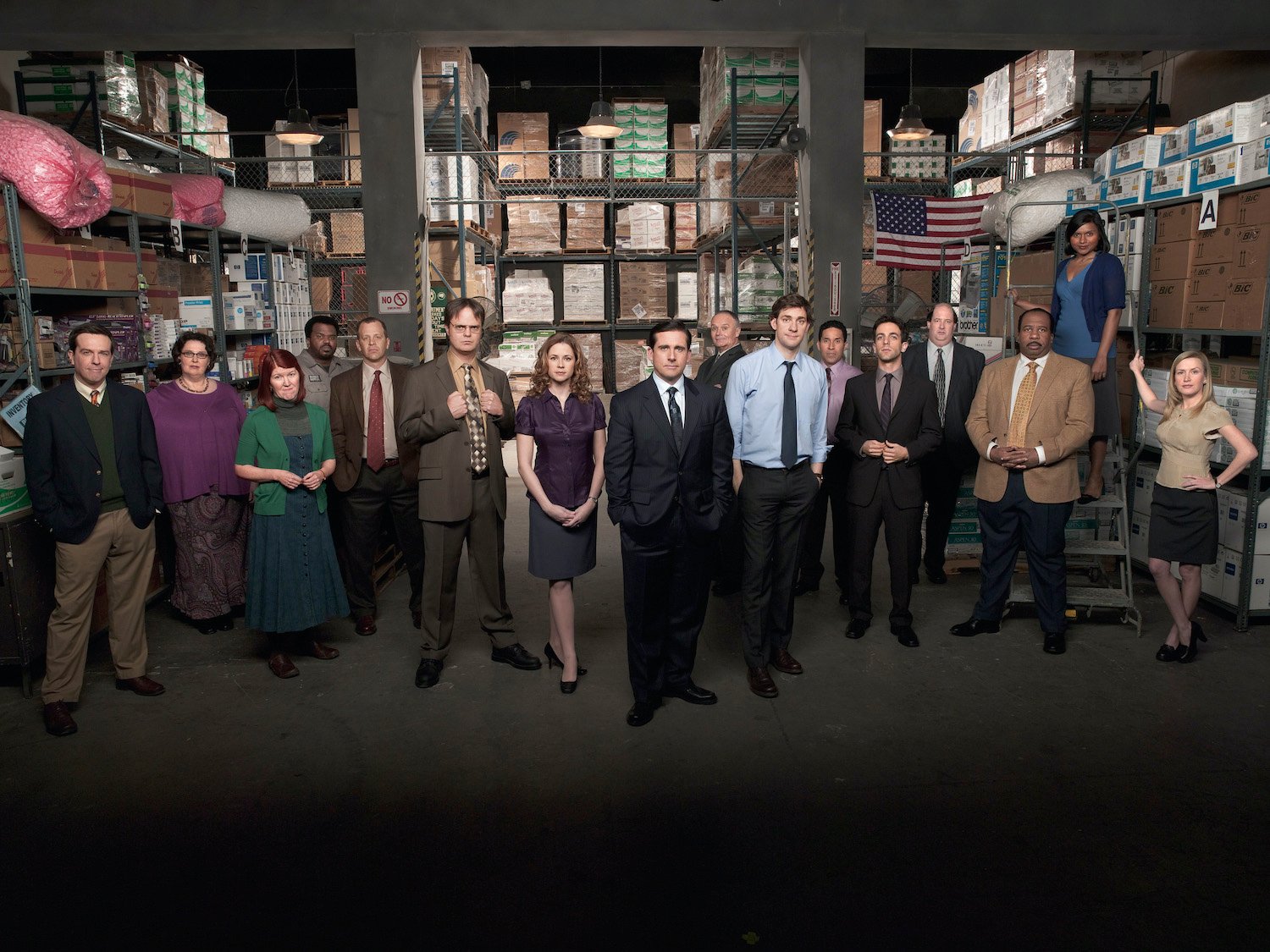 Though many cast members in The Office share a name with their characters, the actor who portrayed Cool Guy Paul was actually hired to portray himself on screen. The character of Paul Faust is played by none other than Paul Faust. Funnily enough, the real Faust isn't even an actor. However, when he was visiting his cousin on set, the writers were so intrigued by him that they wanted to find a way to write him into the show..
Which member of 'The Office' cast is Cool Guy Paul related to?
"Several months ago, Paul Faust, a cousin of Paul Lieberstein, visited for a tour of the set," The Office cast member and writer, B.J. Novak shared with Office Tally in 2008 about how the idea for Cool Guy Paul came about. "While in the writer's room, somebody asked what he did for a living. He's a businessman with several ventures, it turns out, and he proceeded to launch into a captivating monologue about his Disaster Kit sales business. Without any exaggeration, it was the most confident and persuasive sales pitch any of us had ever seen."
Continuing on, Novak shared that the real life Faust helped to inspire the character he played. "So, since then, we thought someone like that would be a good basis for a character," The Office star revealed. "Then when we conceived of the Five Families, we thought it would be funny to have it be mostly a bunch of guys who take the pomp of the Five Families meetings very seriously — and then one younger guy, a guy who's a one-man-shop and hates being there, who would rather do everything over email. So that's how the character of 'Cool Guy Paul' came into existence."
How Paul Faust ended up getting cast to play himself
Even though Cool Guy Paul was based on the real-life Faust, The Office casting director was still looking for an actual actor to bring the role to life. However, when she wasn't finding anyone who measured up, the writers got Faust on the phone and asked him if he wouldn't mind auditioning for the part. What happened next was as "Cool Guy Paul" as it gets.
"The day before we were scheduled to shoot the scene, we still hadn't found the right actor for Cool Guy Paul," Novak admitted. "So we called Paul Faust, in New York, and asked if he'd mind auditioning to play himself. He went to the Kinko's across the street, filmed himself on their iMac, and emailed it to us. Within an hour he had the part, and within two hours he was on a plane to LA And sometime in that two-hour period, he had purchased www.coolguypaul.com, and linked it to his actual disaster kit business. I am not making any of this up."
It's pretty amazing Faust is just as cool as his character in The Office. Clearly, nobody else could have brought that unique role to life as well as he did.