'The Office' Creator Greg Daniels Made This Rule to Keep the Show as Hilarious as Possible
Spanning 201 episodes and nine seasons, The Office is easily considered one of the best comedic TV shows of all time. Thanks to actors with improv
Spanning 201 episodes and nine seasons, The Office is easily considered one of the best comedic TV shows of all time. Thanks to actors with improv backgrounds and incredible writing, the show produces tons of side-splitting moments. Whether you're a fan of dry, witty, humor or slapstick humor, there are likely a few episodes of the show that will make you laugh out loud.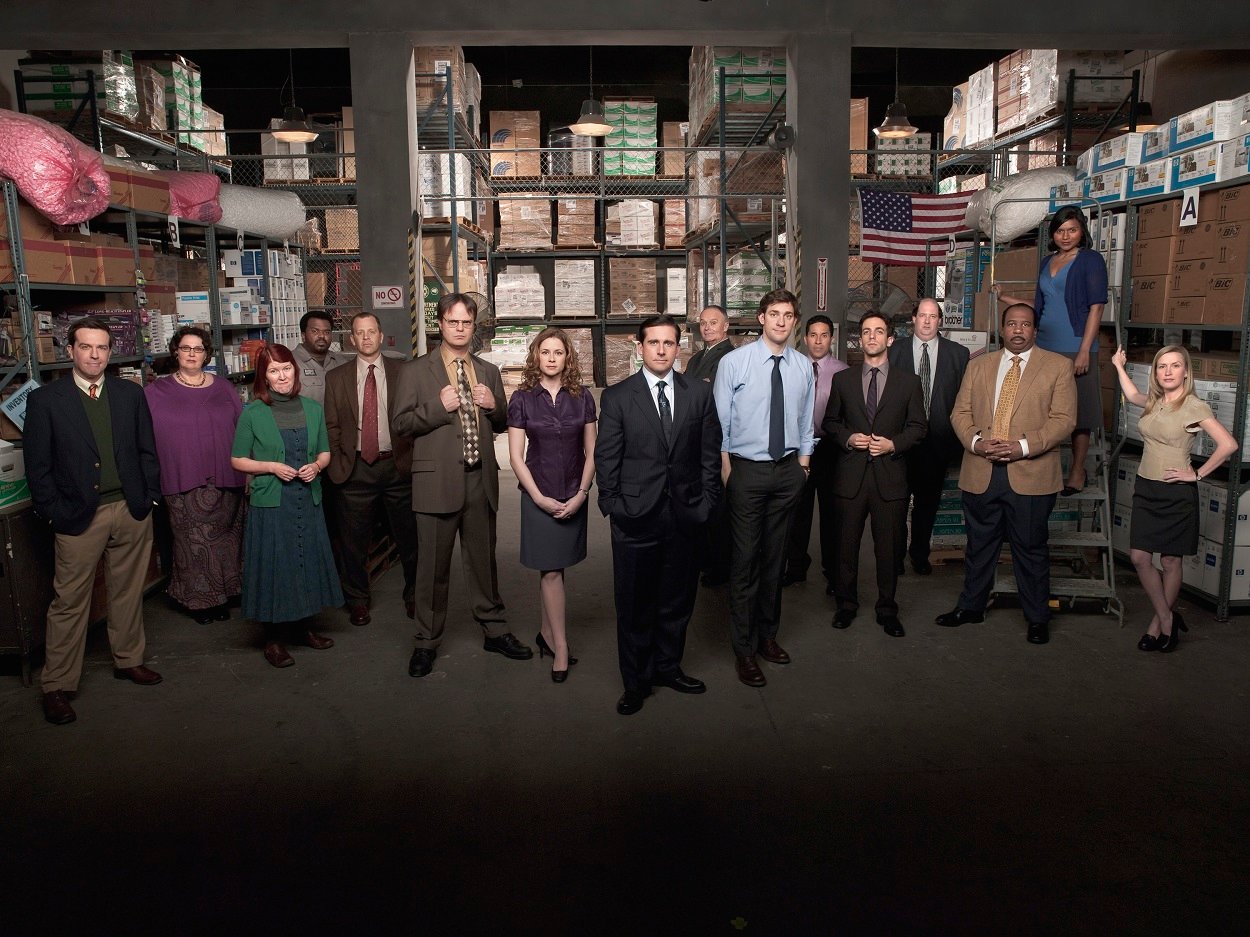 Because The Office manages to be both realistic and absurd, many viewers question if the show is scripted or if it is a product of improv. However, superfans of the show know that the hit comedy is actually both. Most of the things that viewers watch are completely scripted and were the product of some phenomenal writers, many of whom doubled as actors on the show. However, the cast was also given opportunities to improvise for at least one take of every scene.
'The Office' is scripted but the cast improvised some hysterical moments
Of course, there are some extremely memorable moments of The Office that are completely improvised. For example, the infamous kiss between Michael and Oscar in the first episode of Season 3, "Gay Witch Hunt", was completely improvised. Imagine Oscar Nunez's (who played Oscar) surprise when he realized that Steve Carell (who played Michael) was going in for a real kiss.
But Carell wasn't the only actor who improvised. John Krasinski and Rainn Wilson, who played Jim and Dwight respectively, were also known for improvising lines, especially when they were shooting scenes together. The pair often wrote lines, and even insults, for each other to deliver during their scenes which had some pretty hilarious results. In a 2013 interview with Office Tally, David Rogers (who edited and directed some episodes of The Office) weighed in on how Wilson and Krasinski often used improv and physical comedy to enhance a scripted scene.
John Krasinski and Rainn Wilson often enhanced scenes with improv
"John and Rainn are incredible, in that they can really nail the scripted version of a scene by the second or third take, and then they start to play," Rogers shared about the two Office stars. "As long as the key lines and moments are hit and the intent of the scene is clear, they will try different lines and physical actions to see if they can make the situation funnier and ultimately better."
Rogers even recalled one particular moment when Wilson improvised an incredibly funny line of dialogue. In the "A.A.R.M" episode of Season 9, where Jim tricks Dwight into becoming his own assistant, Wilson had a particularly memorable line that ended a scene. "After Jim crowns Dwight and runs after Pam, Rainn came up with the line, 'From now on anyone who needs to speak to me, has got to go through me first,' which I loved and ended the scene with."
'The Office' creator, Greg Daniels, had a rule for editing episodes
Of course, Wilson's aforementioned line is far from the only improvised line to make it the show. In fact, Rogers revealed that Greg Daniels (who created The Office) made up a rule to ensure that the funniest take of a scene would always make it into the show regardless of whether it was scripted or improvised. "Early on our Executive Producer, Greg Daniels, told us in editing, 'Whatever's funniest wins. Doesn't matter if a writer wrote it, or an actor made it up on the spot. We go with what's best.'"
Clearly, Daniels' rule was a smart one. Thanks to the collaboration between the writers and the actors, The Office continues to be comedic gold. We certainly think that other TV comedies could benefit from adopting a similar rule.