'The Office': Did Michael Know Jan Took Her Assistant's Virginity?
When it comes to The Office, there's no shortage of iconic episodes for fans to enjoy again and again. But, one of the beloved episodes is none other than "Dinner Party." Though the episode was not appreciated when it first aired, today it's consistently one of the highest-rated and most-viewed episodes of the entire series.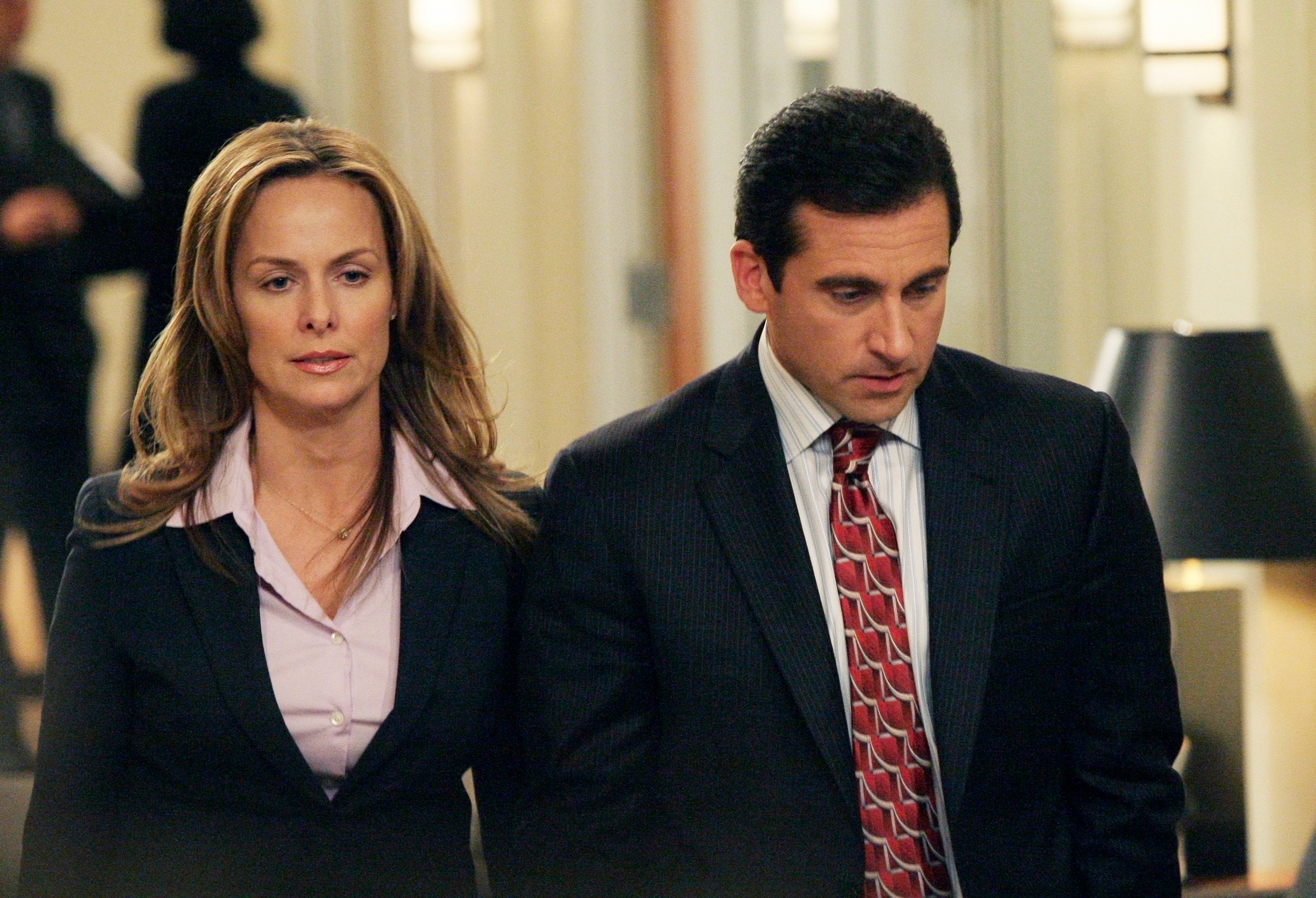 The 'Dinner Party' episode of 'The Office' is a fan favorite
It would be fair to say that the "Dinner Party" episode is practically a nonstop cringe-fest from start to finish. The dynamic between Michael Scott and his ex-boss turned live-in girlfriend, Jan is truly something to behold. Of course, one thing that really sticks out in this episode of The Office is the song "That One Night" which was recorded by Jan's much younger ex-assistant, Hunter. "You took me by the hand/ Made me a man," the song begins. Thanks to Jan's pure obsession with the song and her provocative dancing, it becomes quite clear that she was responsible for taking Hunter's virginity.
RELATED: 'The Office': This Cast Member Was Actually Pregnant During the 'Dinner Party' Episode
Though the other characters (Jim, Pam, Angela, and Andy) seem to be privy to what the song is suggesting, one could argue that Michael appears to be as oblivious as always. Instead of getting annoyed or offended by the fact that Jan may have had an office affair while they were dating, he seems to be completely unbothered. In fact, he can be seen bopping along to the beat. But, was that just a cover, or was he truly clueless?
Does Micheal know that Jan had an affair with her ex-assistant?
In an interview with Rolling Stone, Gene Stupnitsky and Lee Eisenberg, who co-wrote the "Dinner Party" episode, have different views on whether or not Steve Carell (who plays Michael Scott to perfection) made the character choice for Michael to be clueless about Jan's risque excursions. Stupinsky thinks that Carell made the choice to be blissfully unaware; but Eisenberg has a different idea.
"We liked the idea that Michael was clueless and it was clear to everyone else that Jan took her ex-assistant's virginity," Stupinsky shared. "He wrote it clearly about Jan and how she made him a man, and it was a terrible song. Watching Carell, just kind of looking like there's nothing in his eyes, just kind of bopping his head along slightly. He likes the song. He has no clue," The Office writer added.
'The Office' writers have different interpretations of Steve Carell's performance
Meanwhile, Stupinsky's co-writer sees things differently. "I have a different read on the Carell thing, which is I think he does know and he's just hoping against hope that he's wrong," Eisenberg shared. "When he's listening to it, on some level he does know that [Jan and Hunter] had something," he concluded. Clearly, there are two different reads on Michael's behavior. As Carell has never specifically addressed this choice, it's up to the fans of The Office to decide what they feel may be true.