'The Office': 'Dinner Party' Was Originally Going To Include This Cringingly Sad Fact About Michael's High School Prom
The "Dinner Party" episode of The Office is filled with cringe-worthy comedic gems. When you throw Jim, Pam, Andy, Angela, Dwight, his former babysitter/current lover, Michael, and Jan into a very small condo adorned with such decor elements as a neon beer sign, home-made side table, and deeply loved plasma TV screen, you can't help but get comedy gold. The script was so funny, in fact, that the writers had a hard time editing the episode down. Originally, "Dinner Party" was going to feature a bit about Michael's past, including what took place during his senior prom.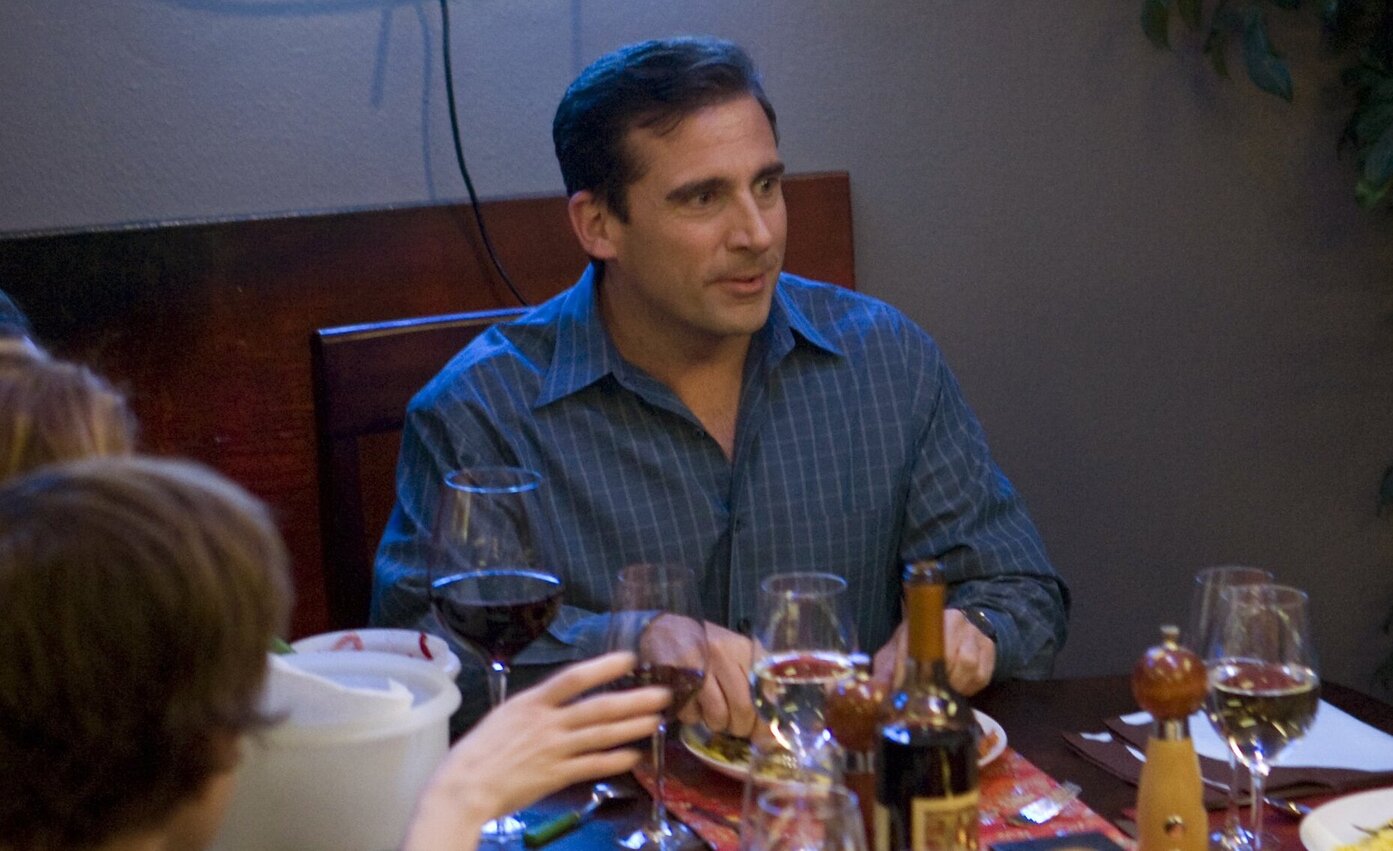 Setting the scene of 'Dinner Pary'
Most of The Office takes place in the literal office the employees of Dunder Mifflin work in. But "Dinner Party" takes place in Michael and Jan's condo. According to one of the writers of the episode, Lee Eisenberg, a lot of thought went into the decor of the toxic couple's home.
"We talked a lot about the decor," he told Rolling Stone in 2018. "There's that kind of Andy Warhol picture of Jan. What does the bedroom look like? You don't want to point to the jokes too much. You try to kind of throw away as much as possible. There are just little touches, like the beer sign in the garage, and Michael having that hand-shaped chair."
If much of the stuff in Michael's home rings reminiscent of something you've seen in an infomercial late at night, you might be onto something.
"We talked about this idea that Michael buys a lot of things that he sees late at night on TV, so he has a Bowflex and he has a Soloflex," says Eisenberg. "He has an Ab Roller. He never uses any of them, but his garage is filled with that stuff."
And, of course, who could forget about Michael's prized 14-inch flatscreen TV? "That was written in the script. He's very proud of it, because it's a flatscreen," the co-writer added.
Several Michael talking heads didn't make the final cut of 'Dinner Party'
While "Dinner Party" was never re-written, there were a handful of moments that didn't make it in the final cut of the episode. Some of those moments included Michael talking heads.
"We had a lot of talking heads that never made it to the show that went really into detail about Michael. They talked about going to his high school prom in the limo, and then you realize that Michael was the limo driver at his own high school prom," said Eisenberg.
There is a 29-minute version of 'Dinner Party' that 'Office' fans can cringe their way through
Because The Office team found "Dinner Party" particularly difficult to edit, there's an extended version of the episode.
"We supersized [the episode], but we didn't air it; it was like a producer's cut you could buy on iTunes," co-writer Gene Stupnitsky told Rolling Stone. "It was the single hardest episode we ever had to edit down to time. It was the most painful editing process. There's a lot of scenes that we had to just keep cutting away, so there was a 29-minute version that exists where you can feel a little bit more of the [tension] we were trying to convey."
"If you didn't feel awkward and tense enough in the 21-minute version of the show, there's a 29-minute version of the show that's out there somewhere," Eisenberg added.