'The Office': Ed Helms Says Andy Bernard Helped Him Explore His 'Demons' of 'Insecurity and Social Awkwardness'
Ed Helms became a series regular on The Office in season 3. He played Andy Bernard, an a capella obsessed Cornell graduate with a bit of an anger problem. The larger-than-life character fit in perfectly with the rest of The Office gang.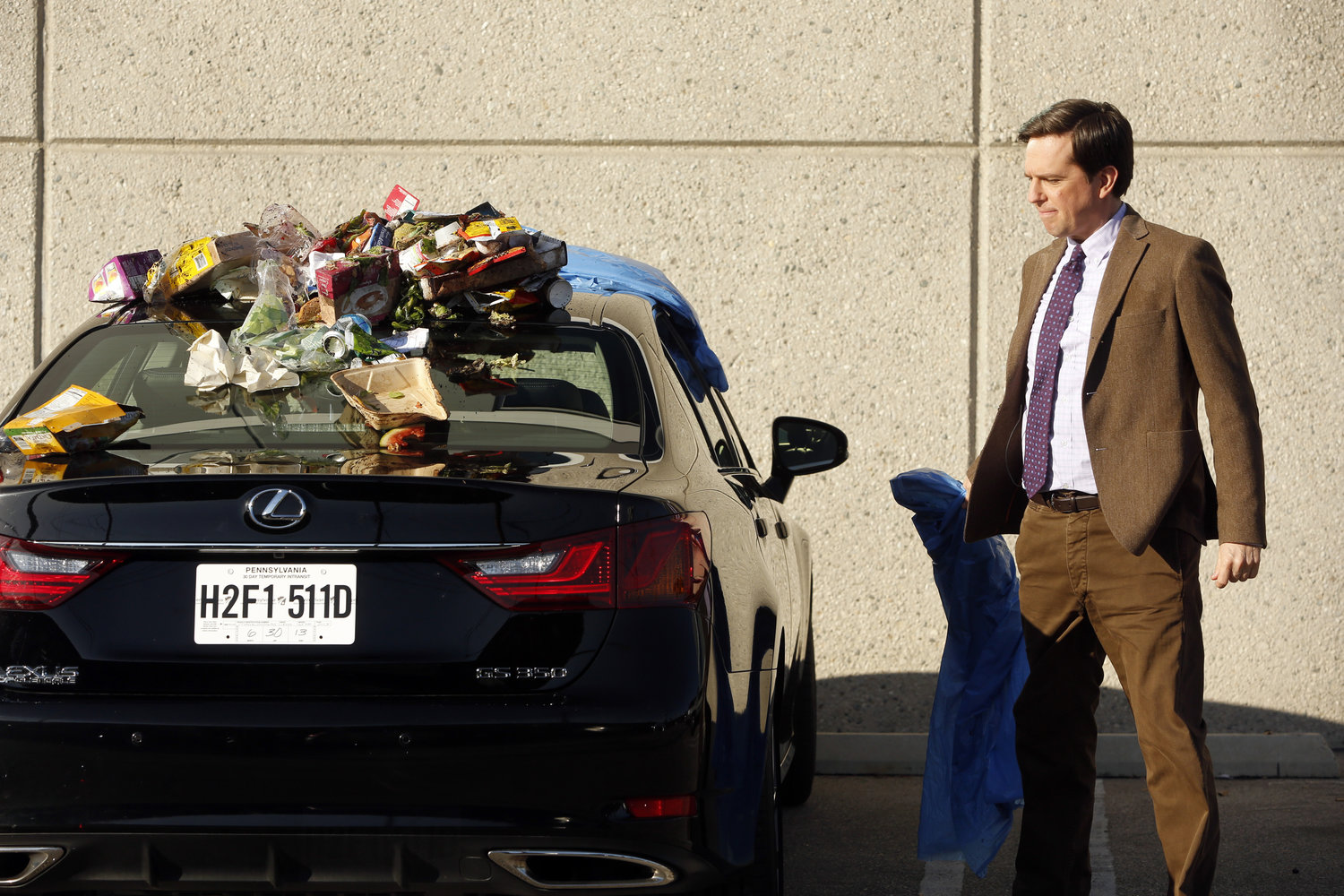 Ed Helms says Andy Bernard is just a heightened version of himself
In a 2011 interview with Daily Actor, Helms spoke about his connection to Andy. They're not so different, the actor and the character.
"I think I'm a pretty normal guy, but I do work very hard. And I've been focused on a lot of goals over time. I think that the characters that I play are just sort of a heightened version of myself," he said.
For Helms, Andy is no different. Though Andy is, of course, a more exaggerated version of Helms, he pulls from his own "demons of insecurity and social awkwardness" to tap into him.
"You know, I relate to Andy," he said. "Andy Bernard is in a lot of ways an opportunity for me to exercise some of my own demons of insecurity and social awkwardness. So he is a heightened version of those aspects that I think I have and that most of us have to some extent."
Why 'The Office' writers decided to make Andy the manager after Steve Carell left
After Steve Carell left The Office, the big question was whether the show was going to continue or not. Writer/executive producer (and the actor who plays Toby) Paul Lieberstein said it was an easy question to answer thanks to the cast.
"The answer was only clear when we said our cast is amazing. And, you know, we don't need anybody else. People want to watch our cast. We still want to write for our cast. And so think that although maybe, you know, batted around different views at time, we were never really considering changing the focus on the show to anyone else but our people," Lieberstein said in the same interview.
Ultimately, the choice was made to give Andy a promotion.
"There are a lot of aspects to the Andy Bernard character to make him extremely suited to manager. One, I think it's that he cares about people more than he does about the product," he said.
Lieberstein went on to say that partially through "insecurity," and "partly through genuine affection," Andy would want "the place to run successfully."
But, mostly, the writers thought Andy was the right character for the job because "any little problem that anybody's having, he would feel very deeply, which makes him very suited to be a comic lead in the show."