'The Office': Ed Helms Revealed Why It Was 'Daunting' and 'Scary' To Play Andy Bernard
Ed Helms played the quirky but likeable Andy Bernard in the NBC sitcom The Office. The show ran from 2005-2013, but Helms didn't join the cast until its third season. Though Helms was excited to land the role, he described the experience as initially "very daunting" and "scary."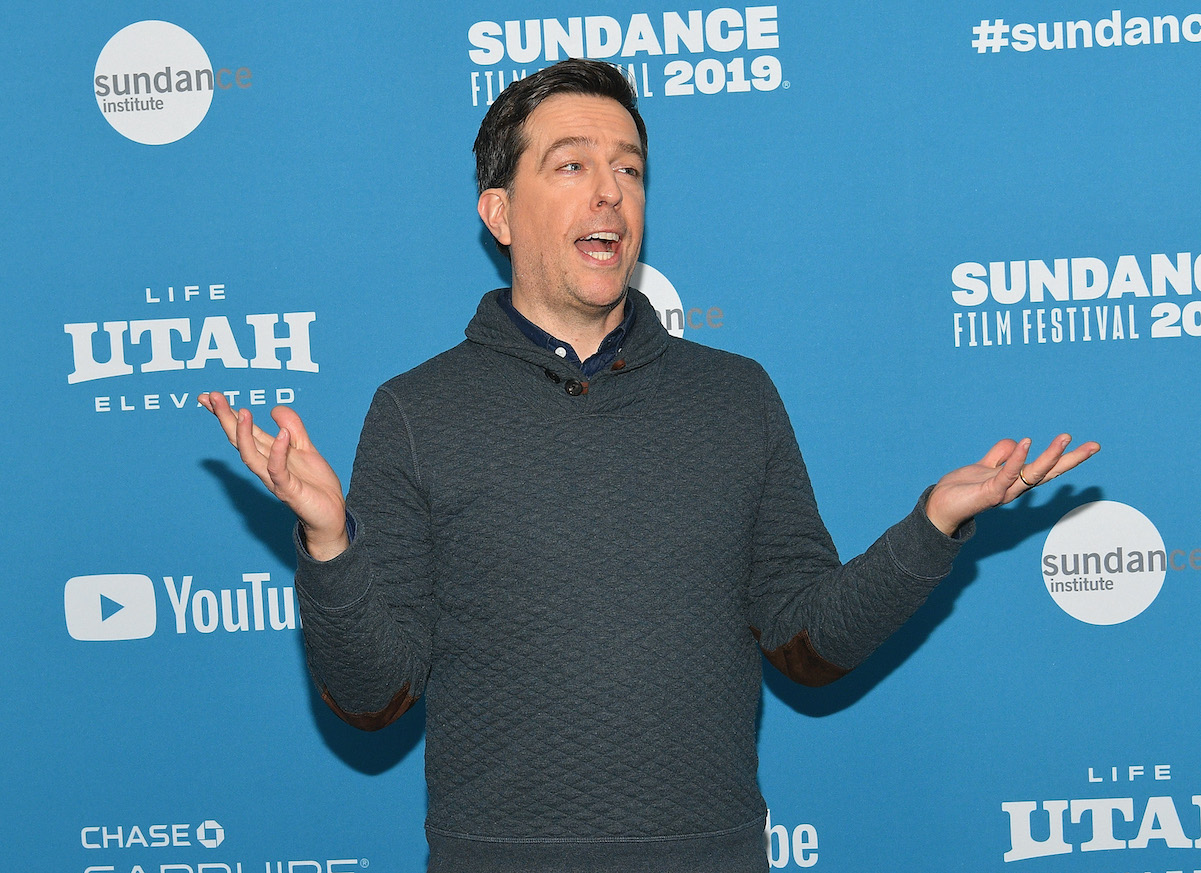 Ed Helms joined 'The Office' in season 3 as a Stamford employee
The Office didn't receive such positive ratings in its first season. But by the second season, creator Greg Daniels had a better vision for the show, and it took off. Fans loved every character for one reason or another, and the cast members had developed close relationships.
By season 3, new characters were introduced. Jim Halpert (John Krasinski) transferred to Dunder Mifflin's Stamford branch, where he met Karen Filippelli (Rashida Jones) and Andy Bernard (Helms).
After the Stamford branch closed, Karen and Andy transferred to Dunder Mifflin's Scranton location. Karen eventually left Scranton to take a job at the company's Utica branch, so Jones ultimately left the show. But Andy stuck with Scranton, and Helms played a much-loved character on screen.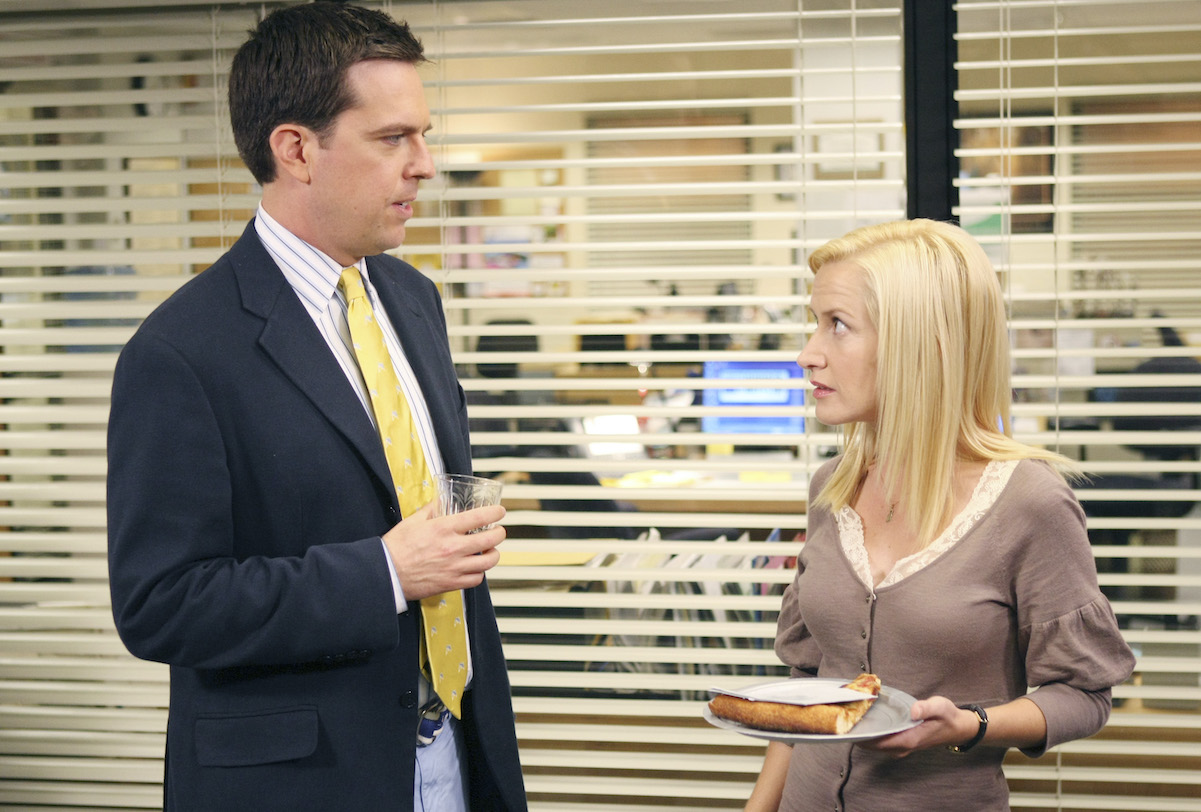 Ed Helms described the initial experience as 'daunting' and 'scary'
Though Andy instantly left a mark on fans, his transition into the show's cast wasn't as smooth. While The Office cast was certainly welcoming, Helms revealed in a 2009 interview with "Inside The Office" — a special honoring the show — that he was quite anxious about stepping into a role on a show that already had such a tight-knit cast.
"It was very daunting," Helms recalled when asked what it was like to come into a show that was "already up and running."
"I was very nervous because I didn't know how I would fit into this kind of vibe," Helms said of his relationship with the other cast members. Still, Helms noted that he was excited about joining the cast because he "was already a big fan of the show," but that he felt "anxious" because he knew how well the rest of the cast gelled from the start.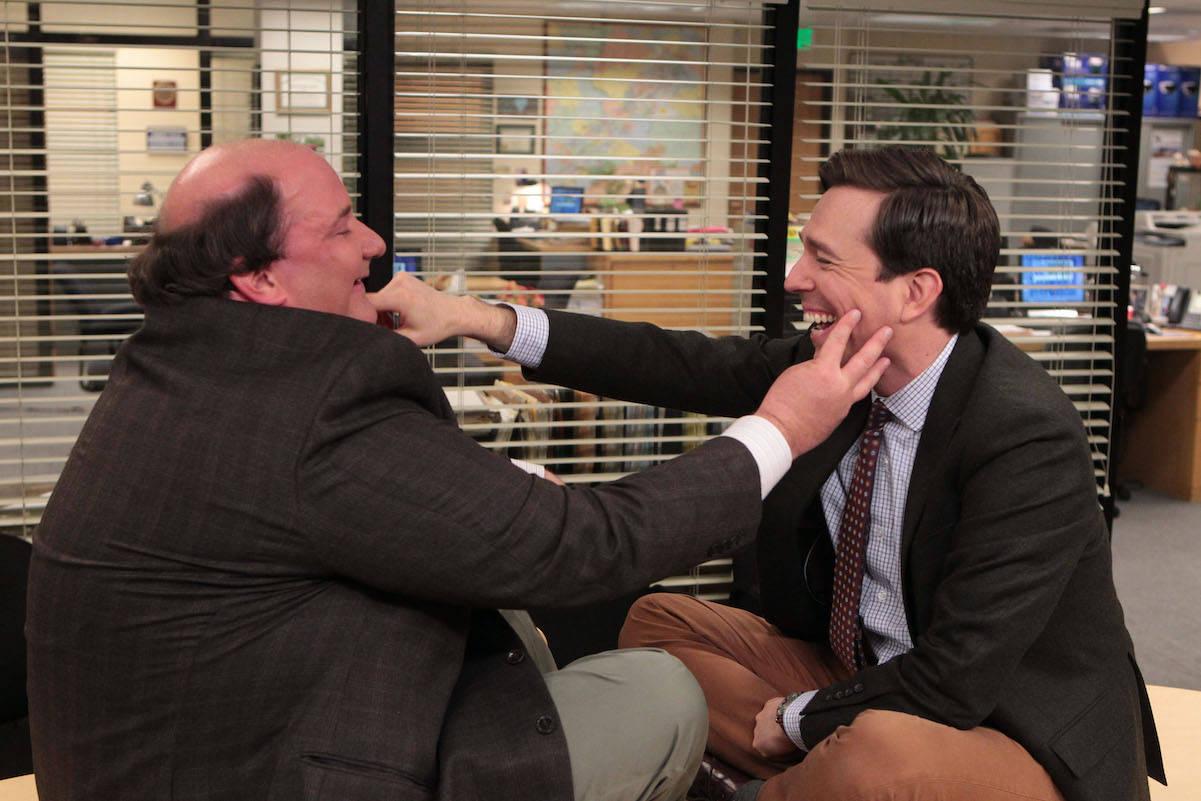 John Krasinski helped relieve some of Ed Helms' anxiety on set
Though Helms had every right to feel nervous about joining a cast and crew where everyone was already friends, it turns out John Krasinski was actually the reason he ended up feeling so comfortable.
Helms credits Krasinski for taking the edge off when he was feeling nervous. "I was sort of opening up to John somehow about my anxiety," Helms said. "And he was like, 'Dude, we're all here to support you.'"
Helms got even more specific with Krasinski's actual words. "It was something like, 'We're a basket, and you just feel like you can nestle into it' or something," Helms said. The audience and cast laughed at Krasinski's language, but Helms added that it was a "nice sentiment" and put him "at ease" about filming. "It was scary at first, and then ultimately amazing."