'The Office': Ed Helms Was Only Supposed to Do 8 Episodes — Here's Why He Was on the Show for So Long
The Office character Andy Bernard almost didn't last beyond a season but actor Ed Helms, who was supposed to have a short arc on the show ended up going the distance. During the May 20 episode of the Office Ladies podcast, hosts Jenna Fischer and Angela Kinsey dished on the first time viewers met Andy during the season 3 premiere.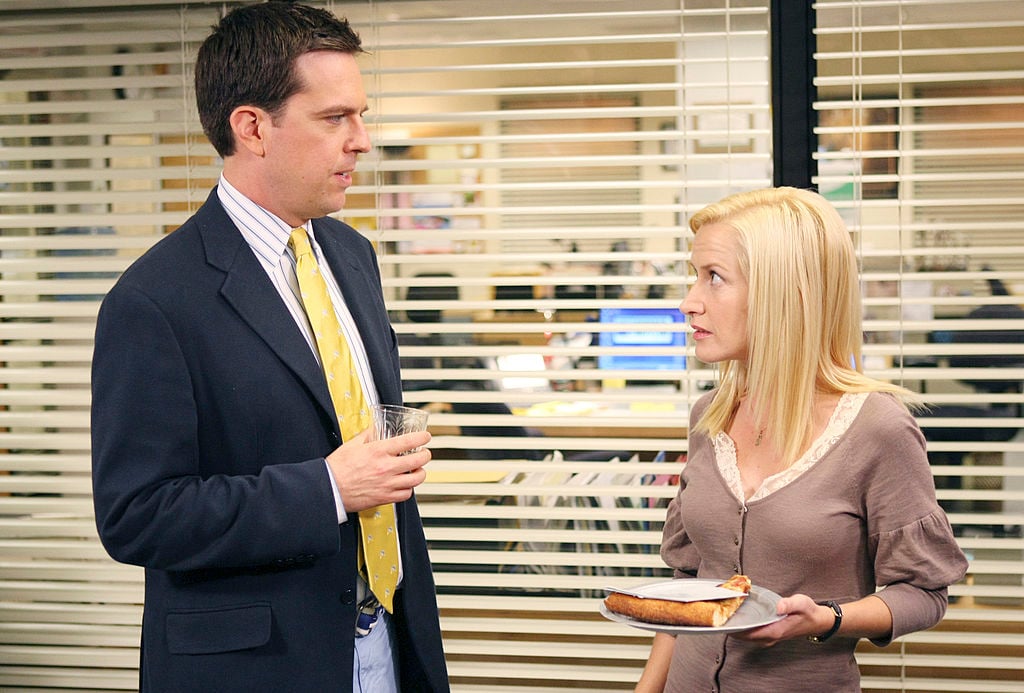 'The Office' got two new characters
When season 3 of The Office started, there were two new characters in the mix, but they didn't work in the Scranton office. Karen Filippelli and Andy worked at the Stamford branch of Dunder Mifflin, where Jim Halpert transferred after realizing that his crush on Pam wasn't going anywhere.
The character of Andy, they revealed on Office Ladies, wasn't originally intended to be on the show for that long as actor Helms was only supposed to do eight episodes.
How Helms landed the part
Helms' Office journey went beyond Andy, as he revealed during the podcast. "Ed told me that he was a huge fan of the original BBC Office, and he said not very many people know this, but he originally auditioned in New York for the role of Jim," Fischer shared.
"[Helms] said he didn't get the role obviously, but he heard that Steve got the role of Michael Scott and he was so excited because he had worked with Steve on The Daily Show," Fischer explained. "He was so excited for our American version of the show and he watched it and he loved it, and somewhere near the end of season 2 he got a phone call to meet with Greg Daniels and Paul Lieberstein about a new character that they wanted to introduce in season 3."
Helms shared with Fischer how he was originally only asked to do eight episodes. "They thought that the Stamford storyline would not necessarily end in a merger, and that his character would be finished after Jim returned back to Dunder Mifflin," Fischer noted. "That was the plan, that Jim would eventually return. But this idea that the other Stamford characters would return wasn't quite in the works yet."
Helms was also told that he was only going to be hired in two episode chunks and since he lived in New York at the time, he had to live in a motel in Hollywood so he could shoot when they needed him.
By the sixth episode, he was offered a deal to stay for the remainder of the season.
RELATED: 'The Office': This Dwight and Jim Scene Was So Funny, the Stars Couldn't Stop Laughing and Production Had to Shut Down
He won over the writers
Office creator Greg Daniels explained how Ed Helms became a series regular in a 2007 interview with EW. "He was actually on a deal with the studio and they asked, 'Why don't you meet Ed?' It's kind of like going to a tailor for a fitting: We just had a long talk about where he grew up and his family and everything," Daniels shared at the time.
Writing for the Andy character was fun for the writers on the show. "He's so funny and a great improviser," Daniels shared. "And we started to really enjoy writing for him." The rest, as they say, is history.