'The Office': Ellie Kemper Described a Cringey Conversation She Had With Steve Carell Between Takes
Ellie Kemper attained celebrity status through her role on the popular sitcom The Office. Though she had some acting experience when she joined the cast in season five, Kemper still had adjustments to make while working every day on set. The Unbreakable Kimmy Schmidt star found ways to occupy herself during downtime by speaking with her co-stars, though it could sometimes lead to awkward topics.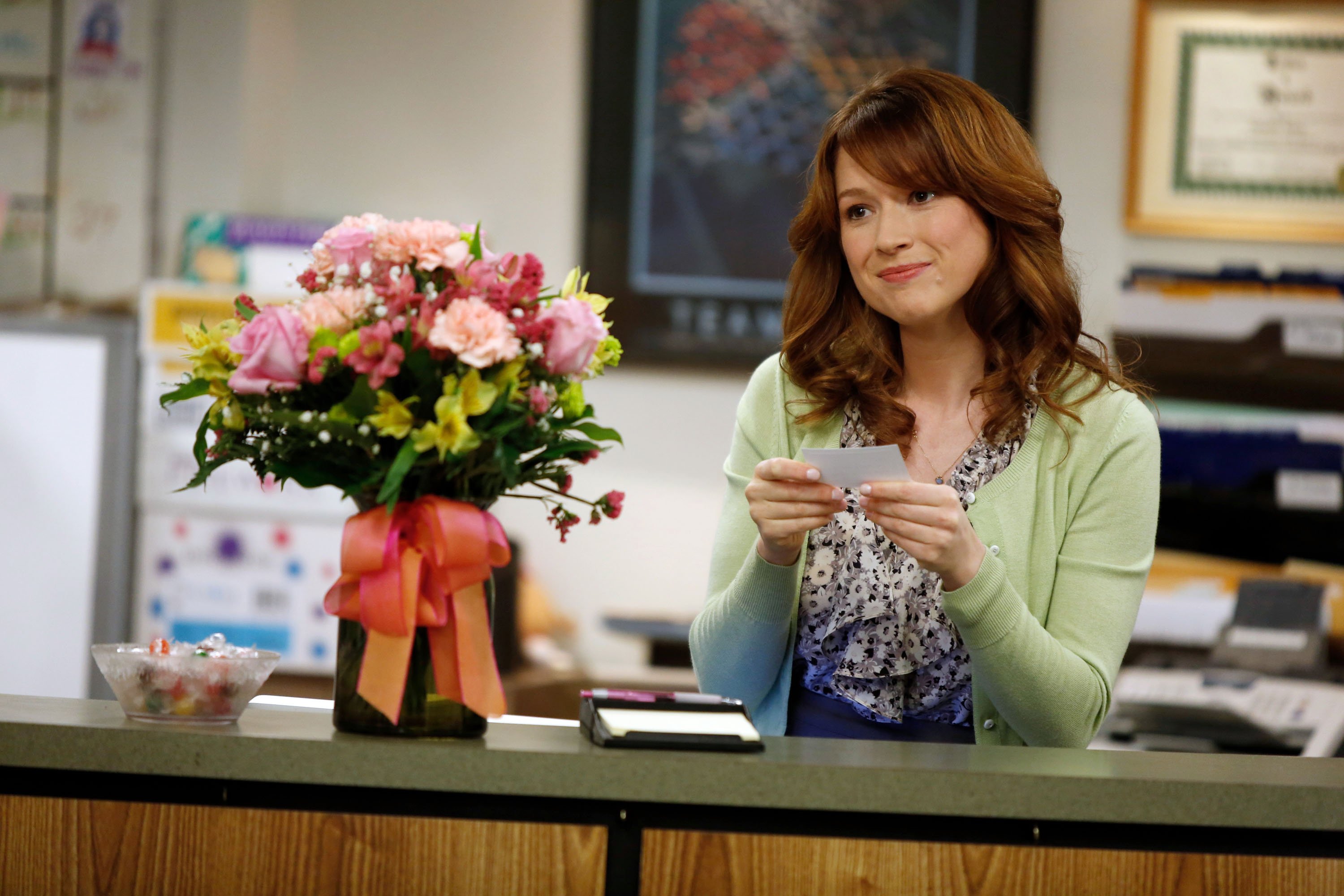 Lots of waiting around 'The Office'
In her book, My Squirrel Days, Kemper shared how she hadn't expected so much idle time throughout the work day as a cast member of a sitcom.
"Because I had never worked on anything longer than a commercial or a comedy sketch before joining the cast of The Office, I was unaware of just how much time on a film set is spent waiting," she wrote. "You are sitting and waiting, or standing and waiting, or eating and waiting. One constant is that you are waiting."
Kemper explained that actors often pass the time by chatting and making small talk. While she considered herself a good conversationalist, Kemper sometimes found herself putting her foot in her mouth.
"One thing I often compliment myself on is my ability to keep a conversation going," Kemper remarked. "But, as is the case with most elements on which I compliment myself… this has one drawback… sometimes the conversation doesn't end. This is a problem because I will often wander into strange, undesirable conversational territory and find myself getting entangled in the vines of the trees that grow there."
RELATED: 'The Office:' Ellie Kemper Was Turned Down For 2 Major Comedies Before Landing the Part of Erin
Conversing with Steve Carell and Kate Flannery
The Office alum recalled one of those conversational entanglements when she was in between takes and started speaking with co-star Kate Flannery (Meredith Palmer). With the weather being a bit brisk at the time, Kemper chalked up some chitchat about the hand warmers in her pocket.
"The hand warmers had long ago gone cold and hard, and I mentioned to Kate how I kept reaching into my pockets and thinking that they were old Kleenex," the Bridesmaids star explained. "'Actually,' I said, taking one of the hand warmers out to examine it, 'it really looks like an old maxi pad. … or at least a pantyliner!'"
Flannery laughed at Kemper's joke and the two continued to gab when they were soon joined by Carell.
"Steve Carell walked up to us and asked how our days were going," Kemper wrote. "I turned to Steve Carell and welcomed him into our group. Then, because I see silence as an enemy, I started talking again. 'Kate and I were just saying how much this old hand warmer looks like a maxi pad,' I shared."
Carell's response? "Oh," he said. "I guess it does."
RELATED: Ellie Kemper Named Her Role Models Which Includes a Co-Star From 'The Office'
Ellie Kemper ditched the hand warmers
Kemper felt she may have overshared by revealing what she and Flannery had been discussing, but rectified the situation so the topic wouldn't be revisited.
"The camera guys finished the lighting setup just then, and our assistant director Kelly called everyone to places," she remembered. "I walked away from Steve Carell and Kate and decided I should probably just throw the old hand warmers away so nobody would ever have to talk about them again."