'The Office': Ellie Kemper Revealed Her Online Purchases While Sitting at Dunder Mifflin's Reception Desk
Ellie Kemper became a more central character with each passing season on The Office. Debuting in season 5 as receptionist Erin Hannon, Kemper could often be spotted in scenes even when she didn't have any lines. And the Unbreakable Kimmy Schmidt star was apparently keeping busy during those many background shots.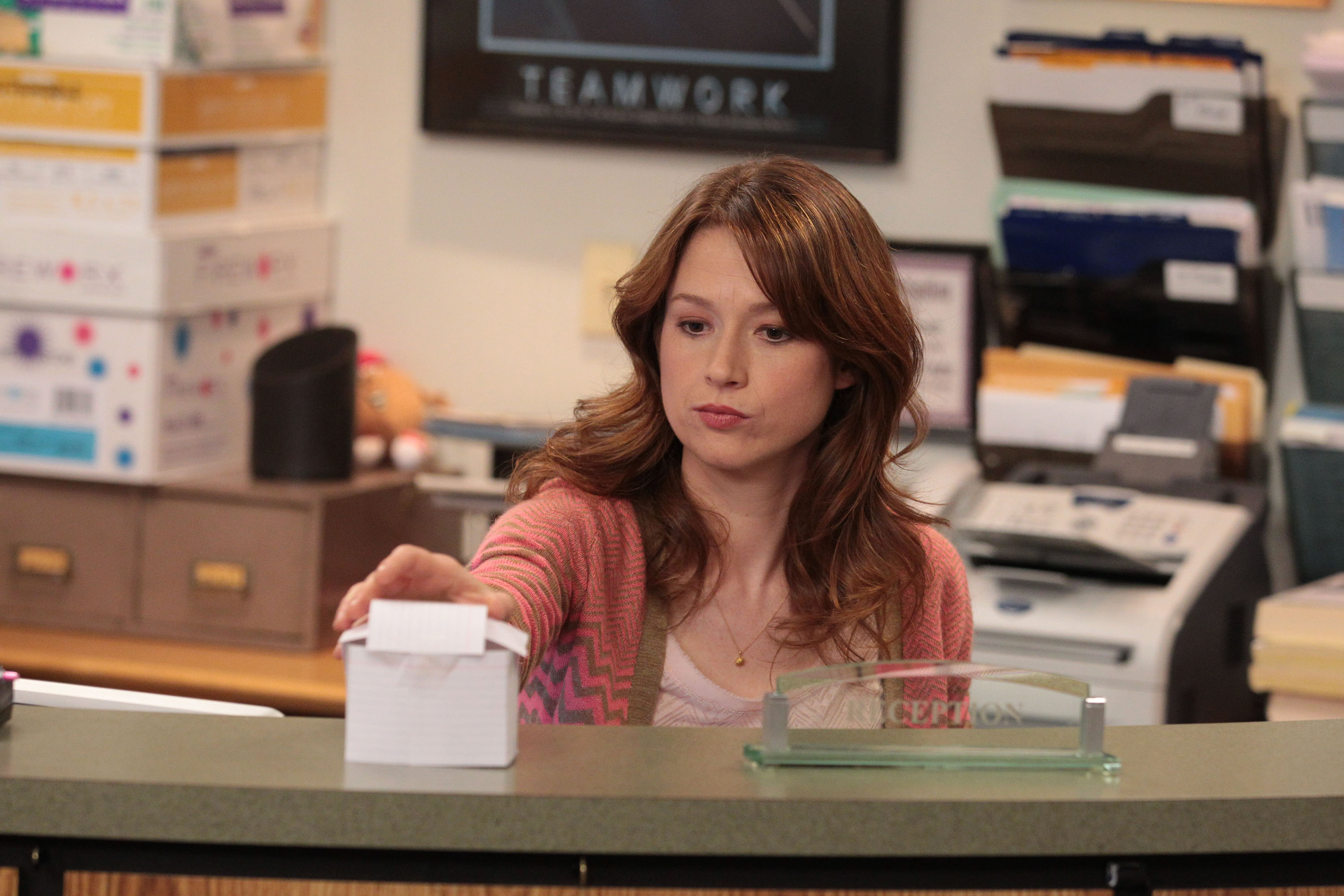 'The Office' computers had internet access
Portraying a receptionist required Kemper to truly exercise her acting muscles. The typically strong-voiced performer had to turn down the volume when playing Erin on The Office.
"My voice has not been described as 'warm' or 'professional-sounding' as often as it has been described as 'please speak more quietly,'" Kemper wrote in her book, My Squirrel Days. "So it is a testament to my skill as an actor that I successfully played a receptionist in an office for more than four years on NBC."
Often fielding questions about the popular sitcom, Kemper noted one query viewers frequently ask.
"'Were the computers on set actually connected to the internet,' more people wanted to know," Kemper shared. "Yes, the computers on the set of The Office were most definitely connected to the internet."
Ellie Kemper did some shopping from the Dunder Mifflin desk
Because those computers had internet access, Kemper decided to capitalize on her time when she was on camera but not the focus of the scene. The Office star listed several purchases during her tenure as Erin Hannon that she made during filming:
"A sky-blue rug from Gilt.com

A Stanley 65-Piece Homeowner's Tool Set (funny because there is a character on the show named Stanley — but the tool set had nothing to do with him

Tickets to numerous shows at the Upright Citizens Brigade on Franklin Avenue

My dinner order from Pimai It's Thai! to pick up on my way home from work

My dress for the 2011 Emmys

An antique horn-grip corkscrew for my father-in-law"

– From My Squirrel Days
'The Office' star Rainn Wilson weighed in on 1 of Ellie Kemper's purchases
Kemper also noted a Christmas gift she bought for her younger brother, Billy, of a framed map of San Francisco. When she described the item to her co-star Rainn Wilson, she was met with some criticism.
"Rainn Wilson could not believe that I bought such a 'lame' (his word) gift for a 23-year-old man," Kemper wrote. "'Why don't you get him something that he would like?' he demanded. I told Rainn that not only did Billy live in San Francisco, but that I was also giving him the gift of latitude and longitude. 'It's never a bad idea to know where you are,' I pointed out."
Still, Wilson eschewed the idea and offered some more tech-friendly options for Kemper to give her brother for the holiday.
"Rainn responded by showing me eight new tech items that were popular at the time — Apple iPad Mini, Apple iPhone 5, Apple MacBook Pro and five others that I would never be able to remember — and suggested that I purchase one of those for Billy instead. 'You're an actress on a TV show,' he told me. 'Billy thinks you're a billionaire.'"
Kemper stuck to her guns and counted on her brother's sentimentality for such a thoughtful present. Yet at the end of the section in her book, the Bridesmaids star featured a picture of the gift, saying "Here is the map in Billy's childhood bedroom, still unopened as of Christmas 2017."