'The Office' Exec. Producer Greg Daniels Admits Jim and Pam 'Settled' Into a Married Couple Rut, Lacked an Arc in Final Seasons
While The Office is, undoubtedly, an ensemble show, fans can agree that one of the biggest plot points surrounds Jim and Pam's love story. Much of the series involves the specifics of how and when PB&J get together. But once they started having kids and got married, there was a definite shift.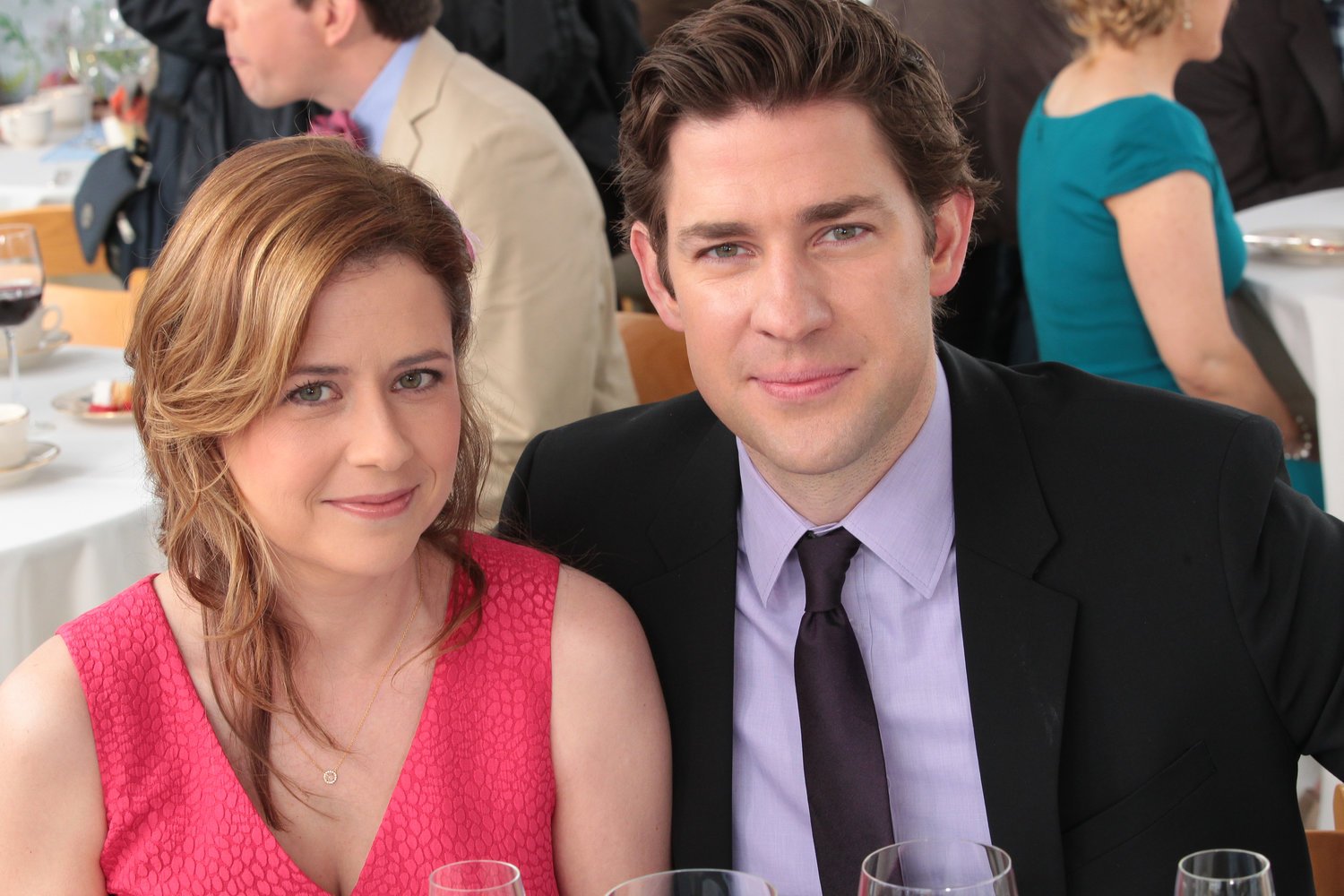 Jim and Pam didn't have a lot going on in the final seasons of 'The Office'
Executive producer of The Office Greg Daniels said in an interview with Fast Company in 2013 that he spoke with each cast member about what they wanted to see for their characters in the final season.
"I talked to all of the cast and they all had a wish list of things to happen to their characters. A lot of times it coincided with something that we as the writers had been thinking about," he said.
Daniels said, when he spoke to John Krasinski and Jenna Fischer, they wanted to tackle some of the marital issues Jim and Pam would have been having. And he agreed.
"I thought it would be good to have more of an arc feeling and more stakes for their relationship," he said.
Daniels also admits that Jim and Pam weren't as fleshed out as the should have been in the seasons leading up to the finale.
"Jim and Pam–I felt like we didn't do arcs enough in the past years that involved them. I thought they were pretty central to the show," he said.
So, originally, the finale was going to involve Jim and Pam more than it did because Rainn Wilson wasn't going to be present (he was going to be filming the Dwight Schrute spinoff, The Farm). But when The Farm didn't get picked up by NBC, the finale switched to revolving around Dwight's wedding.
"When you think about the end of the show, it seems to me that the show would have something to do with Jim and Pam and with Dwight, because those were, to me, the most central characters after Michael left. There was lots of discussion about what they'd do. Then we were planning for Dwight to have left in the middle of the season. So, we were kind of counting on Jim and Pam to end the series," he said.
Jim and Pam 'settled into' married life
The interviewer also suggested that Jim and Pam "kind of settled into the married couple vibe of just living day to day with their kids." Daniels had to agree.
"Yes, they did. They did. I think they still are this season," he said at the time.
One couple that Daniels thinks had a better arc was Andy and Erin.
"I mean, I thought that in season eight for example, when Andy went to get Erin, it was a successful arc. I liked knowing that this episode is different from the last episode and he's trying to achieve this and there's change happening. That's kind of how we wrote it in the beginning, and I always liked that it wasn't just a reset button every week," he said.
As Office fans are sure to remember, Jim and Pam end the series by moving to Austin so Jim can continue working for Athleap. Pam's dreams had always been supported, and now Jim's were, too.