'The Office' Exec. Producer Greg Daniels Names Steve Carell's Best Michael Scott Moments
For seven seasons Steve Carell (Michael Scott) made The Office one of the funniest shows on television. Many fans will agree that, after he left, the show was never quite the same. Even so, the show produced two more successful, widely enjoyed seasons following Carell's departure.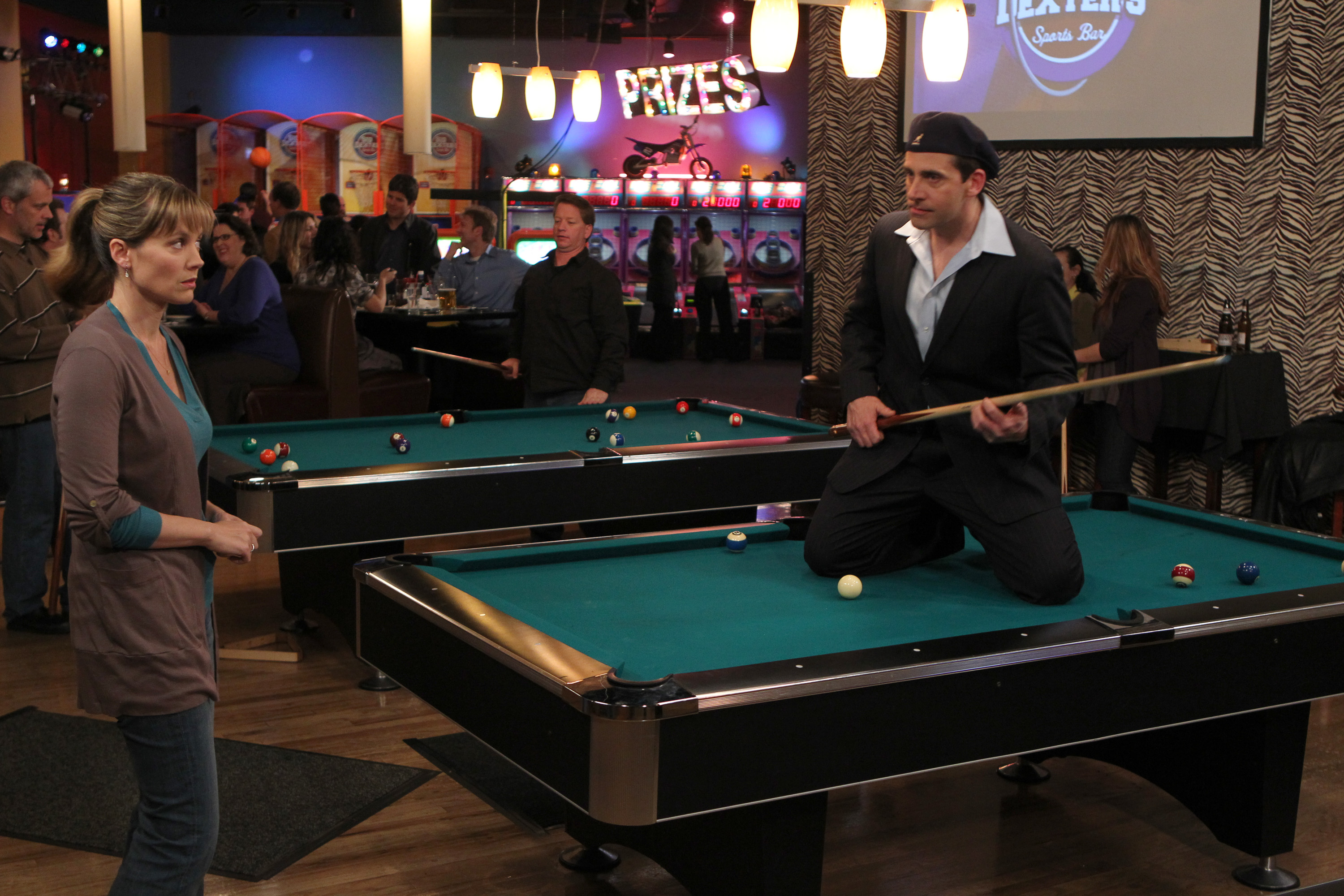 What Greg Daniels learned from Steve Carell as Michael Scott on 'The Office'
Office executive producer Greg Daniels was interviewed by Entertainment Weekly in 2011 about Carell leaving the show. He said he learned "a lot about improv" by watching the actor.
"When you see him roll with stuff that happens that's not what he expected, that was very inspirational," he said at the time. "If you're kind of a control freak like I was coming from animation [Daniels was a co-executive producer of The Simpsons and co-created King of the Hill], where every single thing is controlled, it was very cool to see that he had this attitude of 'Yeah, that's not what we thought it was going to be, but it's going to be good.'"
'The Office' actors 'were sadder than their characters were supposed to be' during 'Goodbye, Michael'
Daniels described Carell's last day of filming as emotional. It was common for actors performing opposite Carell to break character and laugh. On Carell's last day, Daniels says his castmates would break out in small emotional outbursts.
"It was just this weird sense of 'Oh my god, this is his last this thing, this is his last that thing.' I kind of felt like a priest who was sitting with him as he ate his last meal," he said.
Daniels continued: "But the actors were very emotional. You know the concept of breaking? An actor bursts out laughing and drops his character. They kept doing it here because they'd suddenly get really sad that they weren't going to work with him next week. They were sadder than their characters were supposed to be. They broke, but going to 'sad.'"
Greg Daniels' favorite Michael Scott moments
Two Michael Scott moments stuck out to Daniels at the time of the 2011 interview: when Michael hides under his desk in 'The Client,' and when Michael describes the gift he made Oscar in 'Goodbye, Michael.'
"One thing I was watching recently which I just loved was in 'The Client.' He was bragging to the camera about this relationship he's developed with Jan [Melora Hardin]. She starts backing away from it on camera and he gets very flustered and embarrassed, and he hides under his desk and the camera goes to find him under his desk," he recounted, laughing.
"In this week's episode, his talking [to the camera] about a gift that he made for Oscar [Oscar Nunez] is one of his best," Daniels continued.
Daniels said that just the way Carell would act with other cast members would consistently produce hilarious footage.
"There are Michael Scott moments, which are character choices, but there are also Steve's reads. Usually the things that I'm the biggest fan of are these weird reads that he does — just the way he's interacting with other people. They're often things on the show that if you were to extend the cut two frames, the other person just bursts out laughing," he said.