'The Office': Exec Producer Greg Daniels on Why They Decided to Continue Filming After Steve Carell Left
When Steve Carell left The Office, there was some question as to whether the show could ever be as good with the absence of Michael Scott. But executive producer Greg Daniels says they didn't put much thought into ending the show after Carell's exit.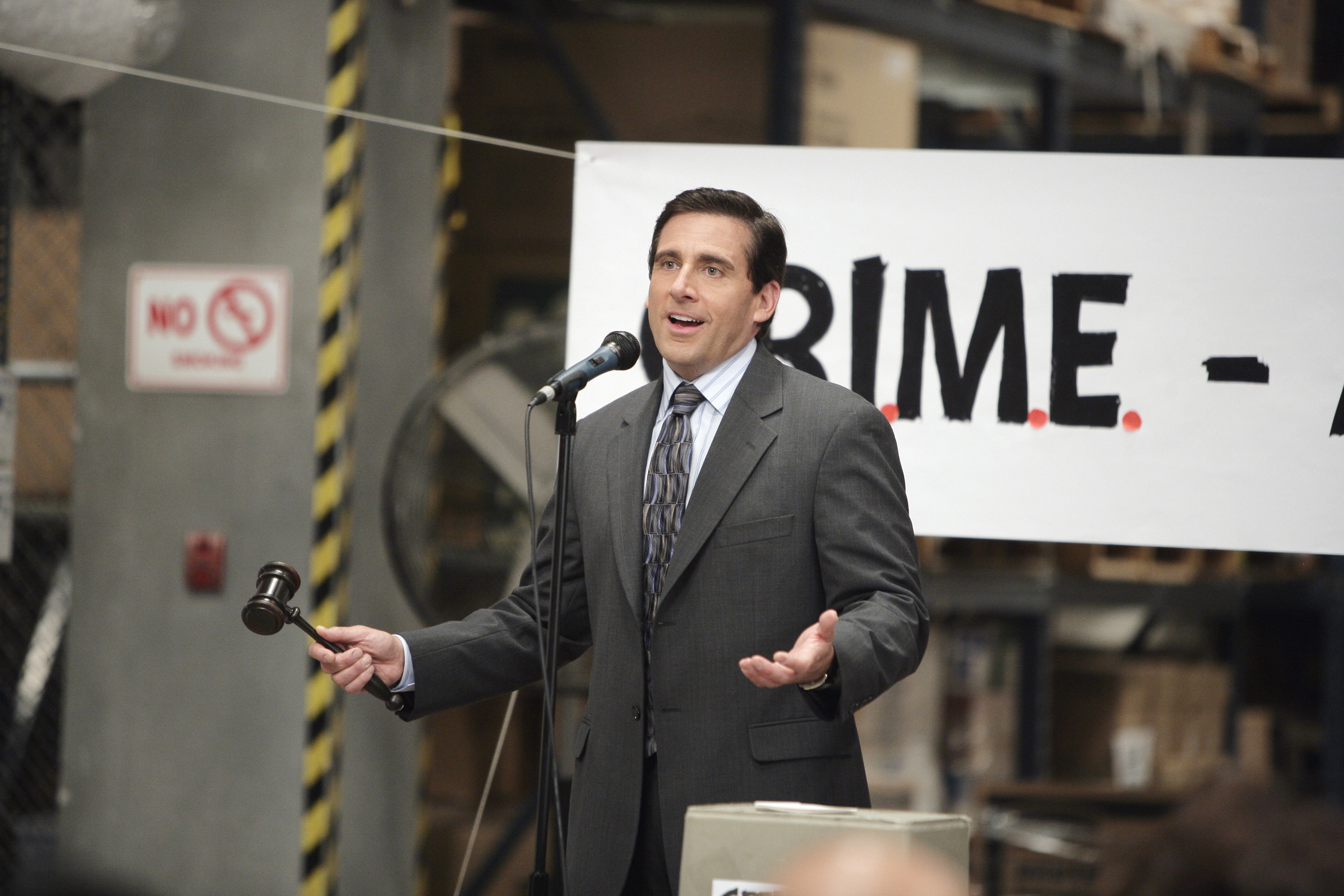 'The Office' cast was strong, even without Steve Carell
Daniels says continuing on without Carell was easy thanks, in part, to "the strength of the other cast."
"If you were to just look at our cast without Steve — and didn't know that Steve had been on the show — you would say, 'Oh my god, what a super cast! How did they ever get all those people together in one show?' So often we've had really funny stuff that hasn't been able to be squeezed into the show because we do an A-plot, B-plot kind of thing, so the idea of being able to allow some of these great actors who are stars of other movies have A plots is good," he said in an interview with Entertainment Weekly in 2011.
Daniels compares Carell leaving to the British Office ending after only 12 episodes. At the time, he felt there was still a lot more story to tell.
"This is kind of the situation we were in when we started because a lot of people were like, 'How could you possibly do the show without Ricky Gervais?' These guys had built this toy — the British Office — and they played with it for 12 episodes and a special, and then they stopped playing with it. I was like, 'Hey, I want to play with that! There's a lot of fun left in that toy,'" he said.
Daniels continued: "The writing staff and the other actors are feeling a little bit the same way now: 'This is only season 7; it's not like we're in season 22. We want to tell stories with this toy and play with it.'"
'The Office' had Michael leave before the season finale in an effort to keep viewership high
It may seem like the natural move would have been for Michael to leave during the season finale. But Daniels and his colleagues didn't "want all this worry over the summer, like 'Will the show survive?'"
"We figured, 'Let's get that out of the way before we go to the summer and have them be thinking about the storylines over the summer, not that question.'… Every single episode between now and the season finale has some big moves in it," he said at the time.
Daniels says they never really considered ending The Office after Carell left.
"If we hadn't thought of some good ideas, we might have gone that route. But it wasn't like anybody wanted to end it. Everybody's really enjoying it, and I think Steve felt terrible about leaving because he was worried that it might mean the end of the show. He didn't want to be responsible for that," he said.