'The Office': A Fan Sent B.J. Novak the Bizarre Cocktail He Ordered for Kelly Kapoor in 'Casino Night'
It's been eight years since The Office aired its final episode, but that doesn't mean that fans have forgotten about the show. The series is still a favorite for binging and rewatching. The Office is constantly referenced and quoted. It is used for Halloween costumes, birthday party themes, dating profile bios, and more.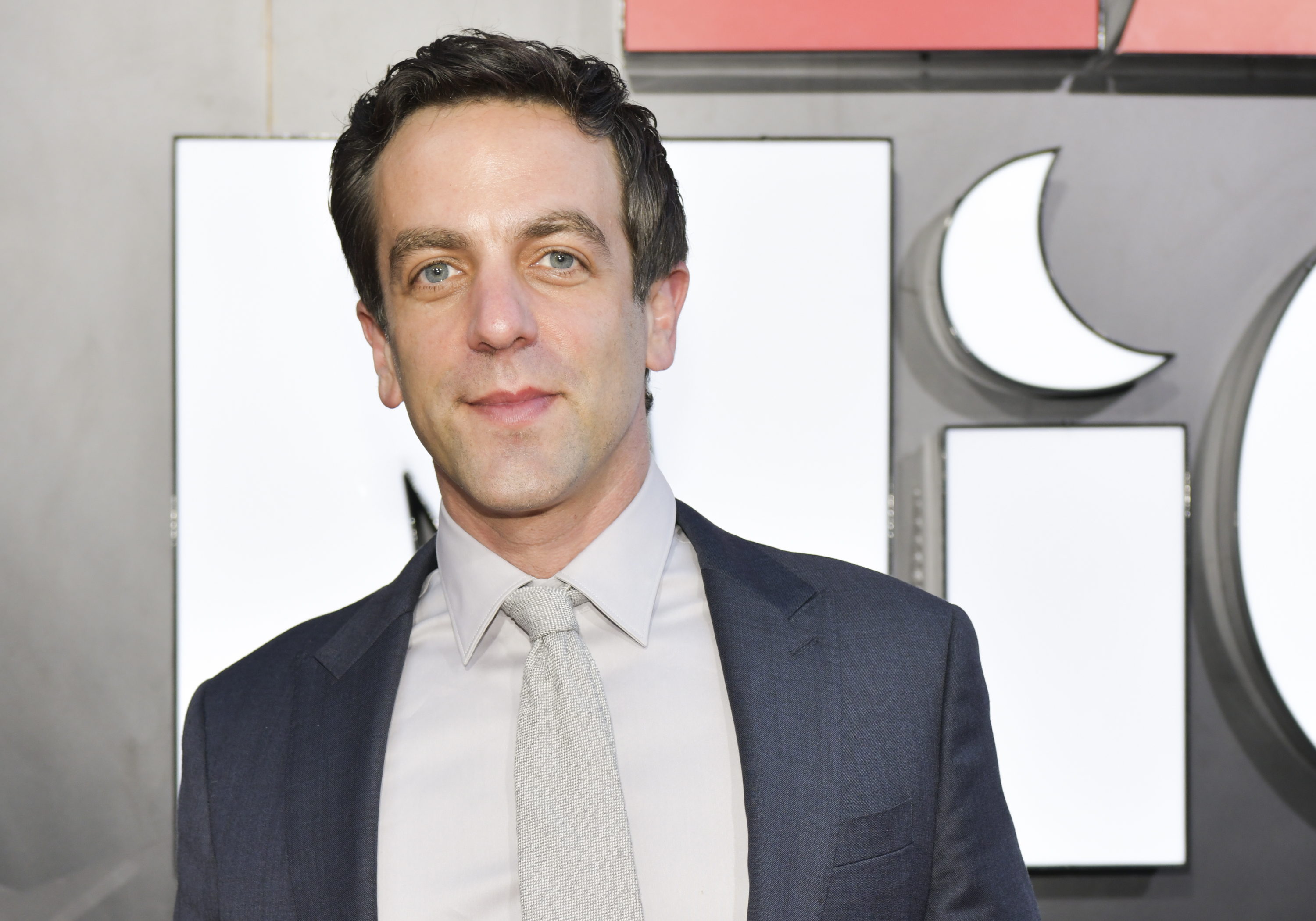 Recently, a fan took The Office references to another level. B.J. Novak says that someone sent him a drink at a bar inspired by the weird cherry cocktail he orders for Mindy Kaling's character in the episode "Casino Night."
B.J. Novak and Mindy Kaling were an on-screen couple in 'The Office'
Novak and Kaling worked together on The Office for quite some time. They played on-again-off-again couple Ryan Howard and Kelly Kapoor. Ryan and Kelly have a pretty turbulent relationship. Ryan frequently dumps Kelly when something better comes along. Kelly is obsessive over Ryan and does things to get attention. In the final episode, the couple ran away together. However, some fans felt that this was a terrible ending.
In real life, Novak and Kaling have a very close relationship, though they don't have a specific name for it. In an interview with Vulture, Novak confirmed that his relationship status with Kaling is a confusing one. "No one, including us, ever really knew, 'Is this dating? Is this not dating?' We were never really dating, we were never really not dating," he told the outlet. Kelly and Ryan's fictional relationship even took inspiration from Novak and Kaling's real one.
A fan sent B.J. Novak Kelly Kapoor's drink of choice 
In the episode "Casino Night," Ryan orders an odd drink at the bar. "One beer and one seven-and-seven with eight maraschino cherries, sugar on the rim, blended if you can," he says to the bartender. "So that's still going on, huh? You and Kelly?" Jim Halpert asks.
Recently Novak posted a photo on Instagram. It seems that a fan sent him a drink inspired by this scene. "Was just sent this at a bar. IYKYK," Novak wrote with a photo of a drink with many cherries stuffed on top. Kaling commented, "I feel seen" on the picture. Fans of The Office loved the reference and even recognized that something was missing from the drink. "Where's the sugar on the rim???" a fan commented on the photo.
'The Office' is available on Peacock
On Dec. 31, 2020, Netflix removed The Office from its platform to many fan's dismay. Luckily, the streaming service Peacock picked up the show and gave fans one more thing to look forward to. Peacock promised "Superfan Episodes" that would feature "extended episodes with new bonus scenes." Superfan Episodes of seasons 1-3 are currently available on Peacock.