'The Office' Fans Agree One Jim and Pam Scene in Particular Gives Them 'Butterflies'
The Office is filled with a plethora of heart-string-tugging Jim and Pam moments. From the get-go, it was clear that PB&J were meant to be together. And for the first three seasons, fans of the show were on the edge of their seats waiting for them to find a way.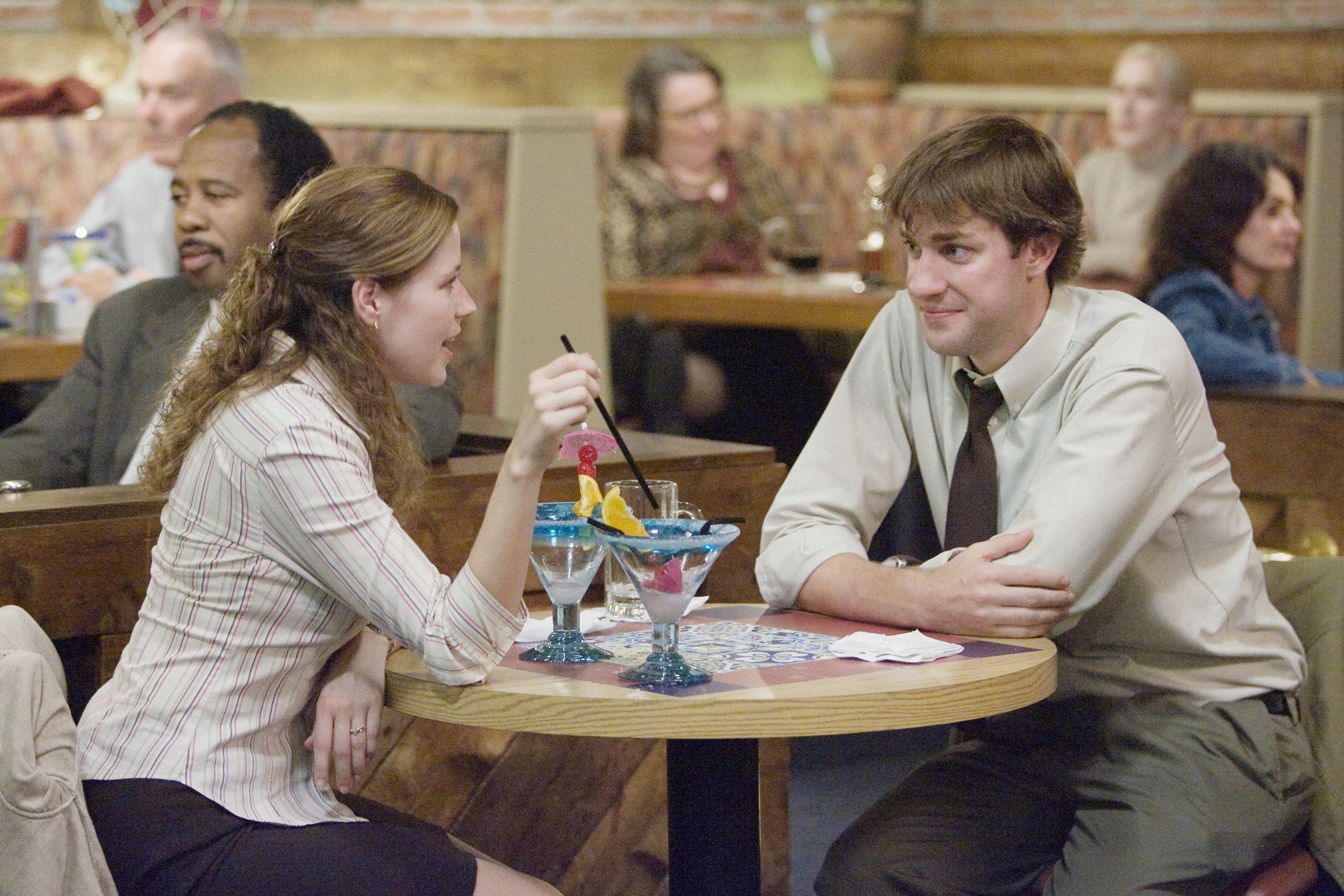 The official Office Instagram recently posted a photo of the moment when Jim finally asks Pam out to dinner. In the comments section, it's clear that the moment holds a special place in fans' hearts.
Jim asks Pam out in 'The Job'
"The Job" involves Jim and Karen going to New York to interview for a job at corporate (that Michael is also interviewing for and is confident he will get). Karen tells Jim that if he gets the job she'll move to New York to be with him. But when she asks him if he'd do the same, he doesn't give a definite answer.
After Karen does her interview she leaves to go meet up with some friends in the city and Jim says he'll catch up with her after his interview. But, during his interview, Jim stumbles upon a yogurt lid gold medal and note from Pam.
The scene then flashes back to Jim and Pam on the beach talking about why Jim really left Scranton. He tells her, since he's been back, he hasn't really come back. And Pam tells him she wishes he would.
So Jim heads back to Scranton without Karen.
Pam is being interviewed by the documentary crew just before Jim arrives. She says she figures Jim will probably get the job and that it's OK nothing ever came of their connection–"We never got the timing right."
Jim abruptly opens the door and asks Pam to dinner.
"Yes," she replies without hesitation.
"All right, then it's a date," says Jim.
The fan reaction
The scene is, of course, a special one to many Office fans. It was the official beginning of PB&J.
"Melts my heart every single time," wrote one Instagram user.
"This scene always makes me happy," commented another.
"I cry every time," commented another person.
"One of my favorite scenes ever on the show!" wrote another fan.  
"Butterflies every time," wrote another.
The Office has been off the air for seven years now. But Jim and Pam's relationship still strikes a chord with audiences today, even for fans who have watched the show too many times to count.