'The Office' Fans Need To See the Unaired Music Video Kelly, Erin, Ryan, and Andy Made–'Why Is This Actually Really Good?'
The Office is filled with countless unforgettable scenes that fans have been quoting since the sitcom first came on the air in 2005. But what's even more impressive is that The Office writers came up with so many hilarious scenes that were never shown on the air. Talk about an embarrassment of riches. One of those storylines involves Dunder Mifflin hit girl group, Subtle Sexuality.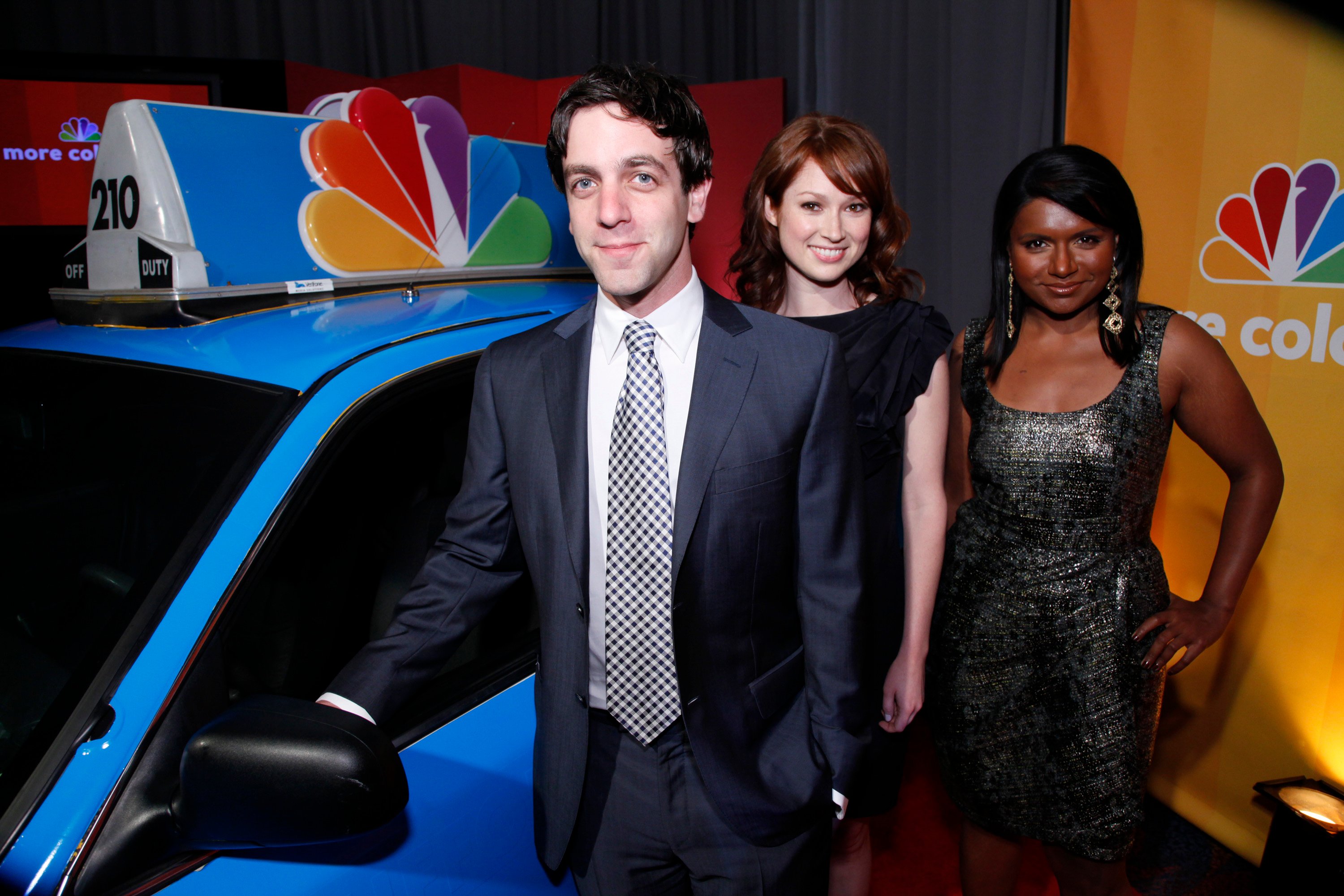 Kelly and Erin form a girl group, Subtle Sexuality, and make a music video
In a storyline that never made it to air, Kelly (Mindy Kaling) and Erin (Ellie Kemper) form a pop duo called Subtle Sexuality and film their first music video. The video is for the song, "Male Prima Donna," which Kelly wrote about Ryan.
"You know when you love a guy and he's giving you mixed signals but you know he really likes you and you're sleeping together?" Kelly asks the camera as she puts eyeliner on Ryan.
So how did Kelly rope Ryan into participating, you ask?
"What can I say? I love music," Ryan says in a talk head interview. "If I had to choose a lifetime without music or without sex, I would go a lifetime without sex. Girls would find other ways to take care of me."
After a bit of filming, Kelly and Ryan get into a fight and Ryan quits. So Erin and Kelly elicit the help of Andy, who does a fiercely auto-tuned verse for the video.
The final result is… magical.
'The Office' fans react to 'Male Prima Donna'
The video of the unaired scenes and music video received a positive response from Office fans. Many people were surprised by just how catchy the song is.
"why is this actually really good tho? its actually kind of a bop," commented one person.
"The worst part of this song is that it kinda slaps," wrote another YouTube user.
"This sounds like a hit Black Eyed Peas and Lady Gaga would record," commented another.
And some fans couldn't believe the scenes and the video weren't included in an episode.
"This actually sounds like a real song… I don't get why they didn't put this in the show," wrote one fan.
"The fact that this wasn't considered good enough to be aired in a show appalls me," commented another YouTube user.
"Male Prima Donna" might not have made it into an official episode of The Office, but at least it'll live on on the internet for fans to bop to for years to come.
Subtle Sexuality also lives on in Kaling's laundry room. Above her washer and dryer, she keeps a poster of her and Kemper in costume.
"I was like, I can't keep faux-sexy photos of Ellie Kemper and me up anywhere but my laundry room," she told Vulture.