Why 'The Office' Fans Shouldn't Expect a Reboot Anytime Soon
Can 'The Office' fans expect a reboot or reunion? An exec from NBC discusses what's on the horizon as the comedy nears its Peacock release date.
As The Office approaches its move from Netflix to NBCUniversal's Peacock in January 2021, some fans are wondering whether a reboot is coming. When the new streaming service was first announced back in September 2019, NBCU indicated its desire to revive the hit comedy. But now, it seems a reboot of The Office won't be happening anytime soon. Though there could be a potential reunion on the horizon.
NBCUniversal wants a reboot of 'The Office'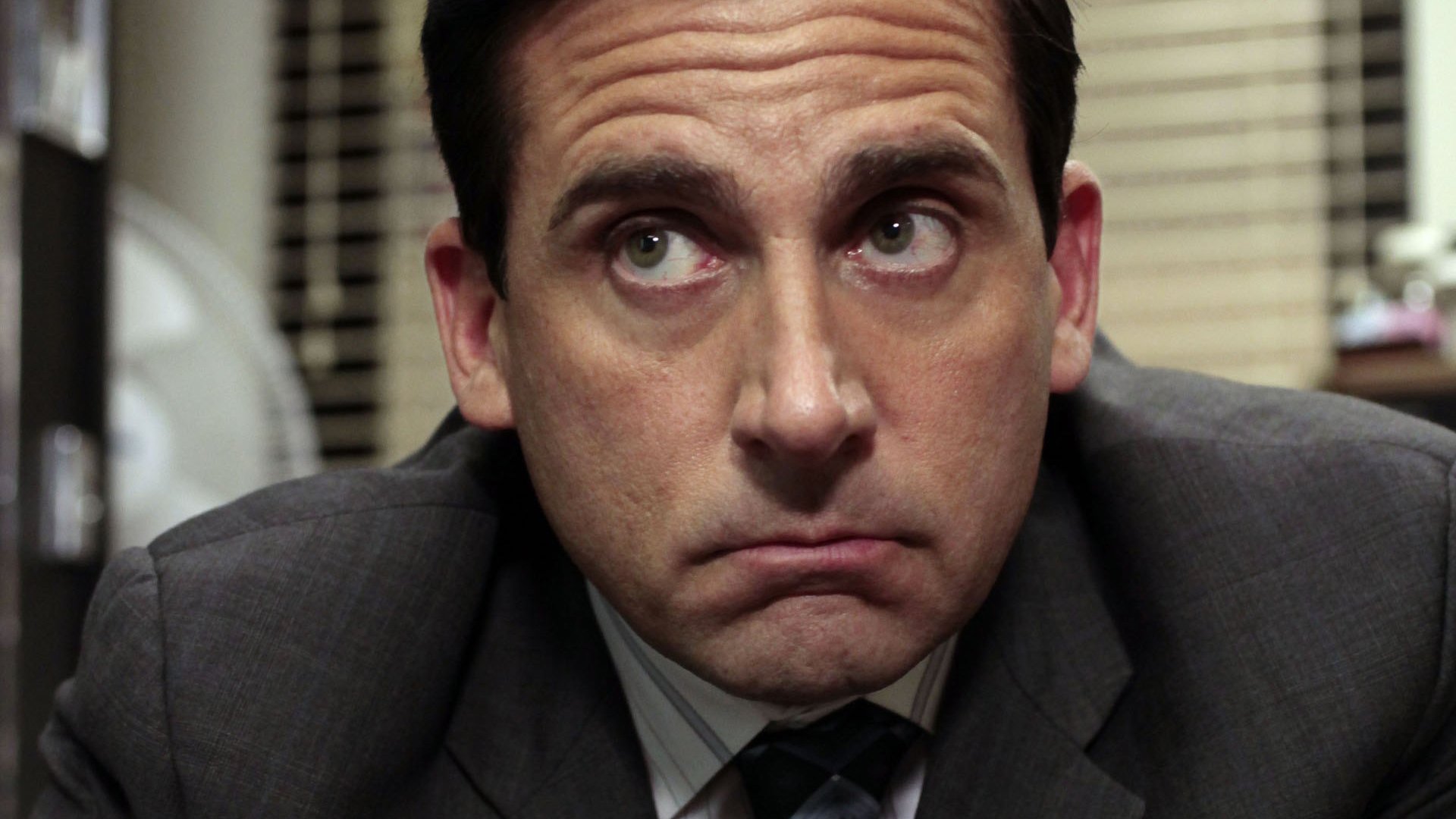 On Sept. 17 of last year, NBCU expressed hope in a new Office U.S. series for Peacock during an interview with Deadline. 
"It is my hope and goal that we do an Office reboot," former NBCU Chairman of Direct-to-Consumer and Digital Enterprises, Bonnie Hammer, said at the time. "The Office comes back to us in January 2021. It is my hope that we can figure [out] what that great reboot would be."
She added, "We are having conversations."
Meanwhile, The Office U.S. creator Greg Daniels revealed NBCU did not reach out about a reboot when speaking with Comicbook.com in March 2020. He also wasn't sure whether the comedy needed to be revived. 
"I haven't spoken to anybody at Peacock, no," Daniels said. "I don't think that we would either be able to get all the cast together — because a lot of them are doing different things — or whether we'd really need to do that. Because I feel like we had our finale."
NBC has not discussed 'The Office' reboot for Peacock
Now, it's been about 10 months since The Office reboot was brought up by NBCU, and Peacock is expected to launch on July 15. However, there hasn't been much progress because the company is holding off discussions until the series drops on the streaming platform in 2021.
"Because it does not launch until January, we have not talked specifically about The Office reboots for Peacock," President of Original Content at NBCU Entertainment Networks and Direct-to-Consumer, Bill McGoldrick told Deadline on July 10. "We've talked about things we can do to support The Office once it gets to our service. But a reboot has not come up specifically for Peacock."
Will there be an 'Office' reunion with the original cast?
In the above interview with Deadline, McGoldrick also answered whether an Office reunion could happen in a similar fashion to Parks and Recreation and 30 Rock in recent months. And he didn't exactly say no.
"Lots of those ideas have been bandied about with people internally and with Greg Daniels and people associated with the show," McGoldrick said. "As you can imagine, there are lots of creative ideas. We haven't landed at any one right now."
New content coming from 'The Office' cast
For now, it looks like The Office fans may not receive a reboot or reunion in the very near future. But at least there are still discussions to be had before anything is decided. And while we patiently wait for more news, a few members from the show's cast have been busy creating new content for The Office fans to enjoy in 2020. 
In October 2019, Jenna Fischer and Angela Kinsey — who played Pam and Angela — started the Office Ladies podcast. The two actors recap each episode of The Office and share stories from behind-the-scenes. Meanwhile, Brian Baumgartner — aka Kevin — will debut his new podcast, An Oral History of The Office, on July 14. It also appears Leslie David Baker — who played Stanley — is kickstarting a spinoff called Uncle Stan. 
Whatever happens next, it's clear The Office has made quite an impression on fans. So whether there will be a reunion, reboot, spinoff, or everyone just ends up re-watching old episodes over and over again, we know the fandom will be well fed.
Check out Showbiz Cheat Sheet on Facebook!