'The Office': Fans Think This Is the Most Heartbreaking Quote in the Whole Series
The Office delivered the laughs throughout its nine seasons, but it also had some emotional and touching moments, too. Fans think they've identified the most heartbreaking quote from the whole series — and the line was delivered in the finale.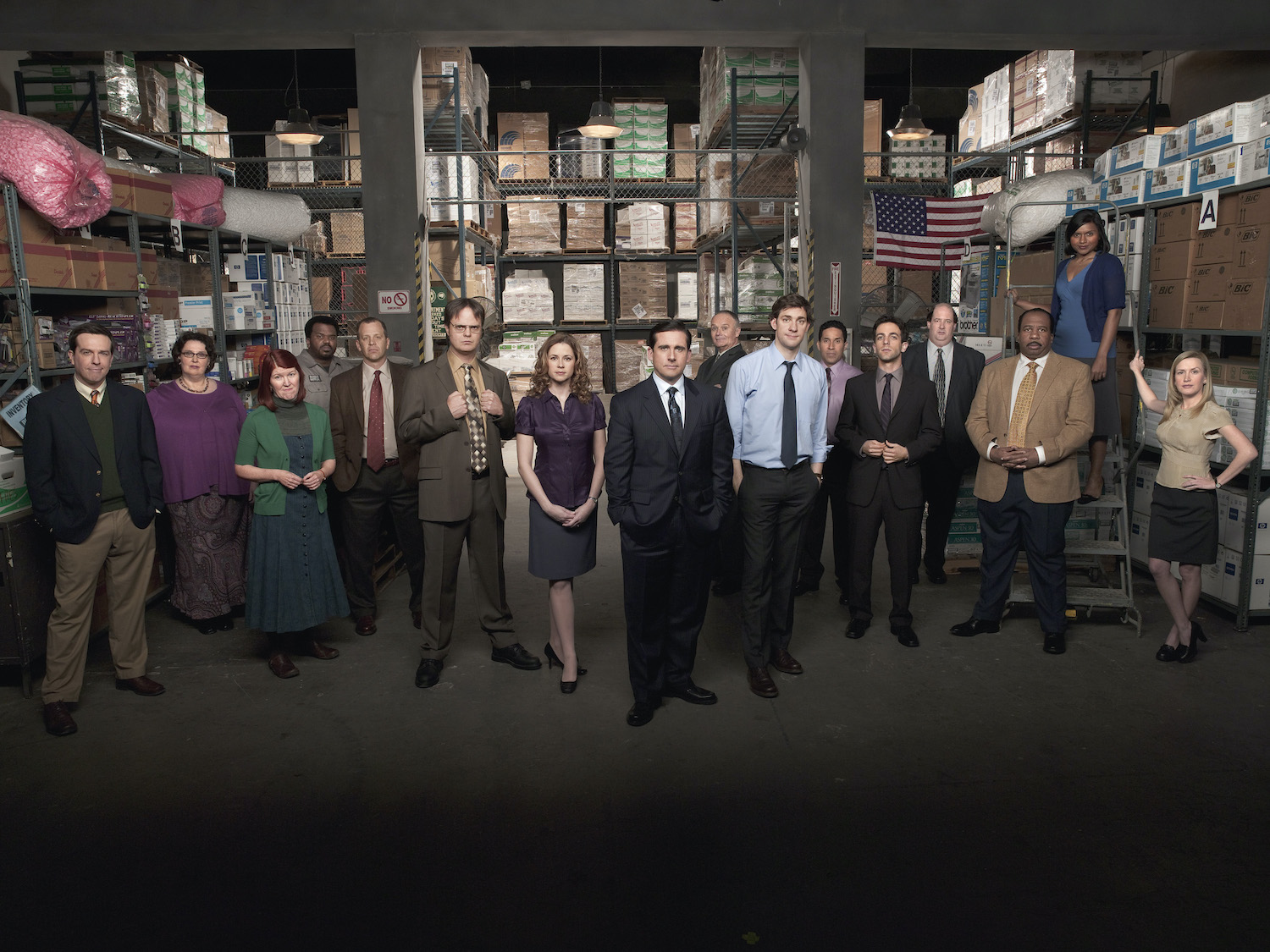 'The Office' made cringe comedy popular
Over the course of its nine seasons, The Office had a number of uncomfortable moments that made viewers cringe. Boss Michael Scott was at the center of it all for seven seasons — a character who was totally unaware he was inappropriate in the most cringey ways.
During the July 21 episode of the An Oral History of The Office podcast, Steve Carell explained why his character Michael could make you cringe but he was still loveable. "It's like, he would put his foot in his mouth all the time but in a lot of ways I don't think he ever valued one type of person over any other," he said.
Carell added, "And in that way, I think he was a very pure character because he was very dumb in terms of political correctness and being appropriate in public but at the same time I just don't think there was hardness in his heart towards anyone."
'The Office' had some touching and emotional moments
There were many touching standout moments fans recall from the series, with many of them revolving around Jim and Pam. One sweet moment in season 3, however, involved Michael and Pam, as he attends her art show after none of her co-workers show up to support her.
Michael tells Pam how impressed and proud he is and even wants to buy her drawing of their office building. The moment moves her to tears. Of course, the touching scene has an element of comedy as well, as Pam asks if Michael has something in his pocket and he says "chunky," pulling out a candy bar.
Pam and Jim had some sweet moments as well, including Jim's proposal and their wedding, but in the final season, Pam and Jim's relationship faced some rockiness. One scene in which the two fight brought Pam to tears — and viewers felt her sadness too.
Fans think this is the most heartbreaking line of the series
In the series finale, the employees come together for Dwight and Angela's wedding and gather as a group at the Dunder Mifflin office where Creed sings a song as the former co-workers reminisce.
Andy delivers a touching quote in a talking head interview, saying, "I wish there was a way to know you're in the good old days before you've actually left them."
Fans have loved the line since they first heard it and have shared their thoughts about the touching sentiment over the years. One Reddit thread discussion kicked off when a user posted the line, noting, "That's the most heartbreaking quote in all the series."
Others agreed, with comments like, "Best quote from the entire series," "Who would have thought Andy would have the most poignant remark the entire series?," and "Yeah this line really got me in the feels."
Another Redditor noted, "The finale is full of such beautiful quotes."