'The Office' Fans Wish This Unlikely Couple Would Have Formed–'I Low Key Ship It'
The Office is filled with famous fictional relationships. The most prominent, of course, is Jim and Pam, but who can forget about Michael and Holly, Dwight and Angela, Ryan and Kelly, Phyllis and Bob Vance? Along the way, there were a few shake-ups. Angela and Andy had their stint, Jim dated a couple of other women before he got to Pam, Michal had to go through Jan before he found his Holly.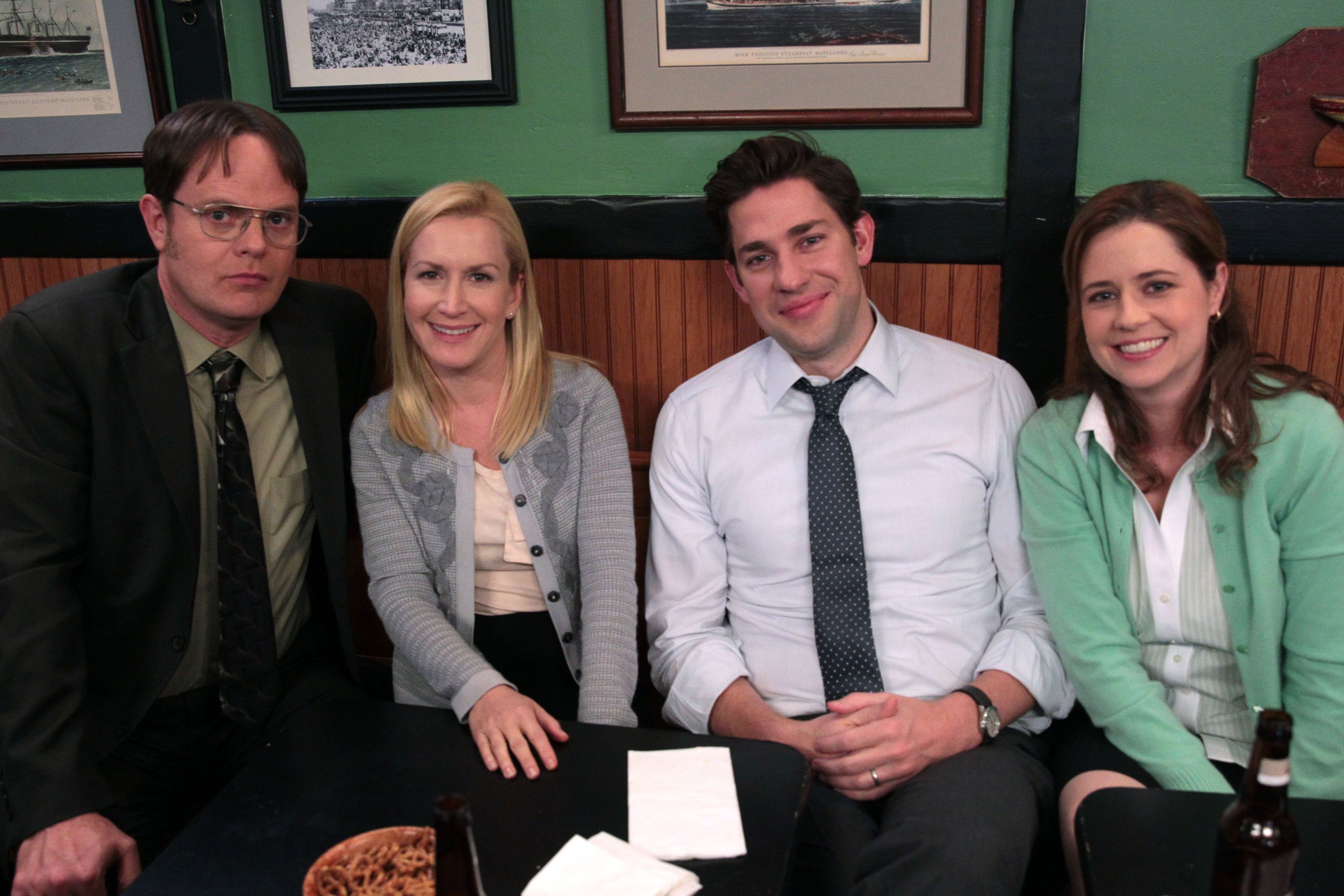 But as perfect as many of the end results are, there are some Office fans who wish Dwight ended up with someone other than Angela. That person is Erin.
Dwight and Erin get cozy during 'Pool Party'
During the "Pool Party" episode in Season 8, Dwight and Erin do some pretty intense flirting. Unfortunately for Dwight and Erin shippers, it's only to make Andy jealous. But the episode has some fans thinking about what could have been.
The episode takes place at Robert California's home. He'd been lamenting the fact that he never had wild parties at his mansion, as he intended to when he first bought the property. Now, he's getting divorced and selling the house and regretting all of his missed opportunities. So Kevin suggests he host a pool party for the office and he agrees.
Andy brings his girlfriend, Jessica, to the party, which makes Erin jealous. So Erin elicits Dwight to flirt with her in an attempt to make Andy jealous. However, Andy is preoccupied because he dropped Jessica's engagement ring somewhere at the party. So he spends much of the evening searching for it.
Dwight gives Erin a particularly loud massage, Erin rubs chip grease all over Dwight's face (sensuously), and a pretty extreme chicken fight takes place in the pool.
'The Office' fans like the thought of Dwight and Erin together
The Office Instagram recently posted a clip from the episode highlighting Dwight and Erin's flirtatious antics and some fans took to the comments to ship the unlikely duo.
"I low key ship it," wrote one fan.
"Dwerin is the best couple," commented another.
"Honestly I would have liked to see something happen between them, even if it was brief," weighed in another Office fan.
"My heart hoped a lil that Dwight and Erin would make a great couple…" wrote another Instagram user.
"I kind of wish they went somewhere with this lol," commented another.
Dwight and Erin's connection never did go anywhere. But, at a minimum, fans can agree they make a pretty good team.