'The Office': Here's What Happens When Robert California and Marvel's Ultron Intersect
James Spader is one of those actors whose own personality traits seem to bleed into each role he takes on. In The Office, Spader came on as Robert California when alum, Steve Carell left. Likewise, in Marvel Cinematic Universe's Avengers: The Age of Ultron, the actor played the villainous movie namesake. With two wildly different characters somehow connected through Spader's iconic vocabulary and tone, what happens when the two worlds collide?
Robert California disrupted 'The Office' protocol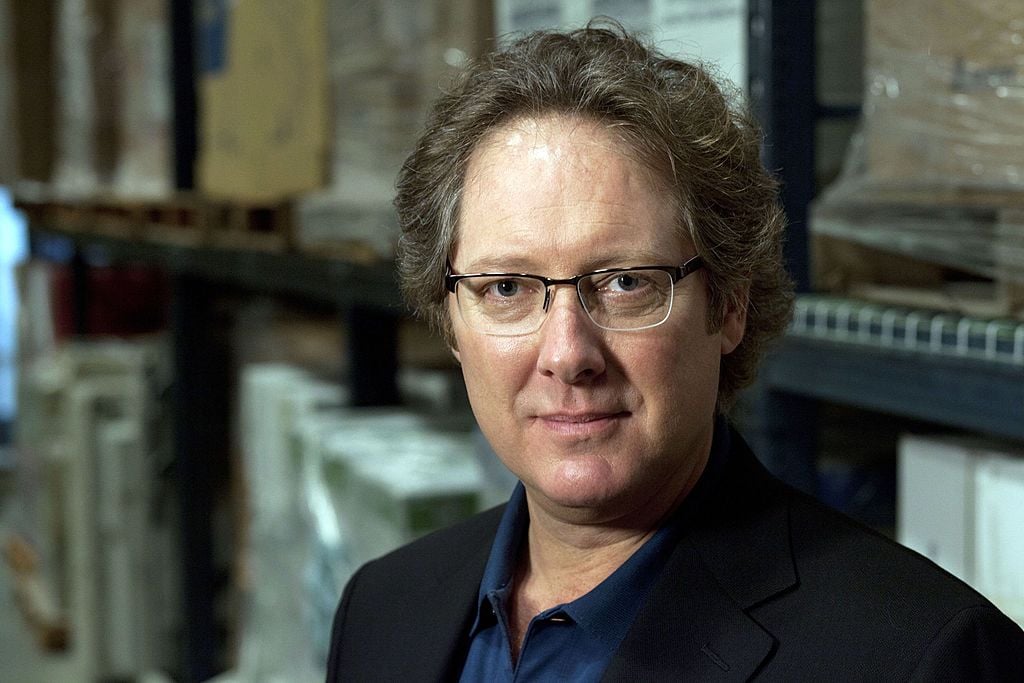 RELATED: 'The Office': The Real Reason 'The Blacklist' Star James Spader Left Robert California Behind
When Steve Carell left Michael Scott, Dunder Mifflin Paper Company, and The Office behind n 2011, no one could've predicted an actor like James Spader would come in to fill the void.
Spader's role as CEO Rober California is a season-long performance many still reference today — good and bad. The actor's approach was vastly different from that of Carell's. Where Carell and the rest of The Office cast were accustomed to improv, Spader came from a traditional acting space.
No doubt Carell's contribution to The Office was missed by many for his aloofness, "that's what she said" jokes and fierce company loyalty. Spader's Robert California arrived with an entirely different demeanor that disrupted the energy of the show.
Despite his attempt in a network sitcom, by no means did Spader fans see Marvel in his future.
Spader made Ultron come to life in the MCU
RELATED: Some MCU Fans Didn't Like Ultron Because He Wasn't the Villain They Were Expecting
Following his stint on The Office, Spader took on only a few roles, including his hit NBC crime drama, The Blacklist. By 2015, the actor joined the MCU as Ultron in Avengers: The Age of Ultron.
Playing Ultron wasn't too far off the mark from the Blacklist character, criminal Raymond "Red" Reddington. This is largely due to Spader's natural enigmatic charisma that's evident in every role he takes on — particularly the bad guys.
After the initial meeting between Spader's agent and director, Kevin Feige, about the role, Spader told Entertainment Weekly he felt "enthusiastic" but nothing came of it then and there.
"I went off and did my thing, they went off and did theirs but I'd said to them in that first meeting: "I am aware of that fact that you get one entrance into this world," he said adding he wanted to make sure it was "the right" entry.
"I realized, 'Once I play this, I burned any opportunity to play anything else'. Kevin said, 'It can't get any better than playing Ultron in Avengers: Age of Ultron!' I said, 'When you put it that way, you're right; it's a pretty good entry.'"
When asked if it bothered him that writer/director, Joss Whedon, had [Spader] in mind for the villainous role, Spader laughed it off.
"I said to Joss, 'Why do you want me to do this?' He said he wanted to be able to have someone who could be irreverent and childish — not childlike, but childish," Spader said.
"And be able to have humor and childishness married with a sort of credible gravitas. I don't know what the hell he thought. But in any case, that's what I packed in my luggage."
Here's what happens when Spader's two worlds collide
RELATED: Why 'The Office' Producers Felt James Spader Wasn't Right for the Show: 'He Needed to be on Something Like 'The Blacklist'
Imagine a world where Robert California and Ultron intersect. An 8-foot tall artificial intelligence robot with California's personality is strangely the most natural evolution of Spader's talents.
In a YouTube video created by Red Letter Media, Ultron's dialogue is over-dubbed by California's conversations via The Office. In other words, it's the most Spader thing to ever happen. The only thing missing is some version of "Red" from The Blacklist cutting in with one of those infamous Reddington stories.