'The Office': How Jenna Fischer Inspired the Role of Pam Beesly
Jenna Fischer played a big part in creating the character of Pam Beesly on 'The Office.' Find out how she influenced the role.
All of the actors who played a role on The Office created characters that have withstood the test of time. Pam Beesly is no different. Find out how Jenna Fischer inspired her role as Pam on The Office.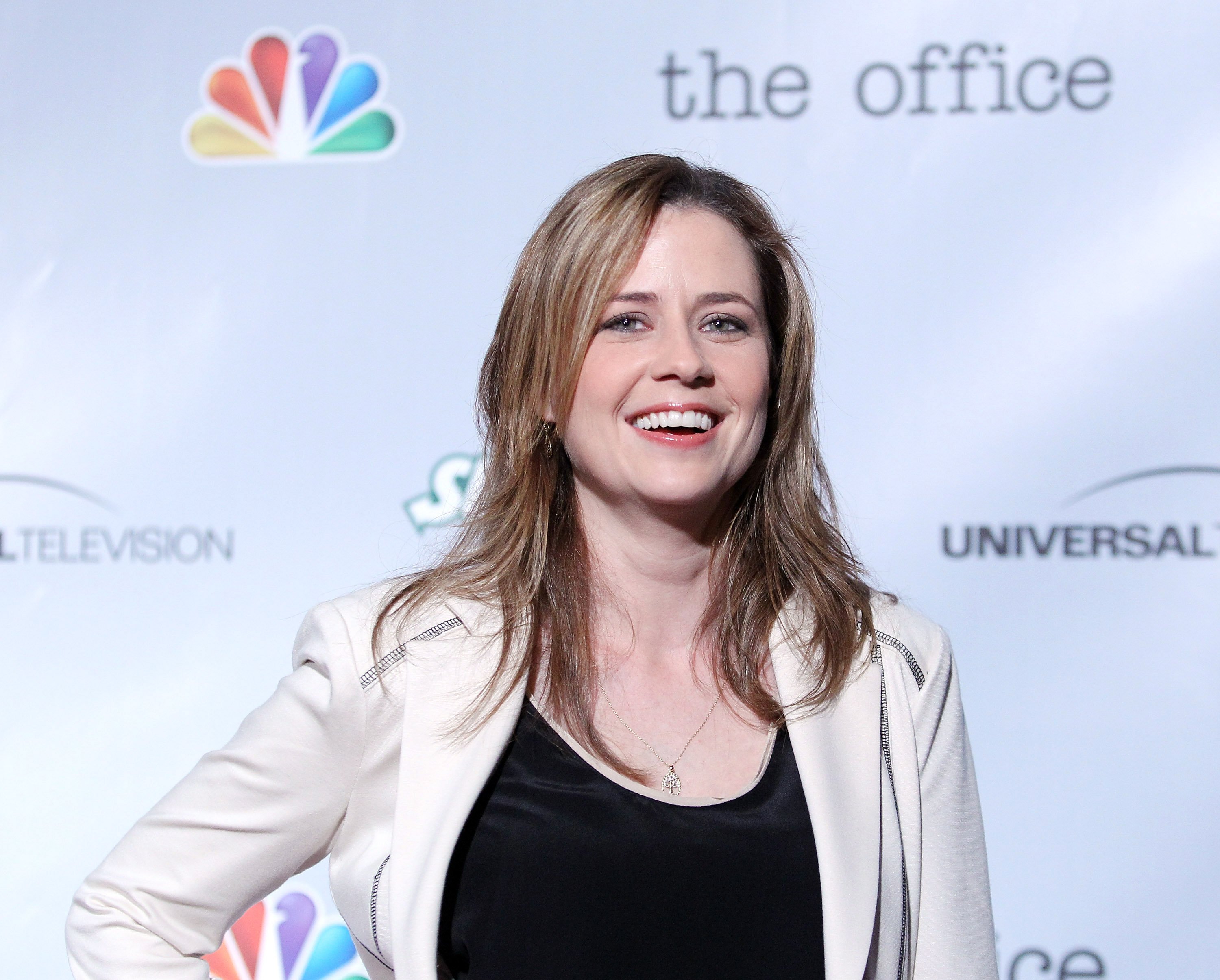 Showrunners relied on the actors a lot 
The writers who worked on The Office were certainly talented in their own right, but they often relied on the actors to help them create funny and memorable characters. 
"In our defense, we have 18 characters to deal with," writer Brent Forrester explained on Brian Baumgartner's podcast, An Oral History of The Office. 
What we do is we create a structure within the script that allows good character movement and we've roughly plotted what these characters should do and feel, but I say roughly in relation to the depth an actor approaches any one of those characters. You are way deeper, way more knowledgable than we are about your character.
In that sense, Forrester was a big fan of collaborating with the actors on certain aspects of their roles. As Baumgartner put it, "the writing [informed] the acting, [which informed] the writing, [and then informed] the acting again." 
Jenna Fischer created a 'book' about Pam 
Before she was even cast for the role, Fischer felt like she was meant to play the part. 
"I believed with my whole heart that this was the part for me," Fischer explained to Baumgartner. "I thought if they don't pick me, then they're not doing the show I think they're doing. I am literally the only person who should play this part." 
In her preparation for the role, Fischer developed a backstory for Pam — or, as Fischer referred to it, "a document" detailing who Pam was and what motivated her to act the way she did. 
"I had written probably a three-page essay on Pam's backstory, some of which I got from the script or [borrowed] from the British show," Fischer said. 
"I had a whole backstory for why Pam is with Roy and how they met," she continued. "Pam's parents owned an appliance store in town, and Roy worked there in high school."
The first time Greg Daniels called Jenna Fischer, she thought she was getting fired
Both Mike Schur and Greg Daniels would often go out of their way to consult with Fischer about what Pam would do in certain situations. But the first time Daniels called her for advice, Fischer thought she was being let go. 
"I remember the first time Greg called me at home," she said during the podcast. "It was early on in season 1, and I thought, 'Oh my god, I'm being fired.' The only reason a showrunner calls you at home is to fire you — truly. They don't call for any other reason!" 
But Daniels was calling for a different reason entirely.
Jenna would often collaborate with writers regarding Pam's actions 
The one time Daniels called Fischer at home, he was looking for an explanation as to why Pam would stay with Roy (David Denman).
"'Jenna, I was just wondering — why do you think Pam is still with Roy?'" Fischer recalled Daniels asking. "And I was like 'Oh, Greg! I've got a document!'" Many of Fischer's suggestions were put into The Office scenes fans know and love.
That would frequently happen with other actors on The Office. Baumgartner called it a "merry-go-round of feedback" that just worked. 
By collaborating, the actors and writers were able to brainstorm ideas and come up with some of the funniest and most memorable scenes on The Office.