'The Office': How Many Episodes Has Amy Adams Appeared In?
The incredibly popular series The Office has had its fair share of celebrity guest appearances over the years. One of those belongs to Amy Adams, and she didn't just appear in one episode. How many episodes has the famous celebrity been in? We have all the details you need to know.
How many episodes was Amy Adams in 'The Office'?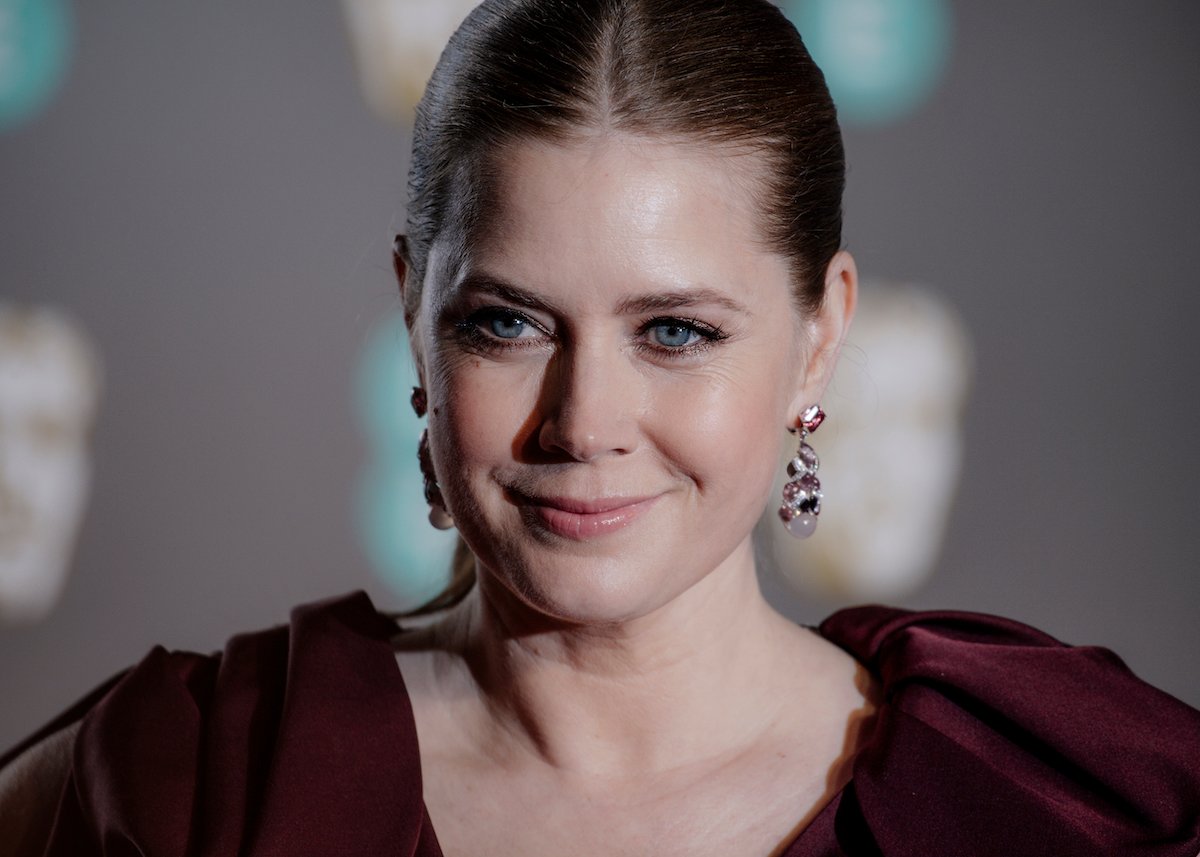 Amy Adams joined the ranks of The Office for a total of three episodes that range from season 1 to season 2. She plays Katy Moore, and she first comes into the office of the Dunder Mifflin Paper Company in Scranton, Pennsylvania when she's trying to sell purses. She quickly starts dating Jim Halpert (John Krasinski) before he and Pam Beesly (Jenna Fischer) officially get together.
Amy Adams first appeared in Season 1, Episode 6 called 'Hot Girl'
At first, Michael Scott (Steve Carell), the Regional Manager, isn't going to allow Katy to sell her purses there, that is until he sees her. He then decides to let her use the conference room to sell her products, and he spends the whole episode trying to impress her. 
Michael isn't the only man trying to get to know Katy though. She tells the cameras that men are her "best customers" for her purses. That becomes obvious with Dwight Schrute (Rainn Wilson) makes an attempt to talk to her, and he ends up buying a purse. He even asks her out, but she says no.
When Katy needs a ride home, Michael offers to take her home. However, Jim swoops in, and Katy is clearly attracted to him. He gives her a ride home after going for a drink, and they begin dating.
She was next in Season 2, Episode 4 called 'The Fire'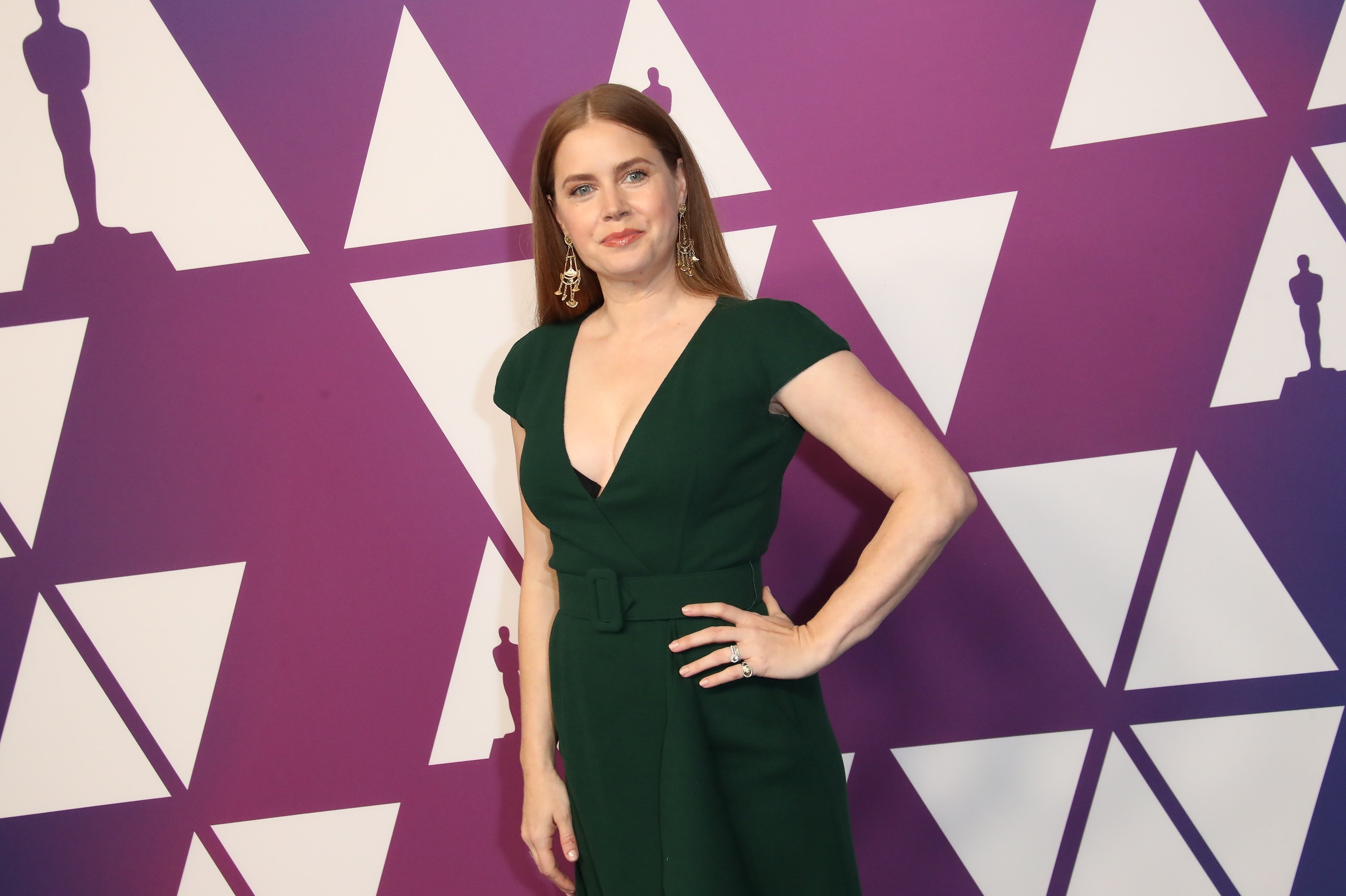 Adams' next appearance was rather quick. She comes to the office to pick Jim up for lunch after the office staff had to evacuate due to a fire alarm. The co-workers play games to pass the time, including revealing three books they'd bring on a desert island, which morphs into five movies they'd bring with them instead. Then Jim has the idea that everyone must name who'd they "do" from the office on the hypothetical desert island.
Jim talks to Katy on the phone since she's on her way over, and he tells her about the game, but only the movies part. When she arrives, Jim gets everyone's attention so Katy can say the five movies that she'd choose.
"OK. First, "Legally Blonde," Katy says. This makes Pam laugh out loud. But Jim says, "OK. I think the game's over. People are like leaving. There was a bigger crowd last time. You wanna just go to lunch?"
Katy is OK with that, and she lets Jim drive. Once she's in the car, she watches Pam kiss Roy Anderson (David Denman), Pam's fiancé who works in the warehouse, and Katy says, "They are so cute."
Her final appearance occurs in Season 2, Episode 11 called 'Booze Cruise'
In another episode, Katy is mentioned, and Jim reveals that he hasn't talked to her. But in season 2, episode 11, Jim brings her with him on a company booze cruise. During the night, Pam and Roy, along with Jim and Katy, sit at a table together. Roy and Katy realize they are affiliated since Katy cheered for the rival team of Roy's high school back in the day.
Later, Jim is presumably about to tell Pam about his feelings as she sits with Katy, but Roy gets on the microphone and sets a date for his wedding with Pam. Jim is clearly upset, and when he and Katy watch the happy couple dance and kiss, Jim breaks up with Katy because of his feelings for Pam.
"Do you think that will ever be us?" Katy asks him.
Jim replies coldly, "No."
"What is wrong with you?" Katy questions. "Why did you even bring me here tonight?"
Jim doesn't sugarcoat anything. "I don't know," he explains. "Let's break up." He continues to stare at Pam when he says it.
"Woah, what?" Katy asks.
Jim truly cares for Pam even then, but the timing isn't going to be right for them yet. We never see Katy again after that, unfortunately. Amy Adams was on The Office for a total of three episodes. Fans still talk about her appearances, and we'll always be able to relive every moment by binge-watching the highly popular series.