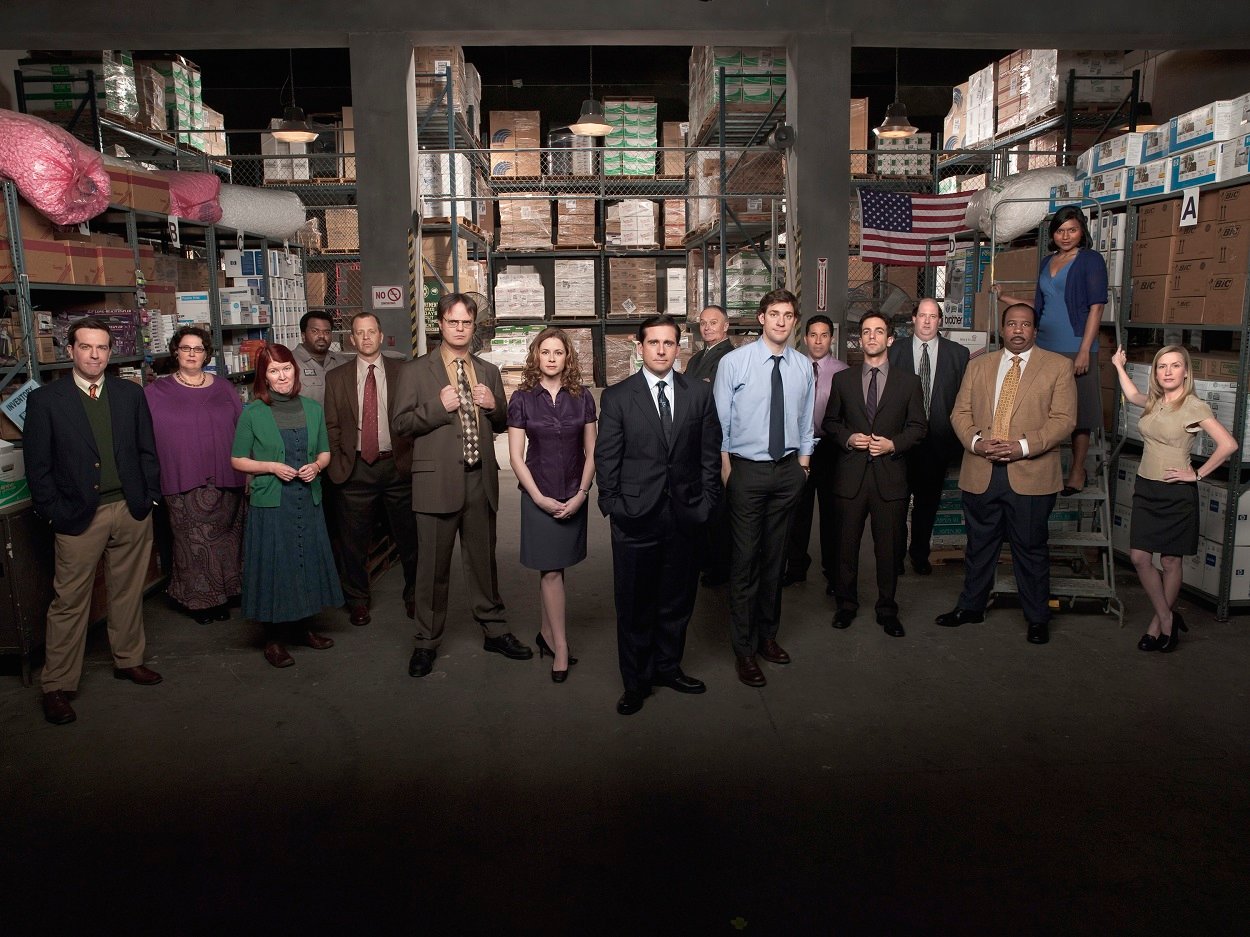 'The Office': How They Pulled Off the Show's Most Epic Cold Open Scene
'The Office' pulled off their biggest cold open for their most watched episode of the entire series -- the one that aired after the Super Bowl. The fire drill cold open involved plenty of planning, rehearsals, and a full day of filming for the scene. Jenna Fischer and Angela Kinsey explained what went on behind-the-scenes.
The biggest cold open of The Office aired during the show's fifth season. The post-Super Bowl episode "Stress Relief" had Dwight conducting a frightening fire simulation for his co-workers and it was so realistic, panic and chaos erupted. Jenna Fischer and Angela Kinsey shared everything that went on behind-the-scenes to make the epic scene happen.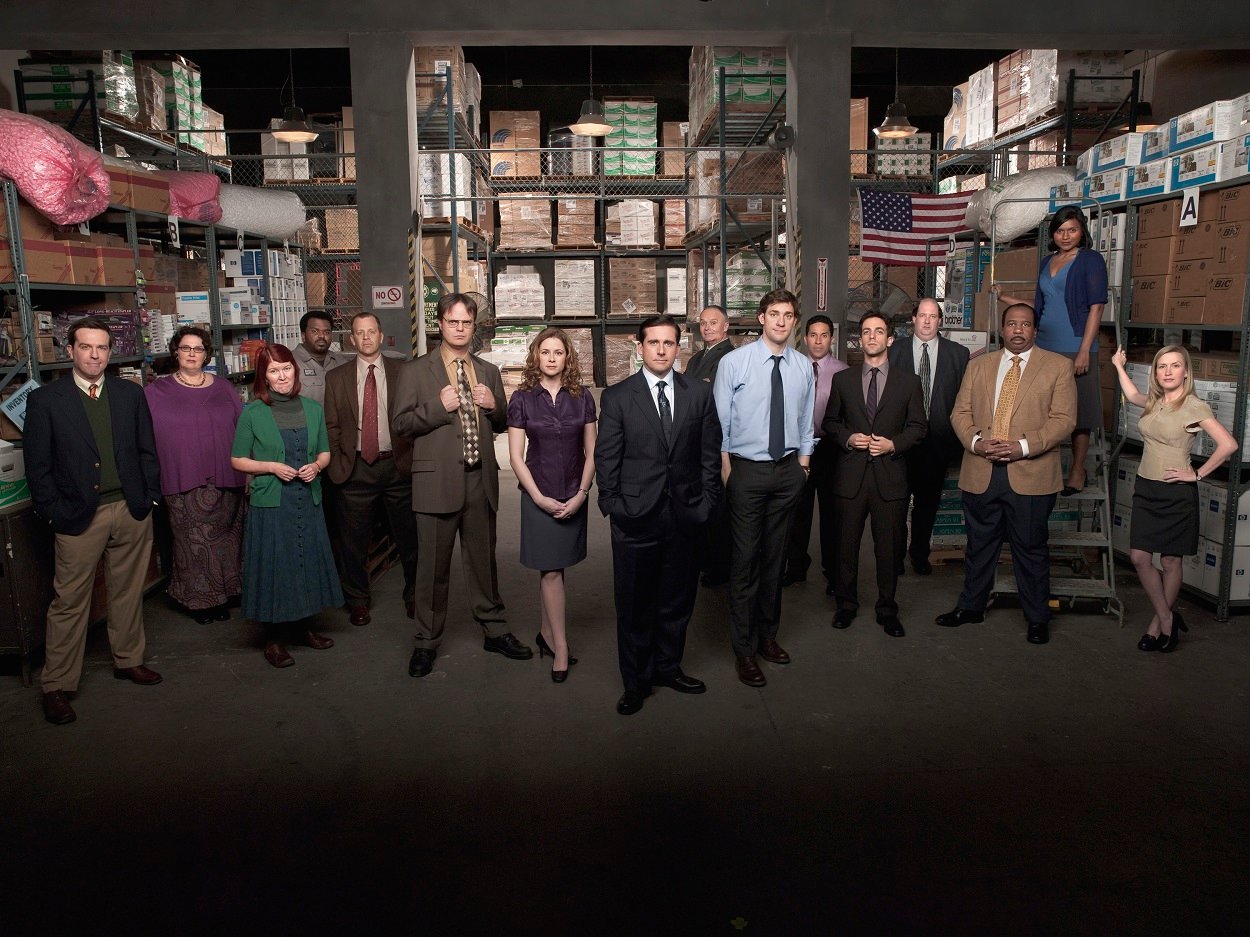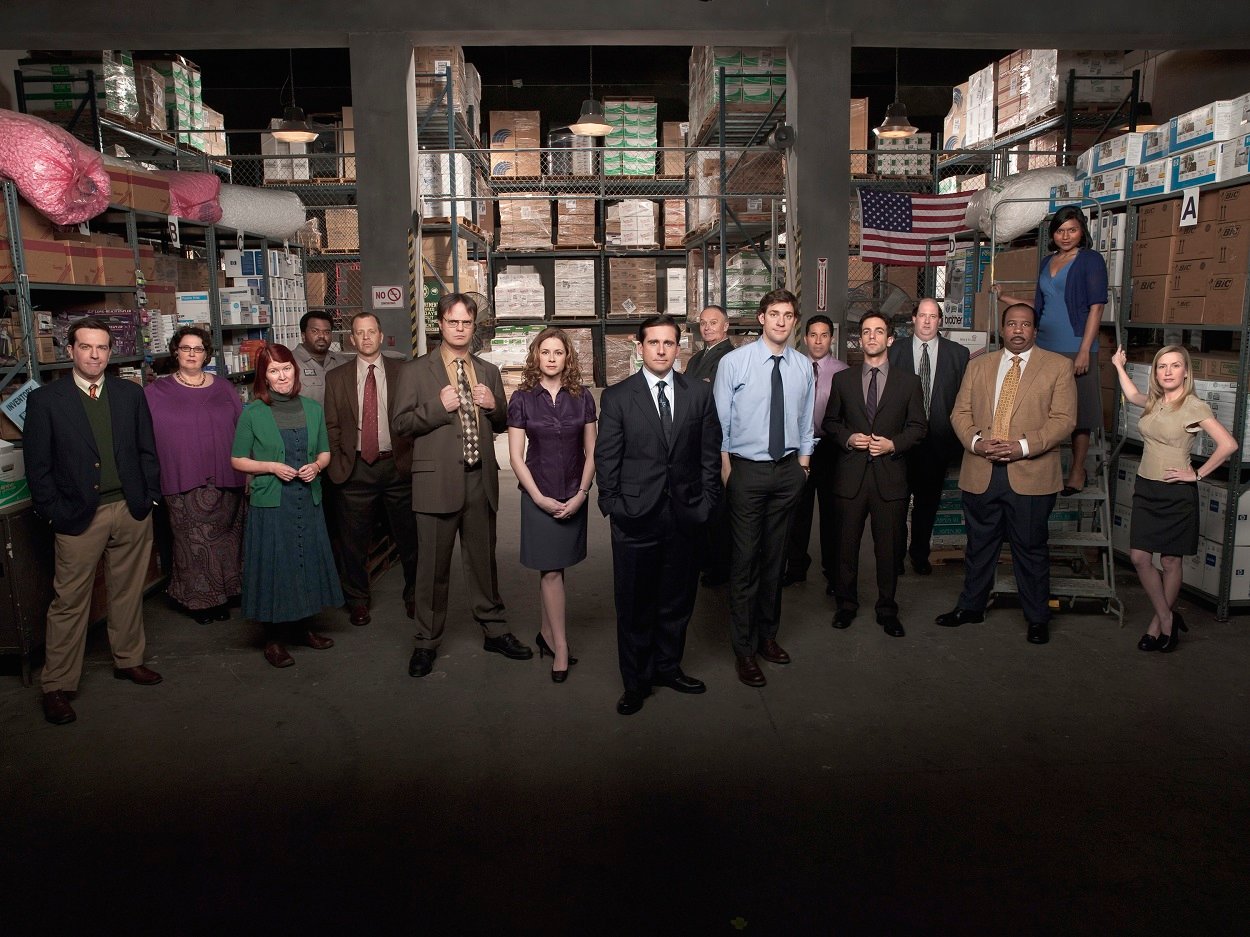 During the Sept. 8 Office Ladies podcast, Fischer and Kinsey discussed The Office Season 5 episode "Stress Relief," which Kinsey said "had the cold open to end cold opens."
The show earned the coveted post-Super Bowl time slot, so they wanted to have a strong opening to keep people watching the episode. Since there were a lot of new viewers, they had to be careful in introducing the characters and keeping the story simple.
Fischer noted that the show's creator Greg Daniels explained, "because there would be so many new eyes on this episode… they had to figure out a storyline that would appeal to both current Office viewers and new ones."
She continued, "And they also had to find a way to kind of reintroduce everyone's characters so that new viewers could follow along. They really tried to stay away from existing storylines. So, for example, there's no movement or mention of the Angela/Andy/Dwight love triangle."
Daniels came up with a cold open that was so over-the-top and funny, it would hopefully keep people tuned in. "He was like, 'You don't have to know who's who. It has a lot of energy and a lot of physical comedy,'" Fischer said.
The co-hosts then broke down the entire cold open. Since none of the employees know it's a fire drill because Dwight set up such a realistic scenario, there's a lot of commotion. In order to pull off such a complicated cold open scene, there was extensive planning and rehearsals to get things just right. Kinsey noted that it took an entire day to shoot the scene.
In the scene, Dwight jams the doors shut and starts a fire, explaining how he wants to put everyone through a fire drill since they didn't pay attention to his fire safety talk. A lot happens in the scene, including Oscar climbing into the ceiling, Angela throwing a cat up to Oscar to save it from the fire, Michael smashing a conference room window, Jim ramming a copier against a door, and Kevin breaking the vending machine glass. Stanley suffers a heart attack amid the stressful moment.
Cinematographer Randall Einhorn explained, "There was a lot of moving parts, a lot of moving pieces," but the camera people were able to use "swishes" to capture the action and then "piece it together so it looked like it was one piece." He shared, "As a camera's panning from one thing to another, if you're doing it right, you can create an edit point where you're panning from the end of one piece and you're panning into the beginning of another piece … That's how you pull it all together and made it look like it was one frantic take."
The podcast hosts discussed other behind-the-scenes details, such as Rainn Wilson confirming that he used a real blow torch for the door handles and really smoked a cigarette then dropped it in a paper-filled waste basket. The fire was extinguised when the camera panned away and they created the trash can fire with special effects.
Kinsey and Fischer also shared everything that went into Oscar climbing into the ceiling (there was a stunt double who did some of it) and Angela throwing her cat up to Oscar in the epic "Save Bandit!" moment. Kinsey said there were a lot of rehearsals involved and they used a combination of a real cat and a fake cat that was tossed into the ceiling.
"Then up in the rafters of the ceiling would be a trainer that would then gently be holding a real cat and release it onto my desk, which was just a few feet below," Kinsey shared, noting that there was an airbag cushion on her character's desk so the cat had a safe landing.