'The Office:' How Some Cast Members Felt After Steve Carell's Exit, 'I'm Glad I'm Not Here Everyday'
Fans of The Office are getting their fix through streaming services since the iconic sitcom went off the air in 2013. Catapulting several cast members to fame including John Krasinski, Jenna Fischer, and Ed Helms, the show was a launching pad into super stardom particularly for Steve Carell.
Playing the role of the socially inept Michael Scott for seven seasons, Carell's departure from the sitcom left a huge void for viewers and those on the set.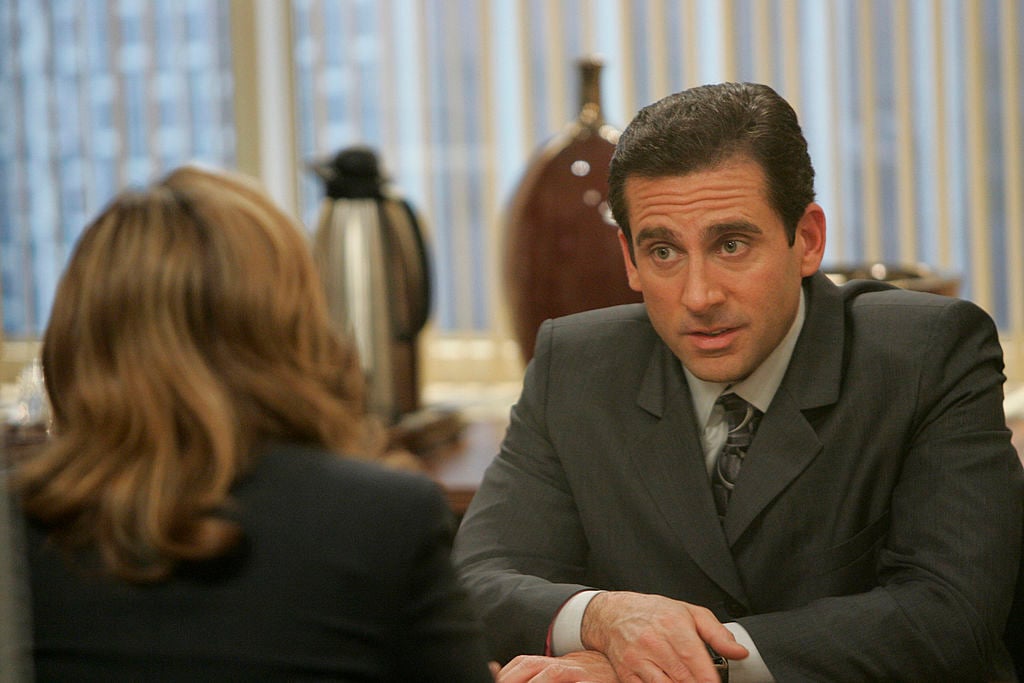 'Carell is the guy'
When casting for The Office, producers knew they needed a comic talent with an approachable presence for the role of Michael Scott.
"We wanted somebody with the kind of generic Americana appeal that most TV stars of the time had," producer Ben Silverman told Andy Greene, author of The Office: The Untold Story of the Greatest Sitcom of the 2000s. "Tim Allen, Seinfeld, all of these people were not the most extraordinary looking. They were Americana, and that I think was something we knew we needed in our lead as well."
Several film actors were approached with an offer but turned it down to stay on the big screen. "They made an offer to Paul Giamatti, and that was the days that movie stars did not do TV. So he said no," casting director Allison Jones recalled. "Then we tried Philip Seymour Hoffman and he said no as well. Back then, actors like that did not touch TV."
Actor Bob Odenkirk became a frontrunner, but then Universal Pictures and Fox Movies chairperson Stacey Snyder suggested Carell. "I was aware of Steve Carell because I had just seen him in Bruce Almighty," Silverman explained. "[Stacey] knew I was making The Office… She said to me, 'I'm telling you. Carell is the guy… You should grab him.'"
'The Office' says farewell to Steve Carell
After Carell's final episode in Season 7, the cast and crew threw the actor a big soiree to say goodbye.
"I became the de facto planner of it and had to wrangle all of the various elements and make sure that everybody that needed to be there was there," producer Randy Cordray said.
Cast member Oscar Nunez, who played Oscar on the show, recalled a special message at the party. "There were wonderful speeches. John Krasinski did a video for him, and John McCain was on it," Nunez revealed. "All these people he got to say goodbye."
Writer Brent Forrester appreciated Carell's devotion to the show. "What was unforgettable to me was hearing Steve Carell say more than once, 'I will never do a television show as good as this show,'" Forrester commented. "That's how much he loved the show and how much he respected it and believed in it."
'The Office' post-Carell
Carell's absence from the show was immediately felt by viewers as well as the cast and crew. "Once Steve left, everybody sort of felt like it was Cheers without Ted Danson," Karly Rothenberg, who played warehouse worker Madge Madsen, recalled.
While The Office still had its comedic edge, the tone of the sitcom changed. "It was funny enough, but it was a different show," Nunez said. "We were very sad when Steve left. For me, that was the end of the show. "
Melora Hardin, who played Michael's on-again, off-again girlfriend and former boss Jan Levinson, noticed a sharp shift on set.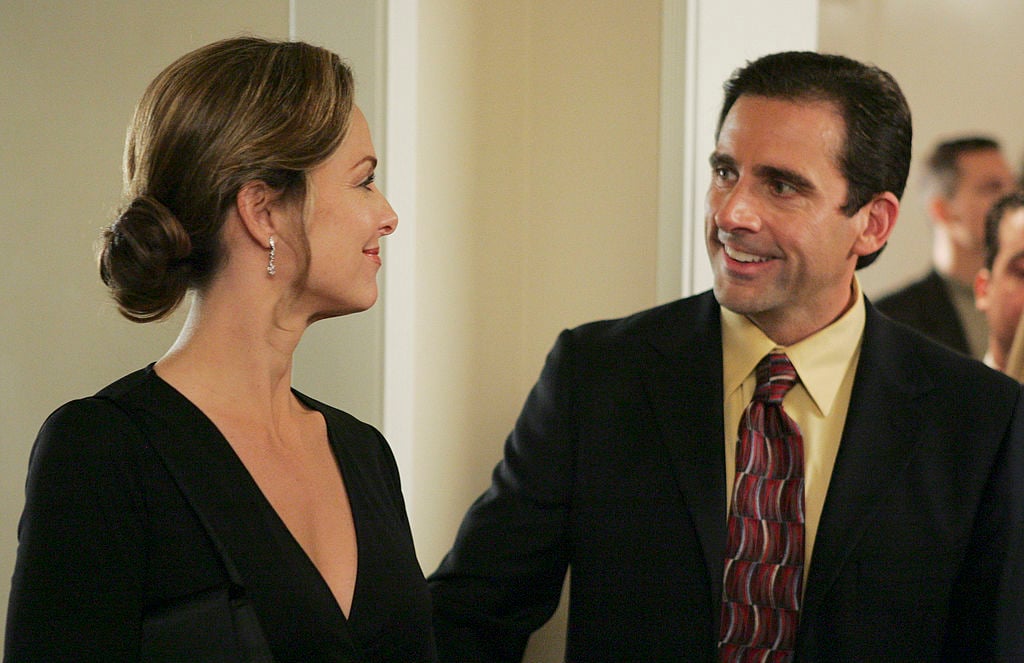 "I don't know if I can get into it, but it didn't have a great feeling [when I came back for guest spots after Steve left]," Hardin revealed to Greene. "I was happy that I wasn't around all the time. I was like, 'Wow, I don't mind being here today, but I'm glad I'm not here everyday.'"
Cast member Creed Bratton, who played the character of the same name, alluded to the show's anchor being gone without Carell. "I thought there [were] moments where the focus drifted and you weren't sure what was going on," he shared. "There wasn't the commonality that was there when Steve was on the show."
First assistant director Rusty Mahmood may have summed it up best, saying, "When Steve left, the heart of the show went with him."
Thankfully for Netflix, Seasons 1 through 7 are ready on demand!