'The Office': This Iconic Episode's Hell Theme Can Be Seen in the Tiniest Details
The Office "Dinner Party" episode didn't win viewers over initially because it was so uncomfortable to watch, but it's become a fan-favorite. The Office co-stars Jenna Fischer and Angela Kinsey explored the episode during their podcast and revealed some of the interesting details that support the theme "dinner party from hell."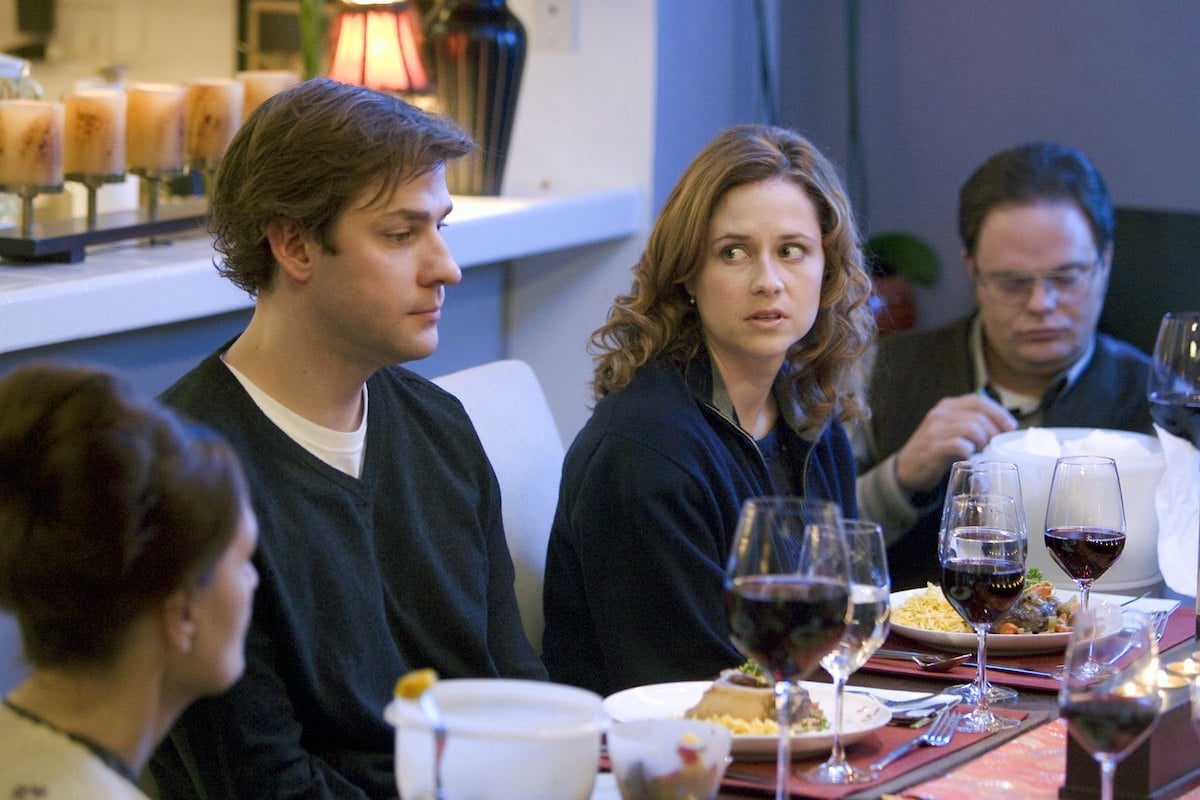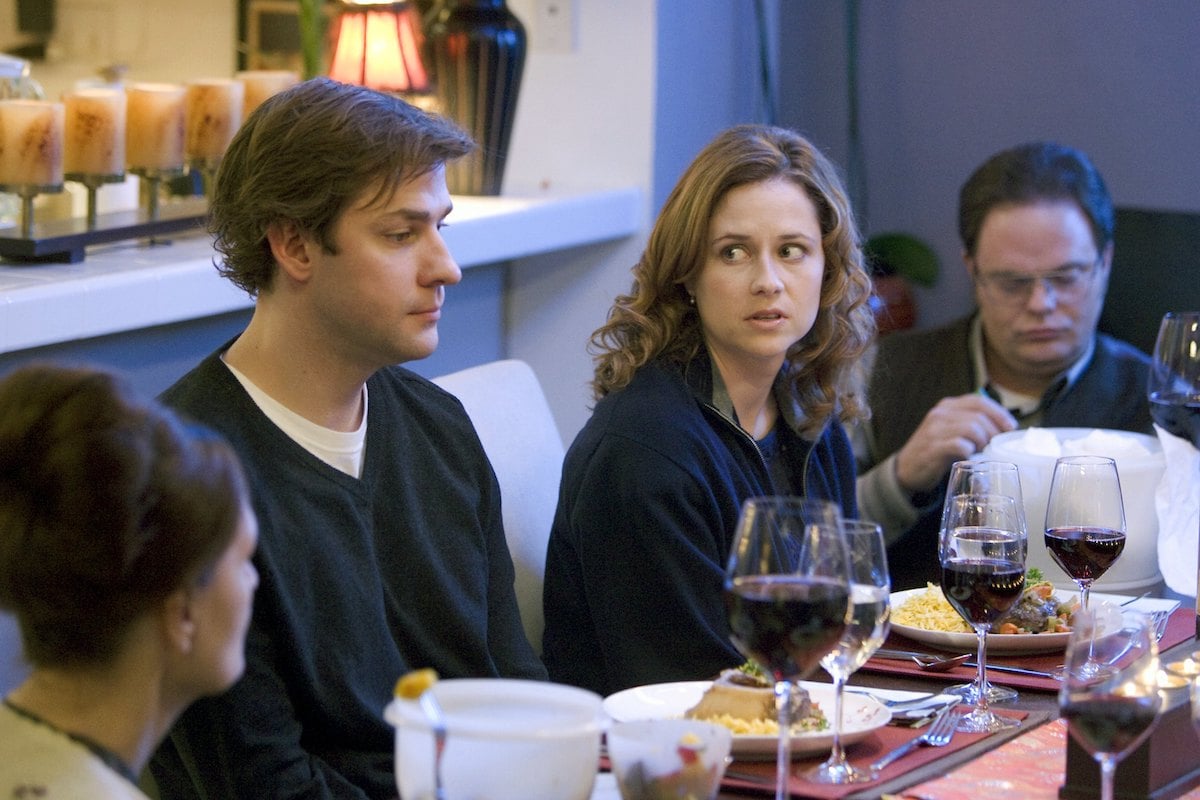 'The Office' co-stars recall shooting the 'Dinner Party' episode
During the March 17 episode of the Office Ladies podcast, Fischer and Kinsey chatted about the "Dinner Party" episode and gave fans some behind-the-scenes scoop on what it was like to film it.
In a nutshell, it was such a well written episode that packed in so many awkward moments, the stars had a hard time getting through filming. The episode's plot is simple enough: Jan and Michael have friends over for a dinner party — but the tension between Michael and Jan causes the guests a lot of discomfort.
During a talking head interview, Jim explains just how rough it is. "Michael and Jan seem to be playing their own separate game and it's called, 'Let's see how uncomfortable we can make our guests,'" he explained. "And they're both winning."
Jan and Michael fight in front of their dinner party guests
The Office Ladies co-hosts described one scene where Michael and Jan get into an argument in front of their guests.
Jan begins to explain why there's a tarp over their sliding door — Michael heard the ice cream truck and ran through the glass.
"And Michael's like, 'Stop it. I don't like the story. OK, fine. Look, I like ice cream, so sue me,'" Kinsey shared during their rundown of the scene. "And then he's like, 'Wait, I shouldn't say that because she will sue you because she loves lawsuits.' And then he said the glass was extremely clean and it was like it was invisible and she just erupts."
Kinsey continued, "She's like, 'You're so right. You're so right. Because before I lived here, the glass was always covered in smudges. And then I moved in and I cleaned it. So I guess that makes me the devil.' And then they're both like crazy laughing with like crazy eyes. And he's like, 'Yeah, she is the devil.' And it is — oh my God — it's two people unhinged."
The subtle details all added to the 'Dinner Party' episode theme
The Office Ladies hosts shared an interesting fact about the episode, as told to Fischer by one of the writers.
"Here's what [writer] Gene [Stupnitsky] told me about this scene, Angela. He told me that the theme of this episode was, 'dinner party from hell,'" Fischer shared. "And the idea was that Michael is in hell and Jan is the devil. And so they did a lot of things toward this theme."
"For example, they designed Melora's wardrobe so that she was dressed in red," she explained.  "And for this scene where they wrote that line, 'I guess I'm the devil' and then Michael responds, 'And I'm in hell,' they purposely placed her in front of a roaring fire. And then in the room, they have all of her candles lit all around Michael so that he does appear to be in the flames of hell."
"But Melora improvised that moment where she made little devil horns on her head, which is so, so funny," she continued. "But, yeah, if you look around this apartment, there's a ton of red stuff."
Even the cookware in the kitchen is red, Fischer noted, saying, "All of that was on purpose."