'The Office': This Iconic Scene Had an Ultimatum; '3 Takes or We're Dead'
Part of what made The Office such a brilliant show was the many different types of comedy it included. Of course, the talented writers did a fantastic job of dreaming up hilarious dialogue and situations for their quirky characters. The actors then took that source material and were able to elevate it through facial expressions, tone, physical comedy, and more. Of course, improvisation played a huge role in the success of the hit comedy. However, there were situations where improv was not welcome and humor had to be perfectly planned and executed. A prime example of this is the infamous chili scene with Kevin.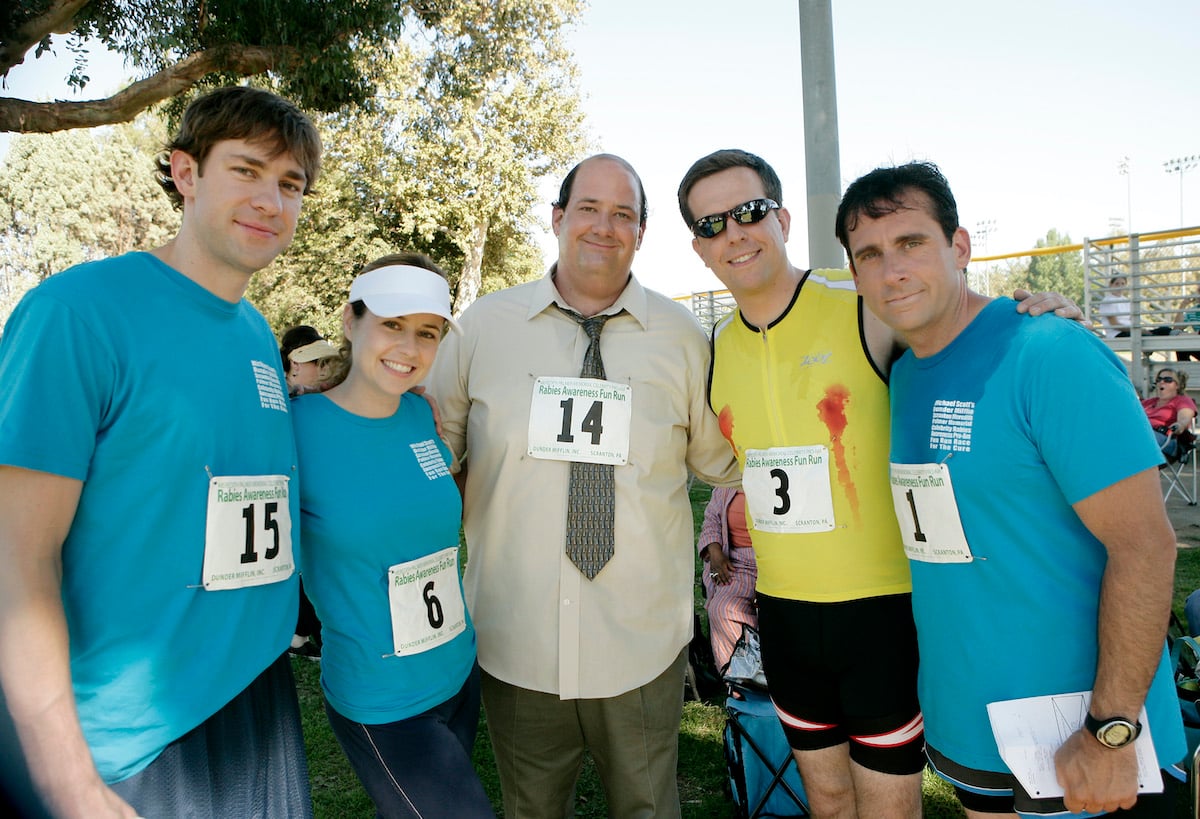 Kevin's Famous Chilli is one of the most memorable cold opens in 'The Office'
Kevin has a ton of humorous moments within the nine seasons of The Office. However, one of his most memorable was undoubtedly the cold open featuring his Kevin's Famous Chilli. The scene starts with Kevin explaining that once a year he cooks up a huge pot of chili. He goes into detail about how to prepare the dish while struggling to bring the huge pot into Dunder Mifflin. Unfortunately, the elevator is out of order and Kevin is forced to lug his chili up the steps. He makes it into the office only to spill the whole pot all over the floor. Though he struggles to save the chili, he is ultimately unsuccessful.
Brian Baumgartner reveals that the chili scene required lots of preparation
Brian Baumgartner, who portrayed Kevin Malone in The Office, did a beautiful job of making this scene look like a tragic accident. However, there was actually a ton of planning that went into making sure the stunt with off without a hitch. In fact, Baumgartner was actually pulled aside prior to filming to make sure the stunt was properly executed.
"You know, we did a lot of prep for this scene," Baumgartner revealed to the Pardon My Take podcast about the infamous chili scene in The Office. "Obviously, it was going to be messy. And I got kind of pulled aside. Again, I remember really specifically from the set decorator and the props department."
'The Office' cast member reveals that there was an ultimatum attached to the iconic scene
Continuing on, Baumgartner revealed that he only had three takes to properly execute the scene. "And they came to me and they're like 'Hey, so we have three gigantic pieces of carpet," The Office star recalled of the conversation. "And when I say gigantic piece of carpet, I mean from the front entryway around the reception desk, all the way, like a humongous piece of carpet. They're like, 'We could only get three. You got to help us out, we have to do this in three takes or we're dead, there's nothing to be done.'"
Baumgartner did the chili scene in only one take
Fortunately, Baumgartner was a pro and executed the scene flawlessly in only one take. In retrospect, The Office cast member is glad the chili scene was a one-and-done type situation. In fact, the actor isn't sure how it would've worked if he had to shoot the scene multiple times. "What they didn't really consider is cleaning me, there wasn't three of me," he shared. "I really don't think I could have gone again, that's what she said. I mean, it was a huge mess."