'The Office': Idris Elba Called It 'Disappointing' when the Writers Changed His Character
The Office is known for being packed with dynamic and hilarious characters and Idris Elba's character, Charles Miner, is no exception. Though Elba was only in a few episodes of Season 5, he brought new energy to the show that fans really appreciated. Charles is a pretty hated character within the world of Dunder Mifflin, but viewers still enjoy how Elba was able to portray such a straight-laced and no-nonsense character.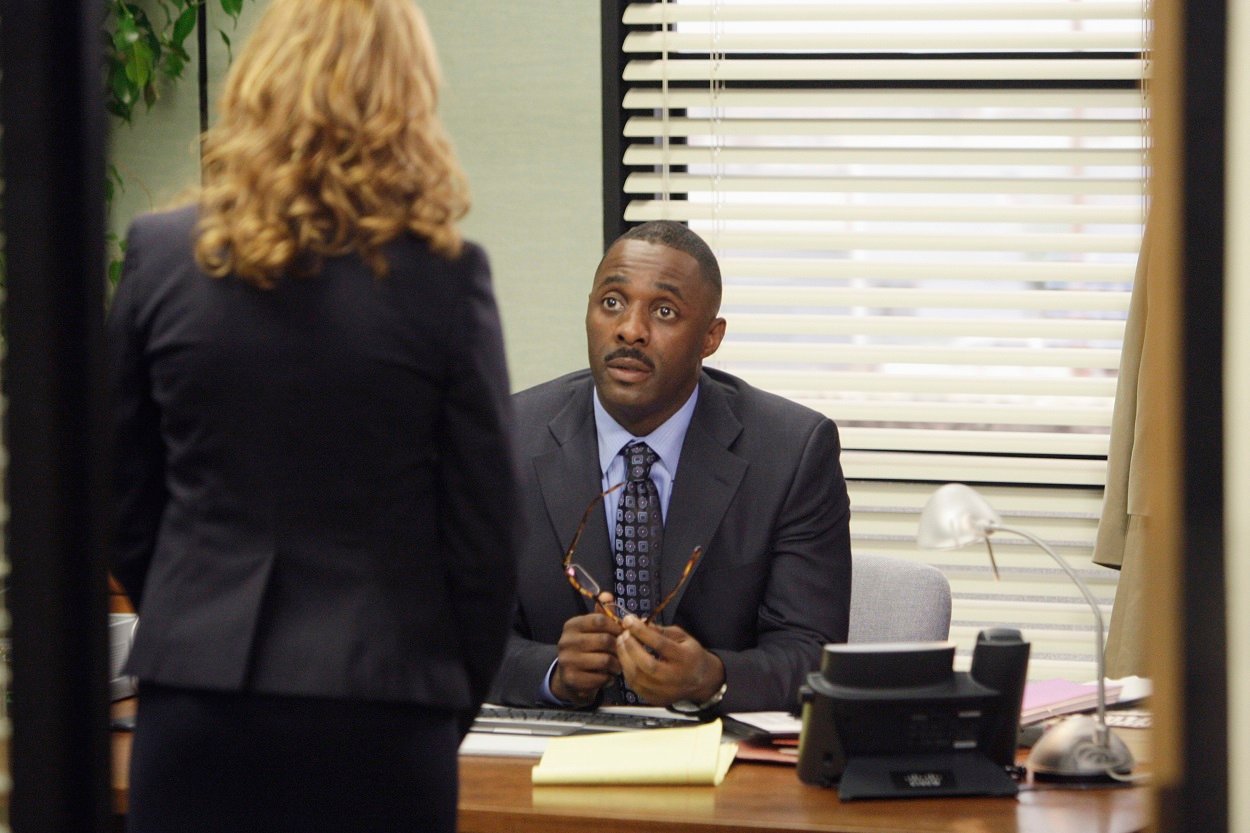 But just how did Elba end up playing his polarizing character? Funnily enough, the writers of The Office were big fans of another show that the actor starred in called The Wire. When they asked Elba if he'd be interested in doing some comedic work for six episodes, he was more than up for the challenge.
'The Office' writers changed Idris Elba's character at the last minute
Because fans of Elba were used to seeing him portray Stringer Bell, an American character, many people were surprised when they first learned that he is actually English in real life. Elba's character on The Office is American as well, but what most fans don't know is that Charles was originally supposed to be English like the actor who portrayed him. In a 2009 interview with NPR, Elba explained why the change for his character was made.
"I'm American in The Office," Elba revealed. "And you know, it's funny. They called and said we'd like you to do, you know, do this show. And I was like yes, can I play English? And they were like yes, play English. And then like two days before we started filming, they're like, you know what? We don't think the audience is going to get the English thing. Let's go American."
Elba gets candid about what it was like to play Charles
It's pretty ironic that the executives at The Office didn't think the viewers would "get" Elba's character being English since the show is actually a reimagined version of an eponymous U.K comedy. Fortunately, Elba was able to take the change in stride. "Which was disappointing," the Luther actor admitted about learning his character had to be American. "You know, I really was looking forward to sort of working in my own accent," he joked.
Despite the change, Elba had a ball portraying Charles and loved finding ways that his character could be a little kooky. "I'm having a lot of fun working with the character, and he has quirks, you know," The Office alum said. "He's a corporate guy, yes he is, but he puts on a show. Everything he's sort of learned he's learned from sort of self-help books and stuff, and you know, in business manuals. And then when he – you know, like when we do the sort of on-camera, what they call a talking head, you know, you get to – he starts to reveal who his real personality is."
'The Office' fans might have loved a British Charles even more
We're sure fans of The Office are able to pinpoint the quirks that Elba was referring to. Charles may have been straight-laced, but his competitive moments, awareness of his own physical attraction, and overall communication style were all a little off-beat which, inevitably, made him all the more fun to watch. However, we'd have loved to see how a British Charles would have affected the ladies of Dunder Mifflin, Kelly in particular.