'The Office': Idris Elba and Steve Carell Improvised a Dance Battle; 'It Just Went Wild'
When Idris Elba was tapped to play Charles Miner in The Office, many of his fans were surprised. At the time, Elba was best known for playing Stringer Bell on The Wire, a drama series that was wildly different from the tone of The Office. However, Elba easily fit into the world of Dunder Mifflin, portraying a rather straight-laced character with some quirkier elements.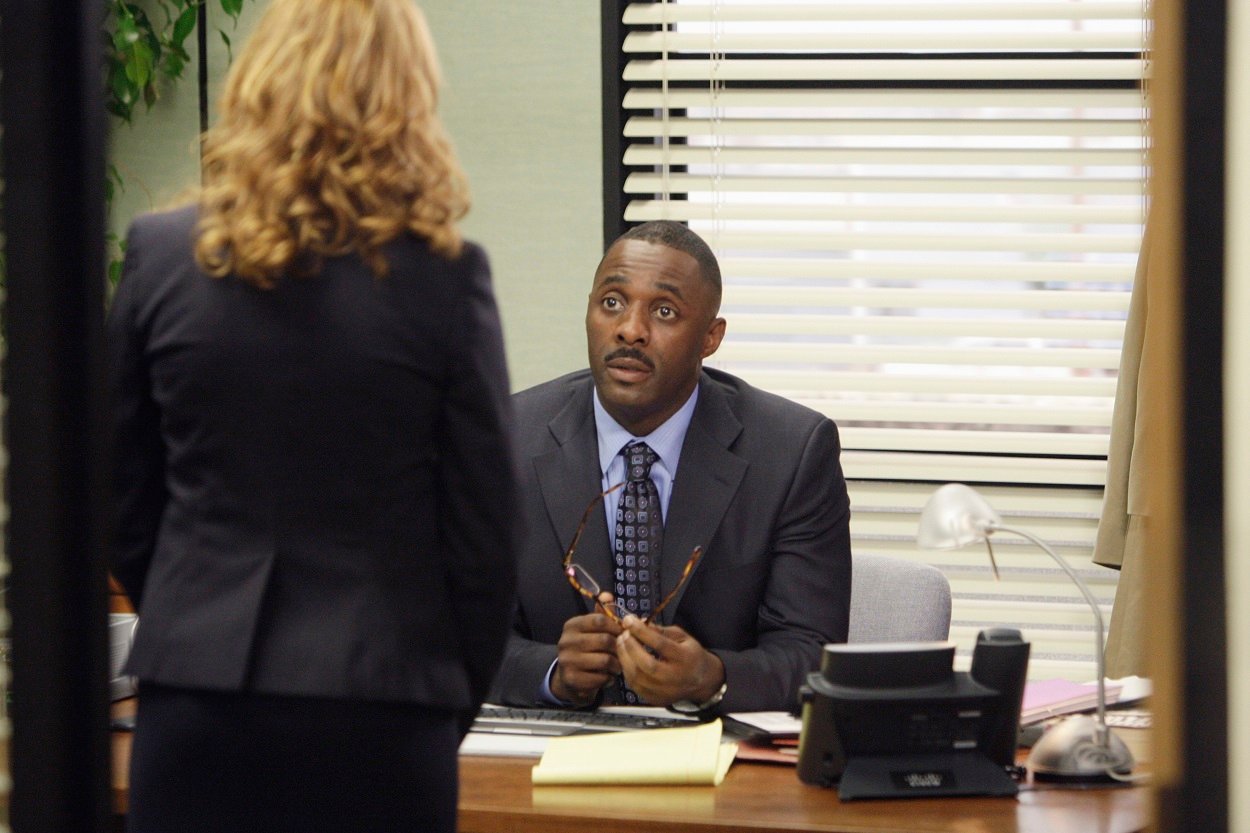 Though Elba's character was no-nonsense, Elba was far more playful on set. The actor even managed to play a hilarious prank on the cast and crew of The Office prior to his arrival. Having worked on drama for so long, the Luther alum was thrilled to have the opportunity to work on his comedic skills. He especially appreciated moments where he was allowed to improvise on set.
Idris Elba was thrilled to join 'The Office' cast
Though The Office is, in fact, a scripted series, the cast always had an opportunity to improv. This is how incredible scenes like Michael kissing Oscar ended up happening. In fact, Greg Daniels, who created The Office, had a rule that the funniest take of a scene always made the cut no matter who came up with it. Furthermore, the cast was usually given a "fun take" where they could improvise as long as they considered the overall story of the scene.
"The great thing about The Office is that they allow you to explore with your character," Elba shared in a 2009 interview with NPR. "So what they'll do is they'll give your scripted version, and then they'll say, OK, so why don't we do one where you just have fun with it? You know, they apply that in the talking-head sections a lot."
Which scene did Elba and Steve Carell improvise?
Elba certainly took the opportunity to improvise and ran with it. One of his most memorable improv scenes was with comedy legend, Steve Carell. Carell, of course, played the infamous Michael Scott. Fans of The Office may recall the scene where Michael mimics everything Charles is saying after Charles overrules Michael's authority. The hilarious scene was actually improvised.
"Steve and I did this one scene where, basically, he loses it for a second and starts to repeat everything I say just to try and embarrass my character in front of the rest of the team," Elba recalled of The Office scene. "And so, you know, I say, what? He says, what? I said, how old are you? How old are you? You know, and then that scene we ended up improvising. So my character was like oh, really, you want to improvise me? Okay, repeat after me. I want to get fired. I want – no, I don't want to get fired. It was so funny. We were just going back and forth."
'The Office' alum recalled a hilarious dance battle
Things only escalated when Elba decided to inject a dance battle into the battle of superiority. "And then I ended up doing, like – just doing some body-popping, and he started body-popping, too. And it just went wild," The Office alum recalled. Clearly, the body-popping battle didn't make the final cut, but we're sure it was downright hysterical to film. We can only hope that if the footage still exists it will one day be released to the world.