Here's How 'The Office' Influenced 'M3GAN'
M3GAN is a new horror-comedy that follows a creepy AI doll on a murder spree. Along with scares, the movie delivers moments of dry humor. And according to director Gerard Johnstone, that's because it was partly influenced by The Office. 
'M3GAN' features a terrifying AI robot 
M3GAN tells the story of Gemma (Allison Williams), a roboticist that works at a tech toy company. Her boss, David (Ronny Chieng), pressures her to find cheaper ways to manufacture their products. But Gemma is working on a bigger project — developing an AI robot called M3GAN that looks like a little girl and protects the user it pairs with.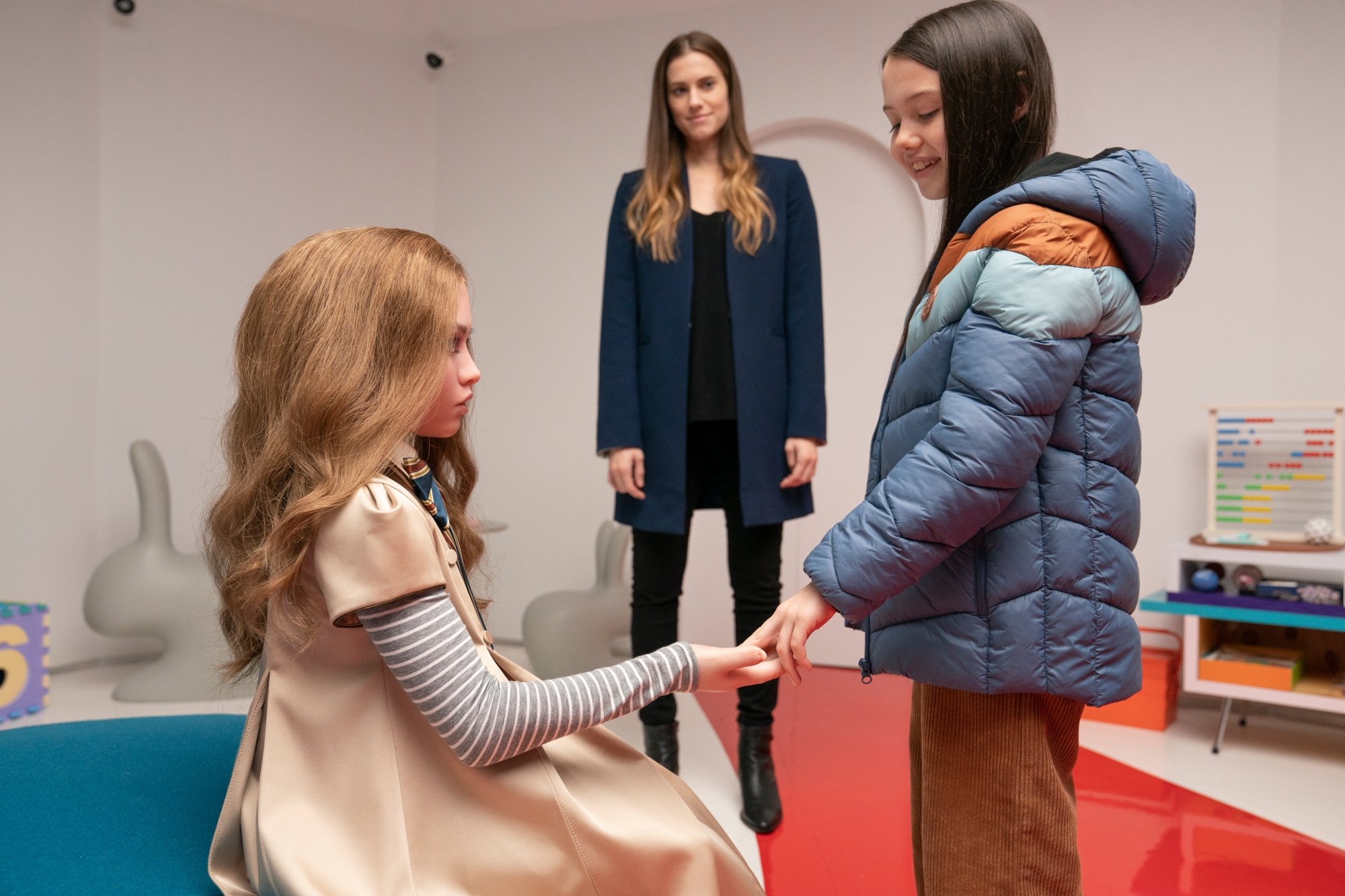 When Gemma's niece, Cady (Violet McGraw), loses her parents in a car accident, Gemma takes her in. After struggling to juggle time as a newly single parent, Gemma decides to pair M3GAN with Cady. 
But M3GAN takes her initiative to protect Cady much further than Gemma expects. The robot becomes hostile toward anyone who comes between her and Cady and even kills those she thinks are a threat. 
The Blumhouse film comes from Johnstone and writers Akela Cooper and James Wan. It stars Williams, McGraw, Jenna Davis, and Chieng. 
How 'The Office' influenced 'M3GAN' 
M3GAN is intense and scary, but it also features moments of humor. And as the director recently explained, some of those laughs were influenced by Ricky Gervais' hit comedy, The Office. 
"I would say I was heavily influenced by the British The Office," Johnstone told Dead Meat. "When I was starting to make television, just coming out of film school, that show was on and was just hugely influential I think on my generation. And so, that was definitely an influence."
Johnstone noted that he also appreciates more serious projects, especially by filmmakers like David Fincher and Danny Villanueva. But he admitted that there's just something about comedy that always draws him in. 
"I also watch Happy Gilmore when it's on, and I just love to laugh," Johnstone said. "Groundhog Day is one of my favorite films. So I've occasionally made things that are a little bit more camp."
'M3GAN' director Gerard Johnstone reveals how he balances comedy with horror 
Balancing comedy and horror isn't always easy. But as Johnstone explained to Slash Film, when making M3GAN, he just tried to create scenes he would enjoy. 
"It really comes down to what you yourself would like," the filmmaker said. "I think a long time ago, I realized that this process of making things works so much better if you, yourself, are the audience. So it just comes down to what I would like to see in the movie." 
"Sometimes I just want to let loose and have some fun and do something that's really bonkers, like have [M3GAN] dance down a corridor to whatever soundtrack's playing," Johnstone added. "And in those moments, if I'm genuinely excited and I can just feel myself judging a scene or an idea, I just have to follow that instinct. And so it really is kind of a gut thing."