'The Office': Jan's Boob Job Was Inspired By the Women On the Show And Their Natural Breasts
The Office has many romantic relationships throughout the show. The fan-favorite being between Jim Halpert, a salesman, and Pam Beesly, the receptionist. However, there are many dysfunctional relationships throughout the show.
One of the funniest is between Michael Scott, the manager of the Scranton branch, and Jan Levinson Gould, his boss. At one point on The Office, Jan shows up after having a boob job. In an oral history written by Rolling Stone on one of the show's best episodes, Melora Hardin, the actress who portrays Jan, discussed the inspiration behind Jan's boob job.
What is 'The Office' about?
RELATED: 'The Office': Amy Poehler Almost Played the Most-Hated Character on the Series
The Office originally aired on NBC in 2005 and ran until 2013 for nine seasons. It was an American adaptation of a successful British that has the same name.
The American version was created and produced by Greg Daniels, and most fans of the British show were at first skeptical. Both shows follow the everyday lives and antics of office workers.
In the American adaptation, the workers are employed by a mid-level paper company named Dunder Mifflin. Most of the shenanigans are caused by Michael Scott, who likes to be involved in his employee's lives and would rather goof around than do any real work. While the show struggled in the beginning, it is now loved by many.
Who is Jan Levinson Gould on 'The Office'?
When viewers first meet Jan Levinson Gould, she is Vice President of Northeast Sales of Dunder Mifflin, and therefore, Michael's boss. She is always dealing with his antics and does her best to keep him in line.
Michael initially describes Jan as so cold and that you could mistake her for a dead person. After a successful night of helping Michael have a successful business meeting at Chili's, Jan and Michael kiss, and their romantic relationship slowly starts to build from here.
In the oral history, John Krasinski said Hardin made a great comedy duo with Steve Carell. Jan was such an ambitious person and powerful, as well as sexually aggressive, throughout the entire show. She was a serious person and the complete opposite of Michael, which added to the show's cringe comedy.
Hardin has said that Jan is most likely this way because she has had to fight through the ranks of a masculine world and put her femininity to the side. As the show progressed, Jan became more developed as a character and started having her own jokes.
However, she becomes more unhinged and erratic, especially after being fired from her job at Dunder Mifflin and moving in with Michael.
Jan's boob job story arch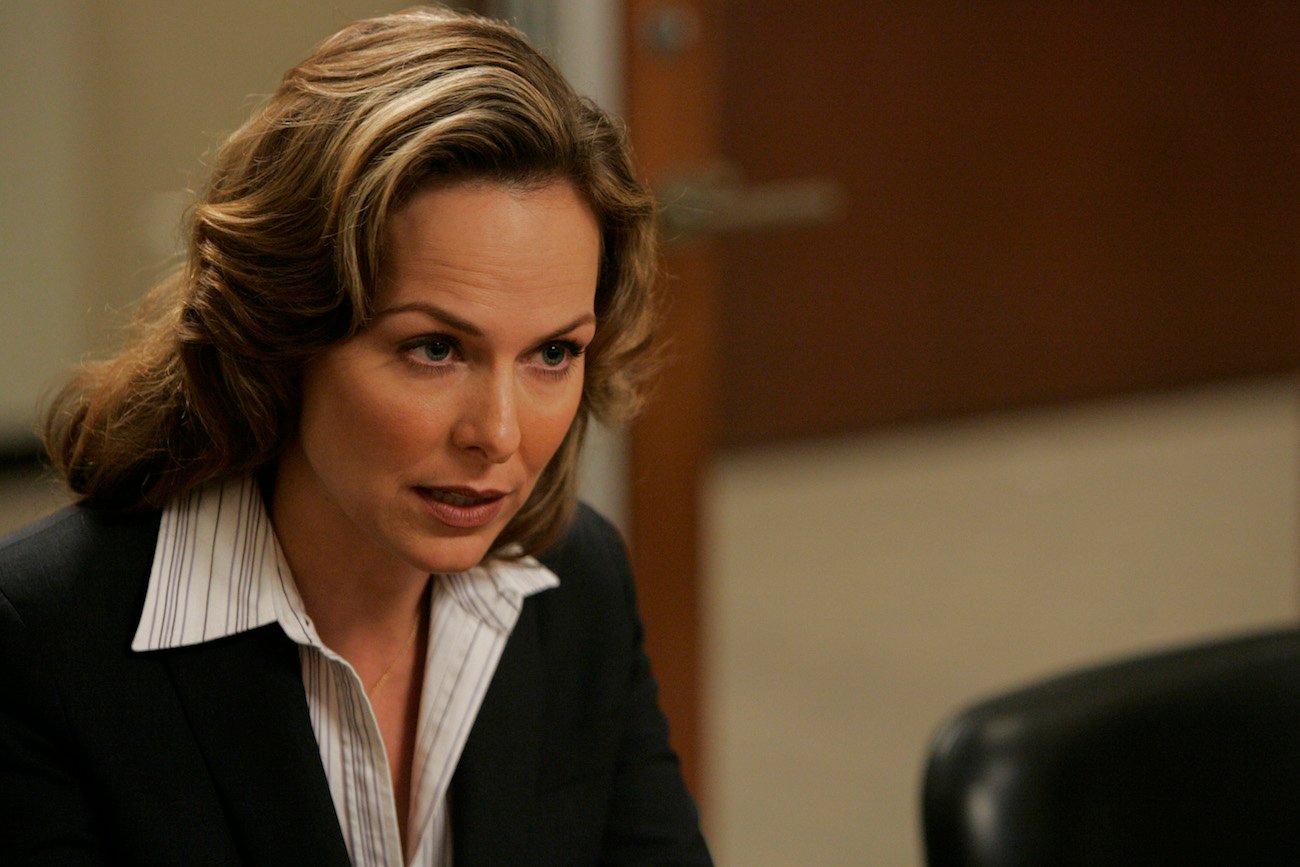 Michael breaks up with Jan towards the end of season three. However, in the season three finale, Jan returns with a new boob job that prompts Michael to get back together with her, which was her plan.
Hardin explained the inspiration behind Jan boob job. She said she was with the rest of the cast and Greg Daniels at a network upfront, which is when the advertisers preview upcoming shows. Hardin turned to Daniels and told him: "It's funny, I'm looking around at the females in our cast, and I'm thinking nobody in our cast has a boob job."
She then clarified that it's just what she thought and was not a hundred percent sure about anyone not having a boob job. This comment was like a light bulb going on for Daniels, though.
So, he was the one that officially decided Jan need to have a boob job as a way to win Michael back. Although Jan viewed Michael as an idiot, Michael represented a possible future for her. For a while, she was desperate to hold on to it.