'The Office': Jenna Fischer Said She Always Lost Roles to This 'Buffy the Vampire Slayer' Actor
Before Jenna Fischer landed the role of Pam on The Office, she was going to auditions and hoping for a big break. She found that she lost many roles to one of the stars of Buffy the Vampire Slayer and almost quit acting as a result.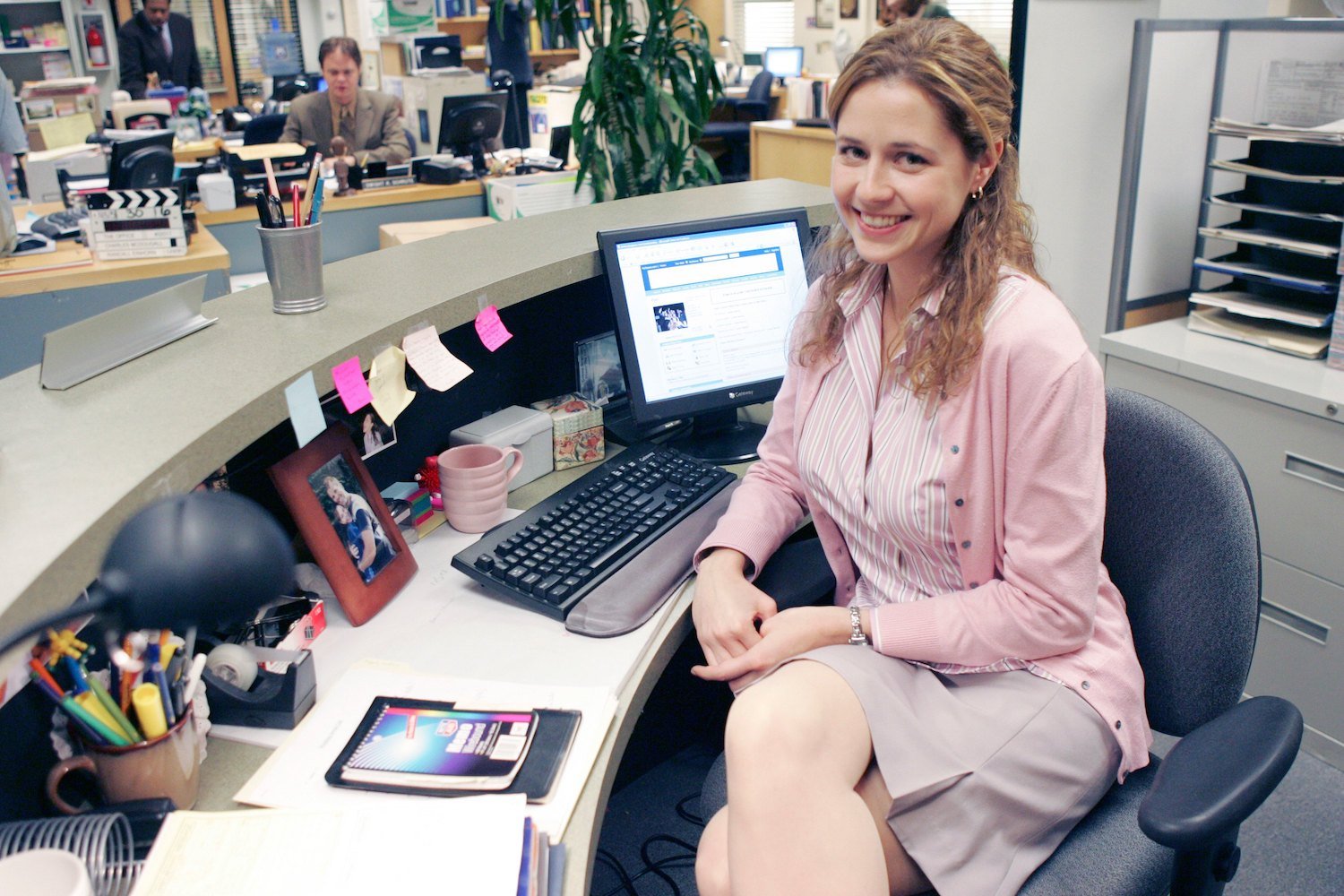 Jenna Fischer lost a lot of roles to Alyson Hannigan
Fischer has explained in the past how she went to many auditions before she got the role of Pam on The Office and was largely unsuccessful with booking projects.
"I had been knocking around Los Angeles for years going to various auditions," Fischer shared during a 2013 interview on The Jeff Probst Show (via People). "I would do eight auditions for a new television show and then at the very end they would offer the role to Alyson Hannigan."
"She was my biggest competition," she added. "I would get to the final audition and I'd go, 'I know I've got this one.' And then she'd walk in the door and I'd go, 'Nope.'"
'The Office' had a rule when casting that helped Jenna Fischer land Pam
Fischer was ready to quit but her manager and acting coach persuaded her to continue trying and not give up her dream. During the Feb. 16 episode of The Office Deep Dive With Brian Baumgartner, Fischer explained, "And that was the year that I got the audition for Pam on The Office."
She said she believed that losing all of those gigs to Hannigan helped her win The Office role because the show really didn't want known actors when they were casting.
"That little caveat in the casting call that said 'unknown actors only,' that was why this was my big break," Fischer told Baumgartner.
"And this was also why I'd been so frustrated and wanted to give up because I would go through these long audition processes for television shows and I would get as far as the on camera test part and then, they would give it to Alyson Hannigan," she continued.
"Alyson Hannigan got like three parts that I was up for. I could not break through Alyson Hannigan," Fischer added.
Being "unknown," she said, turned out to be her "gift."
"I was this unknown actor and I had absolutely nothing to offer," Fischer explained. "I had no name recognition so I couldn't get these big lead parts until The Office when, finally, the thing that had been working against me was my gift — which was that I was unknown."
Jenna Fischer auditioned for Jennifer Garner's 'Alias' role
During the Sept. 2, 2020 episode of the Office Ladies podcast, Fischer revealed that she auditioned for the role of Sydney Bristow on Alias but lost the role to Jennifer Garner.
"You know, I auditioned for the role of Sidney Bristow on Alias and I got really far," she explained.
Fischer was told she wasn't "hot enough" for the role, however.
"So I went in and I read for the role and my scene that I had to audition with was this really emotional, dramatic scene where I'm crying … I think, like about my mother," the actor explained.
"And it was super intense," she continued. "And the feedback that my agent got was like, 'Jenna blew us away. We absolutely loved it. Her scene was, she just did a great job. We're gonna pass on her because we just, unfortunately, don't think she's hot enough.'"
"That was my feedback," she added.