'The Office': Jenna Fischer Said This 'Big Storyline' for Jim and Pam's Relationship Was Scrapped
Jenna Fischer said there was a big storyline planned for Jim and Pam on The Office but the idea had to be scrapped. The writers strike caused their idea for Jim and Pam's relationship to change course slightly, with Fischer explaining the couple were originally going to move in together.
The Office writers changed course a little bit for Jim and Pam's relationship, as Jenna Fischer revealed that the fan-favorite couple was supposed to move in together before they got engaged. The idea was scrapped, however, due to the writers strike.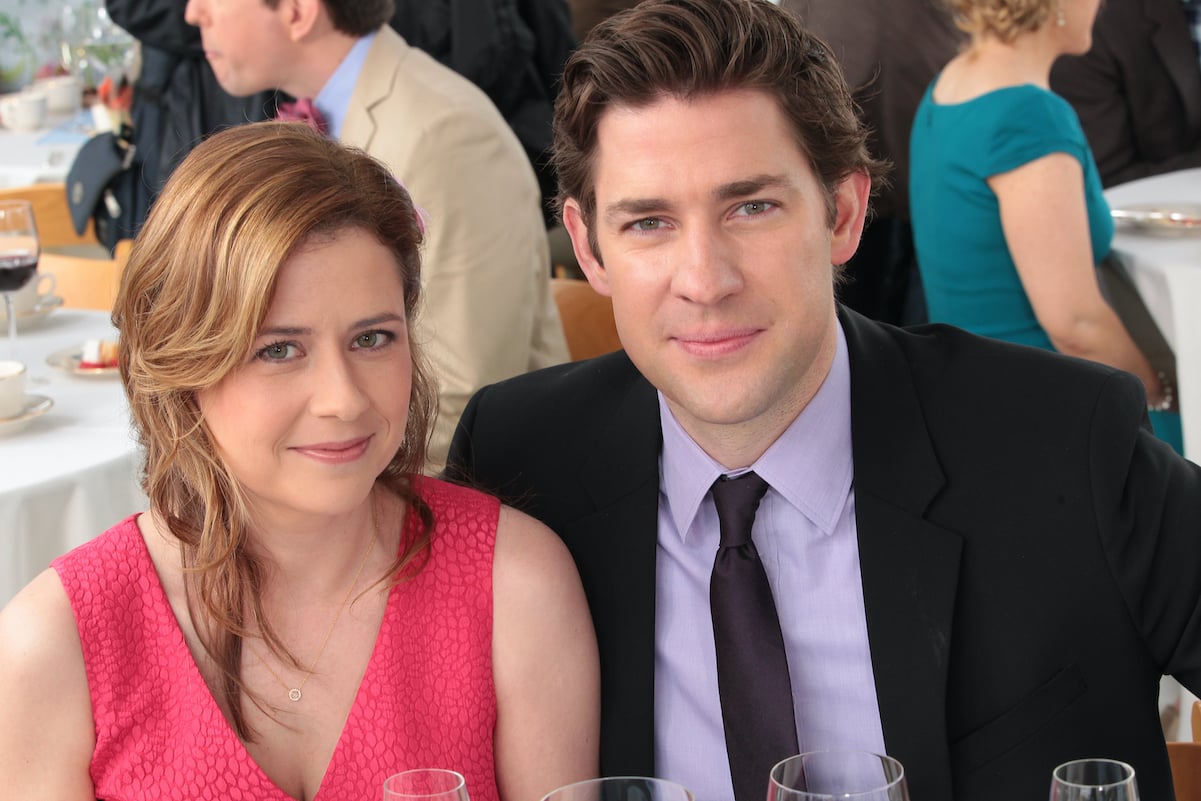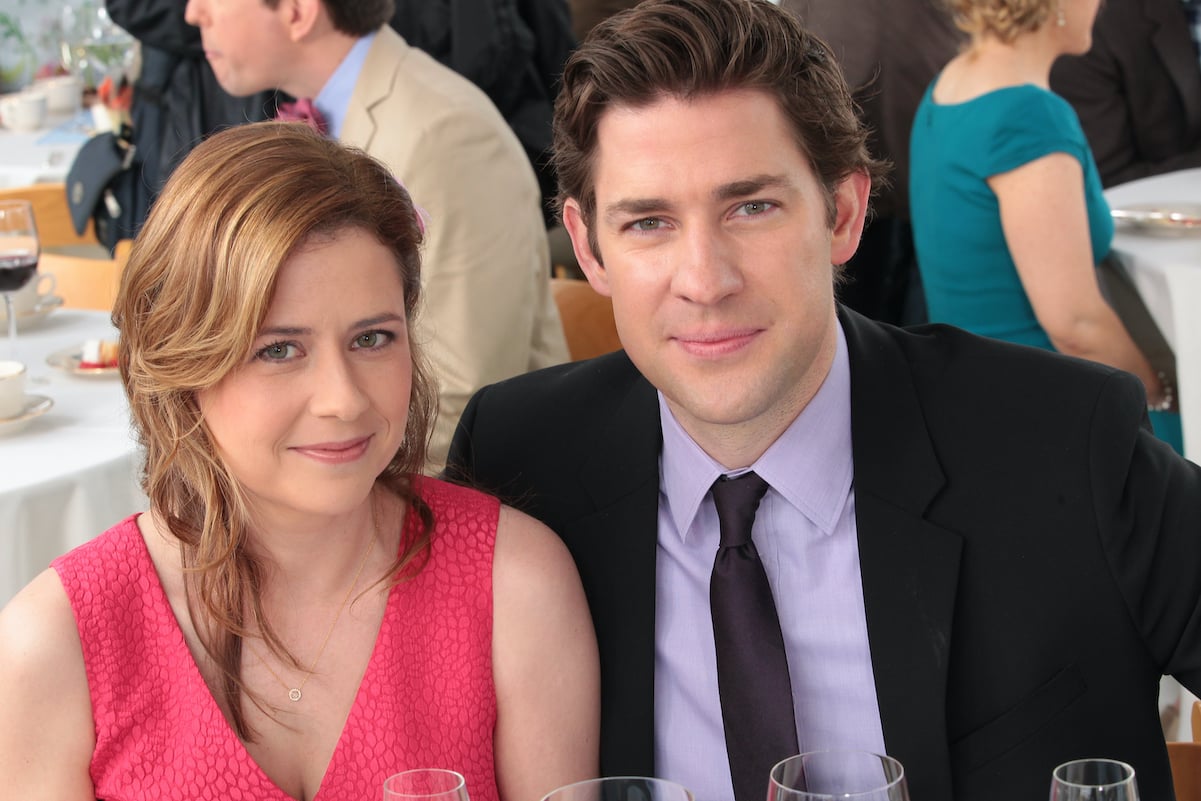 'The Office' writers had another storyline for Jim and Pam
During the March 31 episode of the Office Ladies podcast, Fischer and Angela Kinsey discussed the "Chair Model" episode, which has a scene where Jim and Pam joke about getting engaged. The two have a playful exchange when Pam says she wants to get engaged before moving in with a boyfriend and Jim reveals that he has an engagement ring.
Fischer shared that there was supposed to be a slightly different trajectory during Jim and Pam's relationship but the idea had to be changed up a bit.
While discussing the moment where Jim jokingly gets down on one knee and Pam, for a second, thinks he's going to propose, Fischer shed a little light on how the two were initially supposed to move in together.
"We talked about how season four was interrupted by the writers strike," she explained. "The writers originally had this very, very big storyline for Jim and Pam that I think involved them moving in together, if I'm correct."
She continued, "And instead, because we lost a bunch of episodes, they were like, you know what, we should skip that and they should just get engaged. Or we should just skip to the part where we're thinking they might get engaged any minute."
"And so that was where this part of the story came from," she added.
'The Office' writers planted the seed for Jim and Pam's engagement
Kinsey said she liked the way the Jim and Pam relationship evolved. "I like that Pam still had her own place," she explained. "I like all of that storyline for her because you sort of feel like Pam lived with Roy for a long time and then she finally carved out her own space in the world."
"And I really liked that choice," Kinsey added.
Of course, the engagement takes some time, as Fischer gave a "spoiler alert" that Pam goes to art school. "We're going to frustrate you. This proposal is going to take a little while, but we're planting the seeds."
Kinsey agreed, saying, "They have to pull you guys apart to put you back together. It makes me crazy."
Jenna Fischer got to pick out Pam's engagement ring
When the Office Ladies hosts discussed Jim pulling out the engagement ring during a talking head interview and telling the camera that he "got it a week after we started dating," they answered a fan question about the ring.
Is it the same ring Jim uses to propose to Pam?
"I think it is," Fischer said. "I remember [prop master] Phil Shea coming up to me and presenting me with a tray of rings and he and I had a very long conversation about what kind of ring would Jim buy Pam?"
"Like, Jim's going to hit it out of the park for Pam," she continued.
"And so Phil was like, what would make Pam's heart sing? And I remember picking that ring. So, yeah, I think it is that ring," Fischer added.