'The Office': Jenna Fischer Has Brilliant Advice for Aspiring Actors
Before Jenna Fischer became one-half of one of the greatest TV couples of all time, she was just another struggling actor. Fortunately, Fischer developed a connection with casting director, Allison Jones, which helped her to land the role of Pam Beesly on The Office. Despite the fact that the hit comedy went off the air years ago, the series is more popular than ever before and Fischer is still getting recognized. But what advice does she have for aspiring actors?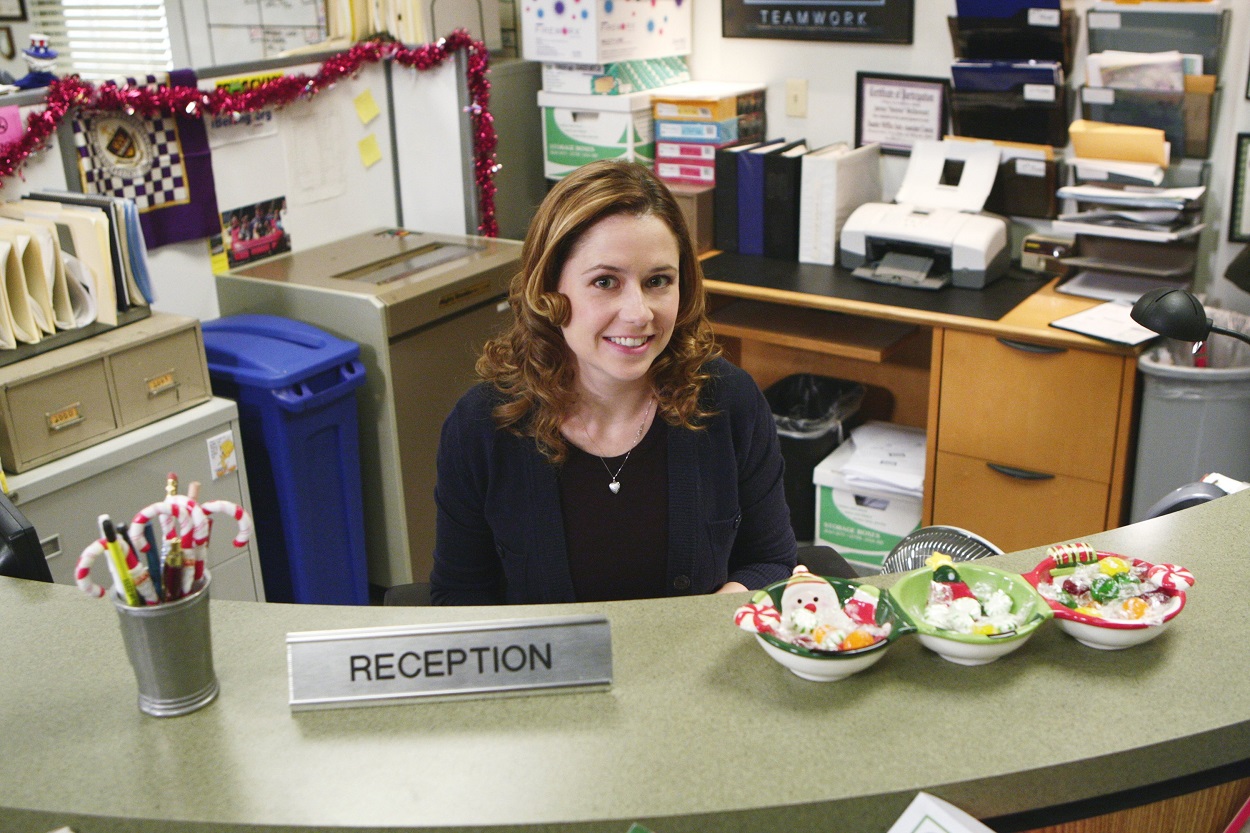 Since The Office wrapped, Fischer has continued to act in TV and films. However, she also added a few other skills to her resume as well. Fischer currently co-hosts an Office-themed podcast with her best friend and former castmate, Angela Kinsey. Fischer also became a published author and wrote a book to help actors who are just starting out in the business find their footing.
'The Office' star Jenna Fischer gives aspiring actors some advice
But just what important wisdom does Fischer have for those looking to make a name for themselves in the entertainment industry? In a 2017 interview with The Hollywood Reporter, The Office alum revealed two of her biggest pieces of advice for aspiring actors. The first of which is more practical and encouraes thespians to take care of themselves financially
"My first piece of advice: try to start your acting career debt-free or with very little debt Then, don't spend your paycheck," Fischer shared. "Save as much as you can. I talk about the stressful moments where I had to decide between a low-paying acting job to further my career or a better-paying temp job to pay off my credit card debt or get new headshots that I really needed. It was definitely, definitely stressful."
Fischer wants more actors to just be themselves
Fischer also gave actors advice that seems intuitive but is easily forgotten. The Office star went out of her way to remind actors that they needed to be themselves. Since every actor is a unique person, their performance will always be innately different than everyone else's Furthermore, Fischer added that an actor didn't need to be anyone other than themselves.
"You are enough," The Office alum stated. "How you are is enough. You don't need to pretend to be someone else. You don't need to lose weight or gain weight or dress a certain way or be a certain way because the most interesting people to watch are the people who are being like a fully expressed authentic version of themselves and you create a niche and then you fill it. That is really my advice: don't go into an agent's office thinking you have to be what they want you to be. The more self-realized you can be, I think the more expressive you can be in bringing that self to the character you are being asked to play and the more layered the character will become."
It's great that Fischer is able to give such candid advice to those who look up to her and admire her career. Though her advice may seem simple, it has the potential to be life-changing for those who take it seriously and put in the time and effort.