'The Office': Jenna Fischer Said This 'Was 1 of My Favorite Scenes to Shoot of All Time'
Jenna Fischer shared one of her favorite scenes to shoot for 'The Office' involved Pam's pregnancy. Fischer shared the moment that everyone in the scene broke because of Steve Carell.
Jenna Fischer has a lot of fond memories from her time on The Office, but the actor said there was one scene that really stood out. Fischer shared why one small moment in a season 6 episode "was one of my favorite scenes to shoot of all time."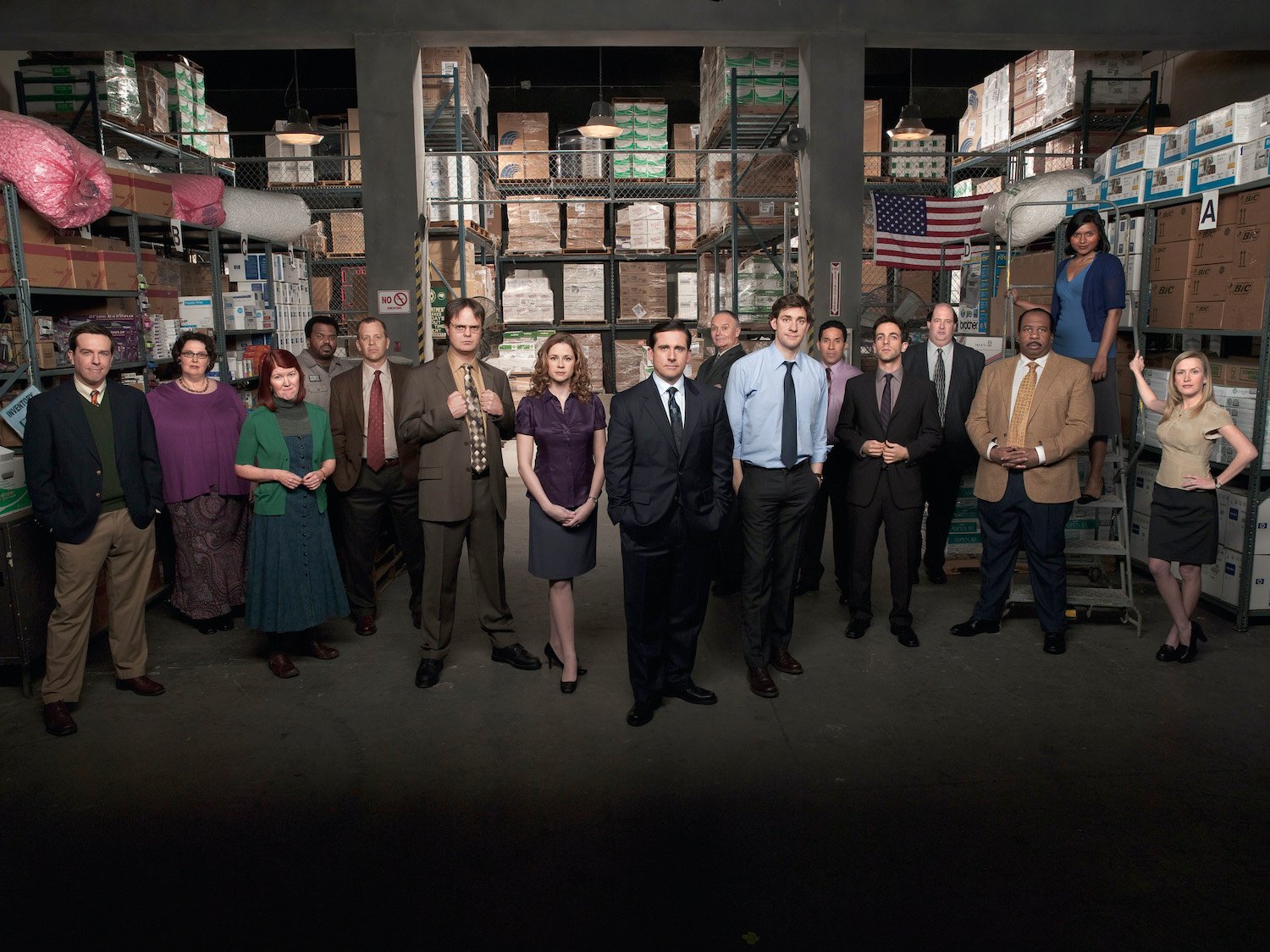 'The Office' episode featured Pam in labor
During the June 1 episode of the Office Ladies podcast, Fischer and Angela Kinsey discussed The Office Season 6 episode "The Delivery." The episode features a big moment for Jim and Pam — they welcome their first child.
Pam is trying to delay having to go to the hospital but eventually, her contractions are so close together she has to get there fast. She admits she's scared to give birth and gets a little pep talk from Jim, Michael, and Kevin.
The trio gather around her as Jim attempts to calm his wife, with Michael and Kevin hilariously echoing the supportive husband's words.
Jenna Fischer recalled one of her favorite scenes to shoot on 'The Office'
Kinsey said she loved the break room scene. "Pam is determined to have her ultra feast with Kevin and Jim is like, 'No, it's time to go to the hospital.' Michael's like, 'It's time to go to the hospital.' And Pam just loses it and is like, 'I'm not going! I'm not going.' And then she finally admits she's scared to go," the actor said. "And then all the men in the room put their hands on her belly and give her a pep talk."
Fischer shared, "This was one of my favorite scenes to shoot of all time on The Office. I think my favorite thing is that Kevin is there. It made it even funnier. He is the straight man in the scene."
Kinsey wondered how they didn't break during the scene. "I also don't know how you kept a straight face," she said. "Because when they all put their hands on Pam's pregger belly and they were like, 'You got this,' they were being so sincere, but they were all touching her belly."
Jenna Fischer explained the hilarious moment in 'The Office' scene that made them all break
Having everyone's hands on her belly wasn't the most challenging moment for the actors, it turns out. "Believe it or not, that is not the moment that made us break," Fischer said. "We were able to get through that, even though I do want to read the script note for that moment."
She continued, "The script note for the scene is, 'Michael gets down on one knee. He speaks very quietly and weirdly breathy.' So that bit of them all touching my belly, that was an idea we came up with in the moment. It was originally going to be just one of those Pam to Michael moments."
Fischer explained, "But the moment we couldn't get through is when Jim is freaking out and Michael kind of pins him up against the door and says, 'Hold it together!' Every time Steve did that line a little bit more like [unintelligible] … like he did a weird take on it."
They played the bloopers from the scene to illustrate how Steve Carell said the line that left them cracking up.
"Do you hear it?" Fischer asked after they played the clip. "It was so funny." 
When Kinsey pointed out the "chaos" of the scene, Fischer said, "Oh, we had so much fun doing that scene. I don't even think we wanted it to end. They probably have so much footage from it because we were so milking it."