'The Office': Jenna Fischer Said This Hilarious Michael and Dwight Moment Was '1 of My Favorite Scenes' from Season 2
Jenna Fischer has a lot of favorite moments from her time on The Office, but she noted one Michael and Dwight scene that was a favorite "from the entire second season." Fischer shared why the hilarious scene ranked so high for her, revealing that it was challenging for her and John Krasinski to get through.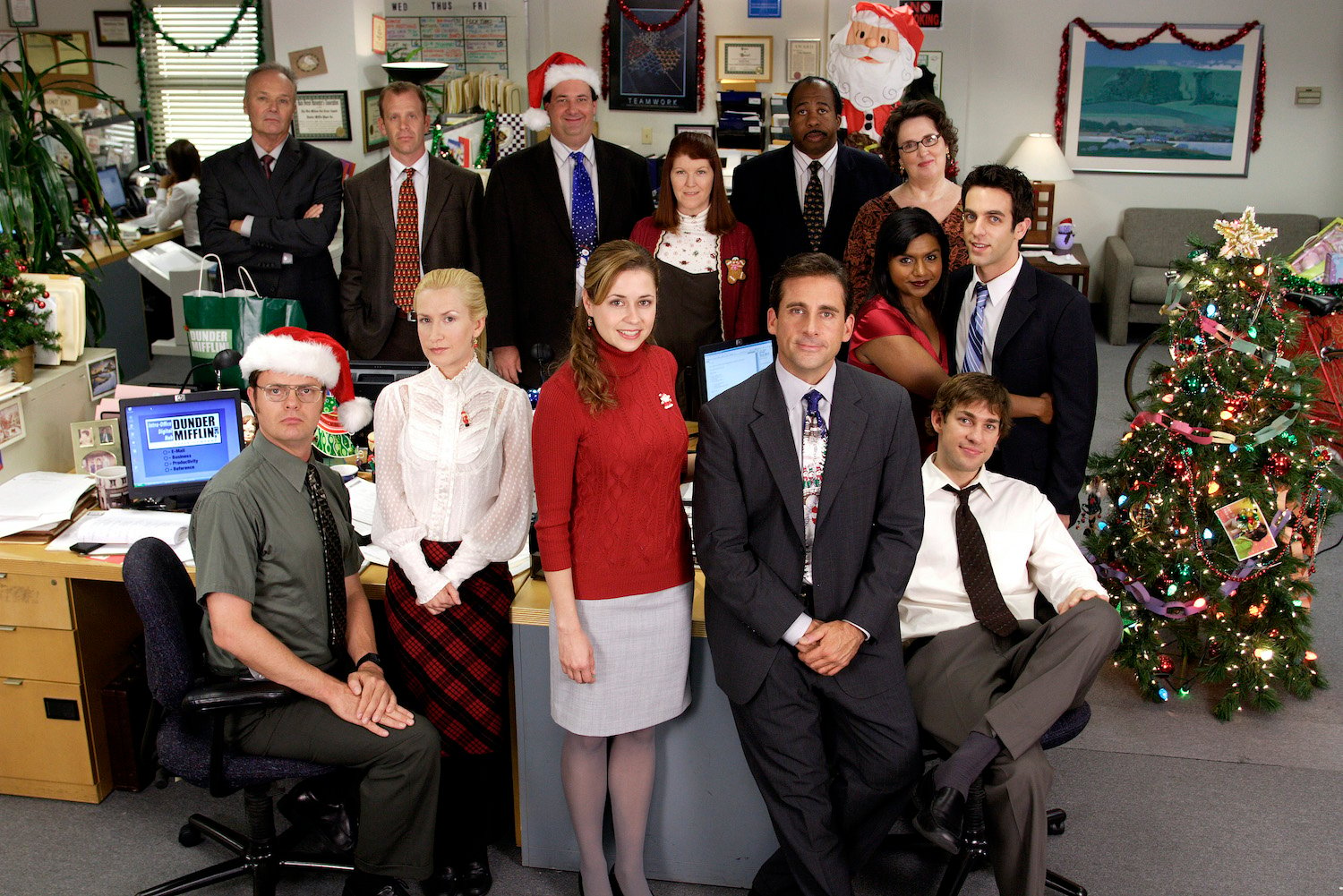 Jenna Fischer said 1 Michael and Dwight moment is her favorite 'The Office' scene from season 2
During a January 2020 Office Ladies podcast episode, Fischer and Angela Kinsey took fans behind-the-scenes of The Office Season 2 episode "The Fight." In the episode, Dwight is bragging about how tough he is and Michael challenges him to fight at Dwight's dojo.
Fischer explained how one kitchen scene between the two characters, with Jim and Pam standing by, was her favorite. "I have to say, this scene in the kitchen between Michael and Dwight when they face off might be one of my favorite scenes from the entire second season of The Office," she explained.
"In the kitchen, John and I almost started laughing about a million times," she admitted. "And if you notice, if you look at Mindy [Kaling], she is constantly turning her back to the scene and looking into the annex … But seriously, watch Mindy through this because she cannot face the scene. It's amazing."
Kinsey noted that both Fischer and John Krasinski looked like "they were about to lose it."
The scene is packed with funny dialogue, including Michael and Dwight getting expressions completely wrong. Michael misuses "Catch 22" while Dwight says "tit for tit."
"Also, two hits — me punching you and you hitting the floor," Fischer added. "So good. It's just so good."
John Krasinski's 'weak spot' was seen in this episode
Fischer also shed a little light on the moment when Dwight punches Michael in the stomach and how the noise Carell made was a "weak spot" for John Krasinski.
"When Dwight punches Michael in the stomach, he does the double punch and Steve gets hit," Fischer explained. "And he's like, 'Fuuuuu…"
"That was John's weak spot," she shared. "John would laugh so, so hard."
She said that's why Krasinski's reaction isn't seen after Michael gets punched. "If you watch it after he punches Michael in the stomach … you never see John's face," Fischer said. "He couldn't get through that."
"He loved whenever Steve couldn't get a word out," she added.
Even a crew member couldn't stop laughing during this episode of 'The Office'
Fischer also revealed that their director or photography "lost it" during the scene at the dojo.
"When Michael pins down Dwight at the dojo and is winning the fight, our director of photography, Randall Einhorn, who used to work on Survivor" found the moment challenging, according to Fischer. "So I want to say literally nothing surprises this man. He is a total pro. He never broke. He lost it. He lost it."
"He was laughing so hard that he had to take the camera off his shoulder and hold it out with his arm so that it wouldn't shake," she continued. "He had tears streaming down his face."
"It's the hardest I've ever seen him laugh," she added.