'The Office': Jenna Fischer Once Revealed the Very Personal Reason She Understood Pam's Struggle
Jenna Fischer said she could easily tap into the character of Pam Beesly on The Office for this reason.
Jenna Fischer didn't have to dig too deep to tap into her character on The Office. Her real-world experience gave her a unique perspective into Pam Beesly's life that came from a very personal place. Fischer once explained in an interview with Entertainment Weekly, "I sort of was Pam for five years."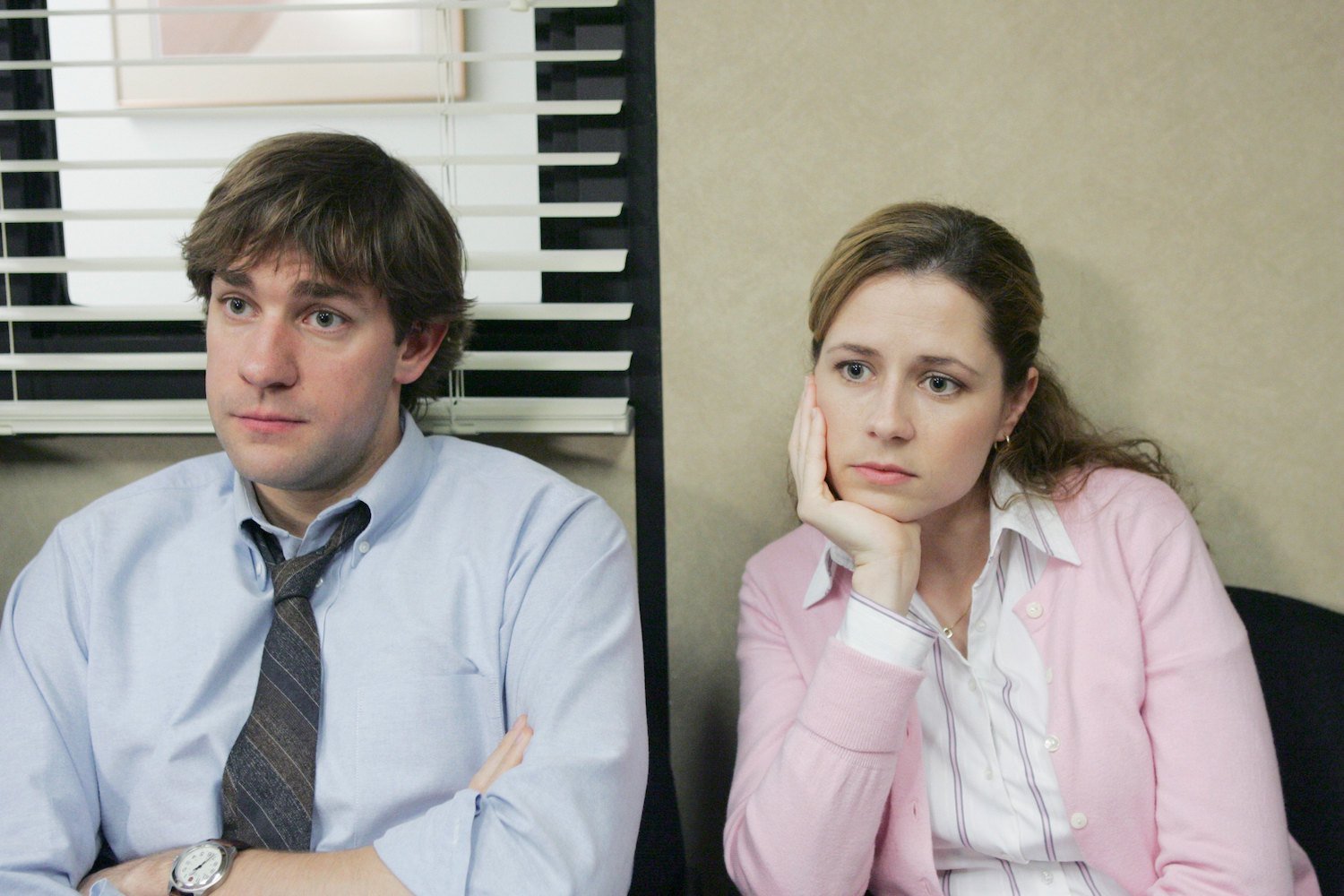 Jenna Fischer knew Pam was a role she was destined to play
When she auditioned for The Office, Fischer felt like the role was hers. During an episode of the An Oral History of The Office podcast, Fischer explained why she believed so strongly that she could play the part.
"I believed with my whole heart that this was the part for me," the actor explained.
She added, "I believed I was the one who should play it … I am literally the only person who should play this part. This is mine."
Jenna Fischer explained why she understood Pam
Part of Pam's experience at Dunder Mifflin was feeling trapped in a job she didn't really want but having aspirations to do more in life. Fischer could relate to that, given that she worked desk jobs while pursuing an acting career.
"I sort of was Pam for five years," the actor explained to EW. While she auditioned and was passed over for acting roles, she worked in office jobs to pay the bills. "I had this whole wardrobe of ill-fitting but comfortable corporate clothes," Fischer noted.
She added, "I know about that deep desire to have a change in your life."
When Fischer heard about auditions for The Office, the casting director advised Fischer to "dare to bore me." The actor did just that and it totally paid off.
"I was thinking, 'I'm going to go in and be boring. I wonder if I'll get the job,'" she recalled.
Producer Greg Daniels found her underwhelming take on the character to be spot-on. "It was like watching a magic trick," he explained. "I really thought I was watching an actual receptionist."
Her co-star, John Krasinski, gave Fischer high praise for her subtle performance on the series, telling EW at the time, "Jenna's so particular and specific."
"There's so much going on in her eyes and her movements," he added. "She knows how to harness Pam in a nondepressing way." 
Jenna Fischer and John Krasinski had amazing chemistry
Fischer and Krasinski found they had instant chemistry when they auditioned together and their portrayal of Pam and Jim won over fans during the show's nine seasons.
"People ask a lot about chemistry. What is chemistry?," Fischer noted during the podcast. "Chemistry means that there was no other person who made me feel more like Pam than John Krasinski when he was being Jim, there was something completely effortless about being Pam when I was around him."
She added, "And not only did I think he was the best Jim, I thought I can do the best job as Pam, if he's Jim."