'The Office': Jenna Fischer Called This Pam Scene 1 of Her 'Worst Acting Moments on the Show'
The cast of The Office mainly focus on comedy, but there are touching moments too that have allowed some of the show's stars to flex their dramatic acting skills. Jenna Fischer, who played Pam, has nailed some tough scenes but there's one moment she said is one of her "worst acting moments."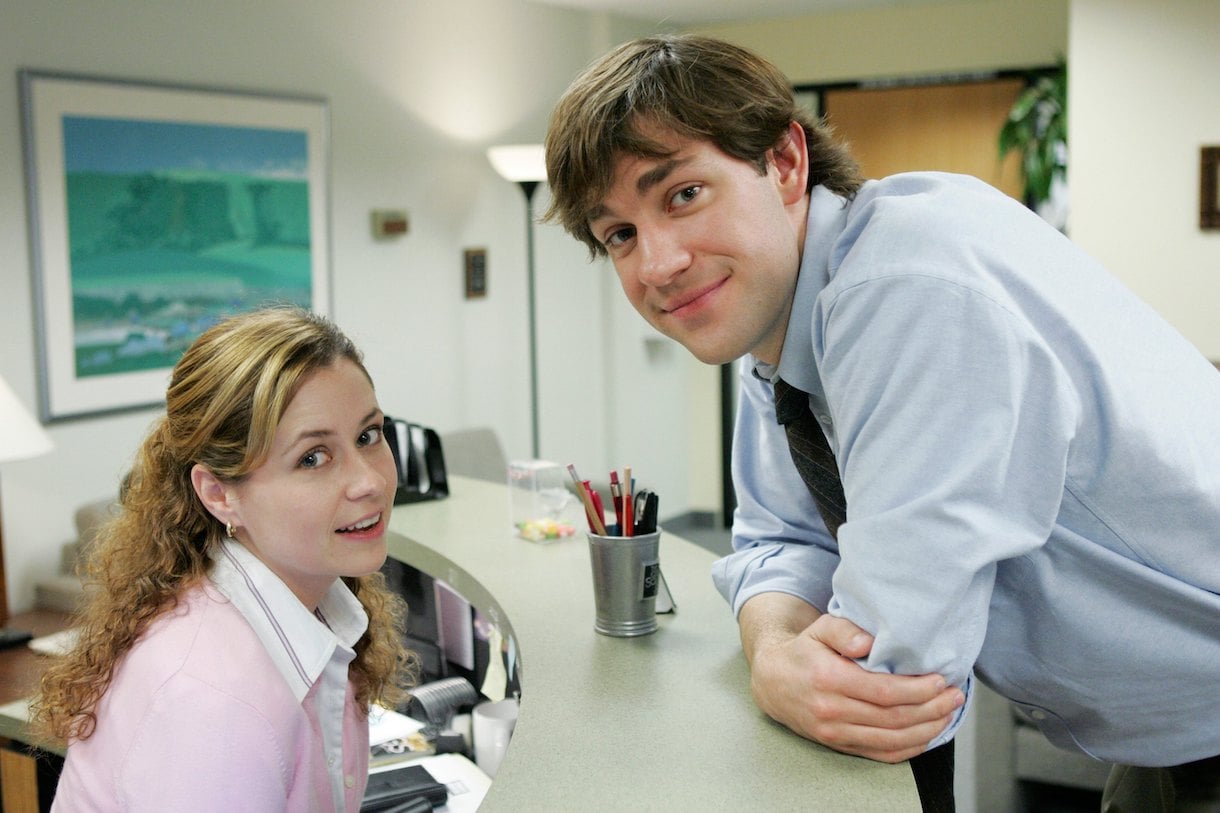 'The Office' 'Fun Run' episode featured a Jim and Pam misdirect
Fischer could dig deep for Pam and deliver emotional performances as well as nail the comedic elements of her character. There was one moment, however, where Fischer thinks she might not have gotten it quite right. Thankfully, it's a small moment where she's seen in a car, so it won't stand out as an acting fail to anyone but her.
During a December 2020 episode of the Office Ladies podcast, Fischer and her co-host Angela Kinsey discussed the season 4 episode "Fun Run" in greater detail, including one small scene where Fischer claimed her acting underdelivered.
In the scene, Pam leaves the office and gets in her car and the documentary camera crew follows her. She pulls over and picks up Jim away from the office because they don't want anyone to know that they're dating.
"I pull over and then [writer/director] Greg [Daniels] wanted to kind of further the misdirect," Fischer said of the scene. "So he directed me to put my head down on the steering wheel, like maybe Pam pulled off the side of the road because she was just having kind of an emotional moment and maybe you'd find out what that was or why that was, that she was sad or something like that."
"But of course, what happens is Jim comes over, he gets in the car, they share a kiss, and then they drive away," she added.
Kinsey didn't quite view it as Pam potentially having an emotional moment, however. "I will say this, the way you slumped on the steering wheel, I did not think you were overcome with emotion," she explained. "I thought you were awkwardly trying to hide."
Jenna Fischer thinks this is 1 of her 'worst acting moments' on 'The Office'
Fischer thought she could have done better in the scene. "I'm going to say when I watched that back, it's one of my worst acting moments on the show," she explained. "The idea was that I was sort of like, 'Oh, what a day.' I needed to pull over because, 'Oh, what a day this has been.' I need a moment to collect myself."
"I mean, it didn't work. I don't think it worked," Fischer noted. "You thought I was trying to hide behind my steering wheel."
Kinsey explained her perspective. "I thought it worked because I thought Pam was trying to possibly cover her face from any one of her co-workers who might be leaving since she didn't pull very far away from the building."
Fischer didn't beat herself up too much over the lackluster acting, however. "It was strange. It was strange. But there you go," she said.