'The Office': Jenna Fischer Said She Picked Out Jim's Engagement Ring for Pam
Jenna Fischer played a huge role in her character Pam's engagement - she picked out the ring that Jim would present to Pam when he proposed. Fischer explains how she picked the perfect ring for Pam and the moment when Jim tricked Pam into thinking he was proposing.
Jim Halpert carried an engagement ring around with him for a while before he proposed to Pam Beesly on The Office. Jenna Fischer had a huge say in the ring that Jim presented to Pam, getting to personally pick out the one that would be the perfect fit for her character.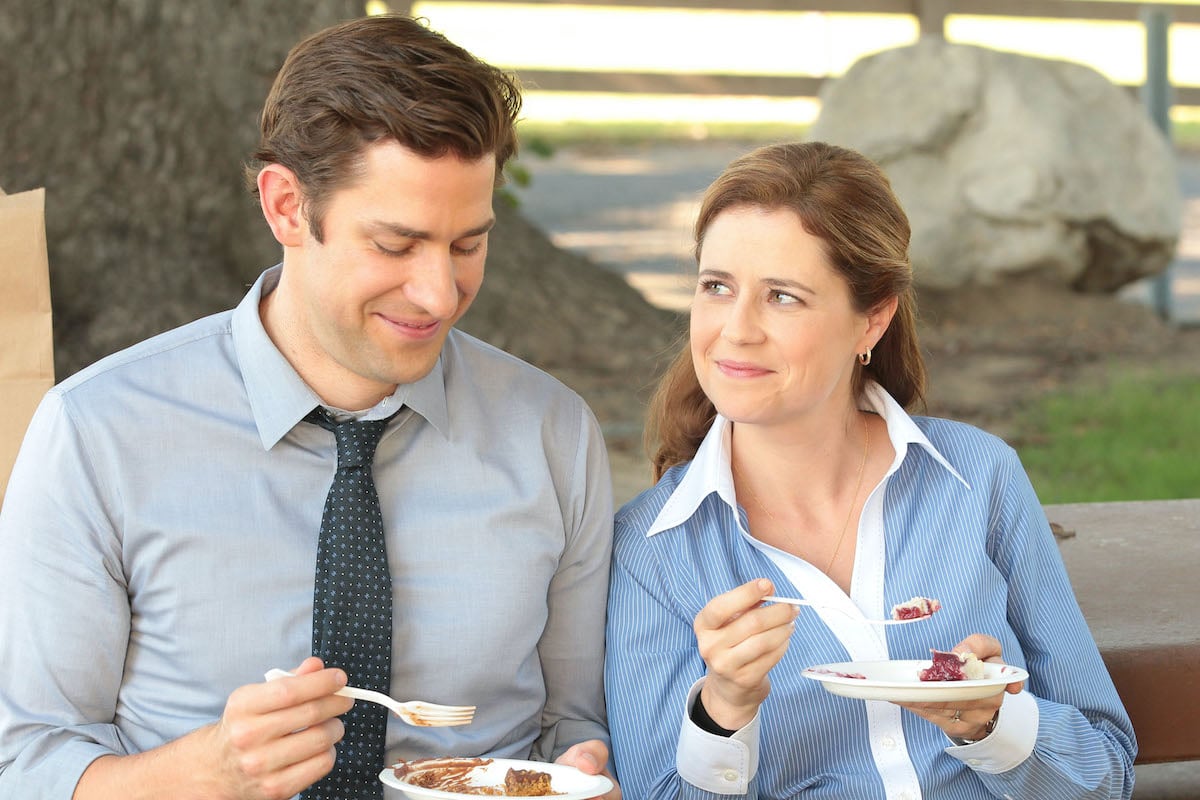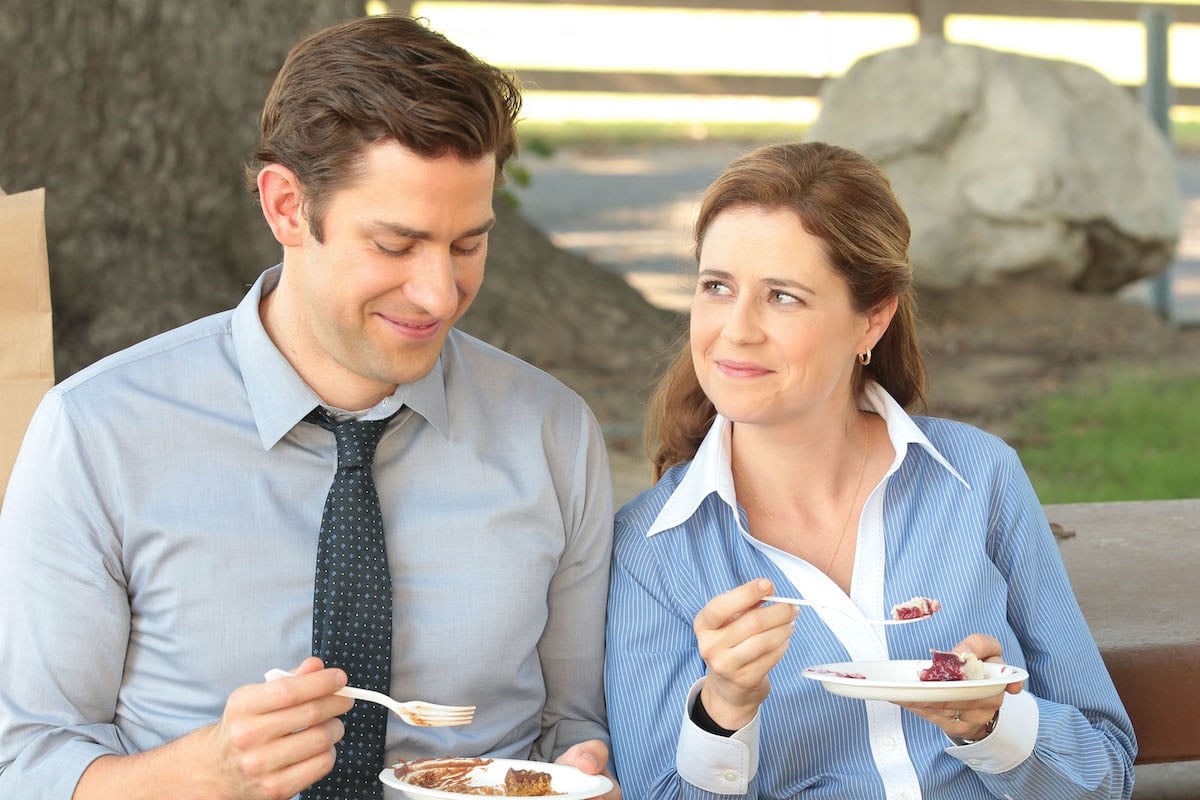 Jim and Pam joked about getting engaged
During the March 31 episode of the Office Ladies podcast, Fischer and Angela Kinsey discussed the "Chair Model" episode, in which fans find out that Jim got an engagement ring for Pam a week after they started dating.
This first glimpse at the ring comes after the two have a playful exchange about getting engaged. When Pam sets Michael up with her landlady, Jim jokes, "You just got yourself kicked out of your apartment."
When he asks where she'll move, Pam says, "Maybe I'll just move in with my boyfriend."
Jim seems up for the idea but Pam pulls back, telling him, "I'm not gonna move in with anyone unless I'm engaged."
He assures her a proposal is coming and she continues to joke with him about it. Jim, however, says he's not kidding. "Wait, I'm serious. It's happening," he tells her. "And when it happens, it's going to kick your ass Beesly. So stay sharp."
Jenna Fischer said she picked out Pam's engagement ring
After that exchange, Jim reveals in a talking head interview that he has a ring. "So I think Pam isn't totally sure what to do with this conversation," Fischer explained during the podcast. "Was it a bit? Is he being serious?"
"Now he has a talking head for the audience where he says, 'Oh, I'm not kidding. I got this a week after we started dating.' And he shows an engagement ring," she added.
A fan asked the Office Ladies if the ring Jim shows to the camera is the same one he proposes to Pam with and Fischer revealed that she played a big role in picking the ring out for her character.
"I think it is," she said. "I remember [prop master] Phil Shea coming up to me and presenting me with a tray of rings and he and I had a very long conversation about what kind of ring would Jim buy Pam? Like, Jim's going to hit it out of the park for Pam. Remember, Pam was always a little disappointed in her ring from Roy. That was my back story."
"And so Phil was like, what would make Pam's heart sing? And I remember picking that ring. So, yeah, I think it is that ring," the actor added.
Later in the episode, Jim pulls a prank on Pam by dropping to one knee while they leave for the day and asks her, "Hey Pam, will you wait for me one second while I tie my shoe?"
For a brief moment she thinks he's going to propose and when she hears his joke says, "I hate you" — then the two share a laugh over his fake proposal joke.