'The Office': Jenna Fischer Almost Quit Acting to Become a Vet Tech
The Office is one of the best comedies of our generation. The NBC series made its debut in 2005 and continues to impact viewers as they re-watch every episode on streaming platforms. Of course, there are a number of reasons why the show is such a hit. But most fans will tell you they can't imagine the series without its main cast. However, Jenna Fischer recently revealed Pam Beesly could have looked completely different, as she almost quit acting before The Office. 
'The Office' writer reveals Jenna Fischer almost quit acting before playing Pam Beesly
Fischer played Pam on The Office for nine seasons. But the actor's road to fame wasn't exactly easy. On the Office Ladies podcast published on Sept. 23, writer Brent Forrester opened up about Fischer's journey before she was cast as Pam. 
"If you read her tremendous book, [An Actor's Life: A Survival Guide], which is both an instructional manual and a riveting autobiography, you will learn that Jenna Fischer spent seven years trying to break into the business of acting," Forrester said. "At the end of seven years, she felt that she had failed. She packed up her car, and she decided that she was going to turn home to Missouri."
The writer continued, "She only decided to stay after her acting coach and manager said, 'Please, Jenna. Spend one more season trying out for TV.' And that's when she got The Office."
Jenna Fischer says she almost left acting to become a veterinary technician
After Forrester explained Fischer's backstory before The Office, the actor revealed the writer got one thing wrong about her journey. 
"I never actually packed up my car and said I was going to leave," she said on the Office Ladies podcast. 
Nevertheless, Fischer did have plans to leave the acting business and become a veterinary technician instead.
"I did call my managers after seven years of failures and said, 'I've decided to become a vet technician.' I had signed up. It was a two-year program. I'd been doing some animal rescue, and I was gonna do it full-time," Fischer said. "I wanted my vet tech license so that I could administer medicines. And so I was like,'I'm outta here.'"
Fischer also admitted her team called her out on her expectations.
"It is true that my manager and my acting coach sort of yelled at me," Fischer said. "They were like, 'What did you think an acting career was? You thought was just a bunch of ups? Just a bunch of successes? No! It's little successes followed by many failures. This is what being an actor is.'"
How Jenna Fischer feels about 'The Office' now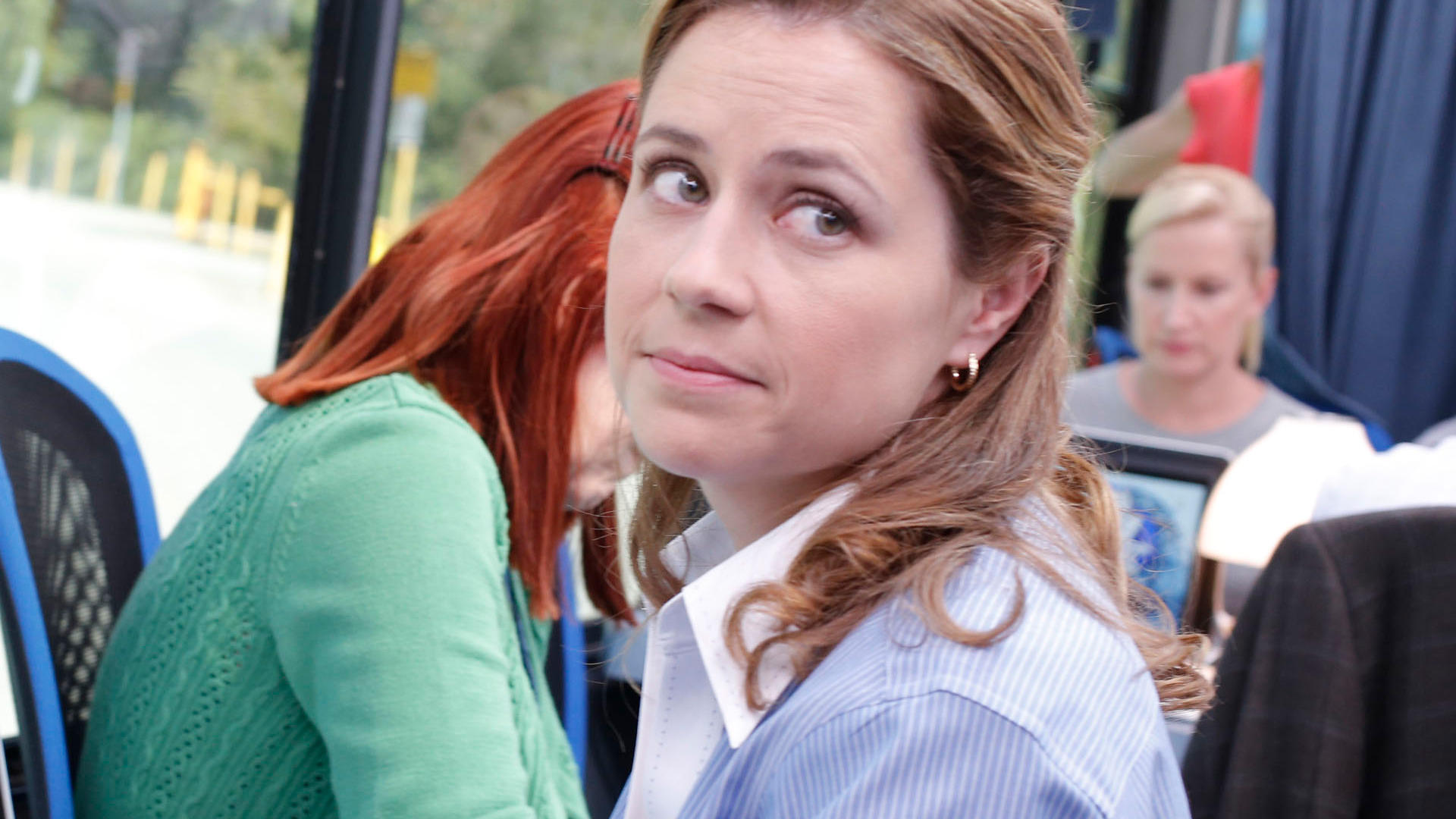 It's clear The Office changed Fischer's career forever. So it seems the actor doesn't mind being associated with Pam even now.
"When I was a little girl growing up in St. Louis, I wanted more than anything to be on a comedy television show," Fischer told The New York Times in October 2019. "I used to watch Cheers with my family and thought, 'One day I want to be Shelley Long. I want to play a character on a TV comedy that everyone remembers.' So I don't care if people call me Pam for the rest of my life. I'm proud of that."
Then on Brian Baumgartner's An Oral History of The Office podcast published on Sept. 15, Fischer revealed the show's impact on fans is the one thing she's proudest of.
"I am so honored to be a part of something that brings comfort to people," Fischer said. "All I wanted was a job. I just wanted to be a working actor. That's all I wanted. Never in my wildest dreams did I ever think that I would be part of something so special and so meaningful. And I try to live up to that responsibility."
Check out Showbiz Cheat Sheet on Facebook!