'The Office': Which Cast Member Was 'the Worst' at Breaking During Scenes?
This cast member of The Office was notorious for breaking during scenes, even if another actor said a regular line that wasn't a joke.
The Office cast often had a hard time keeping it together during scenes, given all of the hilarious jokes and improv moments, but some actors were worse at breaking than others. During the Office Ladies podcast, host Jenna Fischer shared who was the worst at breaking during scenes because she would laugh every time: Mindy Kaling.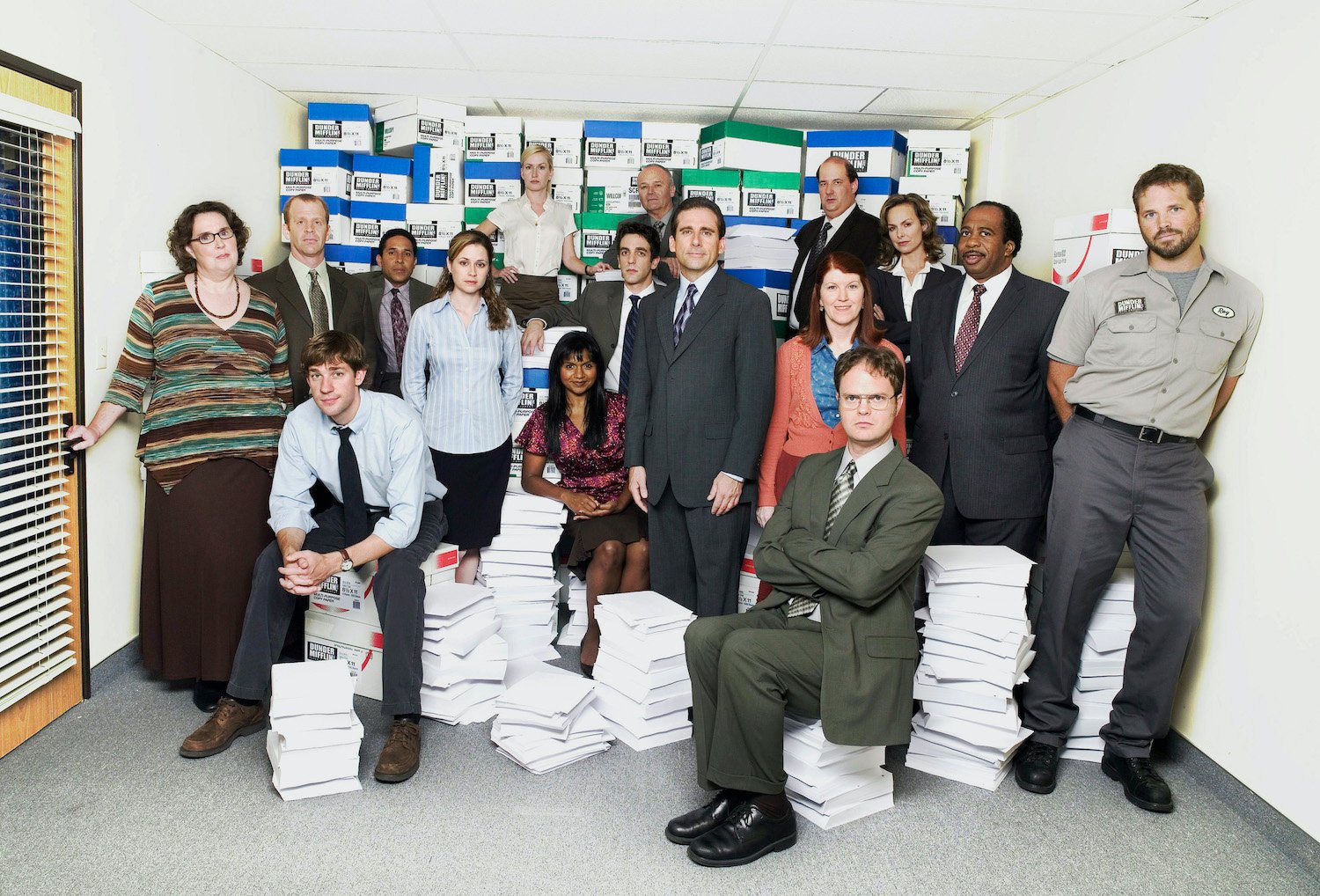 Mindy Kaling played Kelly Kapoor
Kaling pulled double duty on The Office as a writer and the character Kelly Kapoor, the customer service rep for Dunder Mifflin. Kelly is well-known as being obsessed with celebrity gossip and very into co-worker Ryan, played by writer B.J. Novak. She's very talkative, always happy to chat with the other office workers.
Though Ryan and Kelly ended up literally running away together in the series finale, Kaling thinks things didn't end well for the couple. "There's not an insignificant part of me that thinks that Kelly might be in jail; a crime of passion," she shared with Variety. "The character just kept getting a little bit more and more unhinged. I don't want to say that she murdered Ryan but like I'm also not convinced that he's still alive in the world of The Office."
REVEAL: 'The Office': This Dwight and Jim Scene Was So Funny, the Stars Couldn't Stop Laughing and Production Had to Shut Down
Kaling was the worst at breaking during scenes
During the June 24 Office Ladies podcast, Fischer and her co-host Angela Kinsey talked about season 3 episode 5 "Initiation" and how Kinsey enjoyed sharing a breakroom scene with Kaling.
"Kelly is very worried because Ryan has been gone all day and she hasn't heard from him. We know where he is — he's off with Dwight — but she's worried," Fischer says, as she set up the scene.
"I think it's the first time they've sat down together," Kinsey said, in response to a fan question about whether this was the first Angela and Kelly scene ever. "I mean, it's definitely a huge Kelly-Angela moment. It wasn't that long ago that Kelly got drunk in the Christmas episode and tried to kiss Dwight and Angela Martin was not having it. So, it's kind of a big deal that she even tries to comfort Kelly."
She even pats Kelly's hand, Fischer points out. "I make physical contact, then she says that Dwight is weird, and then I say he's not," Kinsey notes, then Kelly calls him a "freak," causing Angela to shout "you're a freak!" before storming off.
Kinsey gave some more background, explaining, "I wrote in my journal that I was really excited to do this scene because Mindy and I never got to do scenes together but I said that Mindy broke into laughter every single time I glared at her."
Fischer added, "Mindy was the worst. Mindy was the worst. I have so many stories coming up of doing scenes with Mindy where you would say a regular line and she would start laughing."
That tracks, as Kinsey shared, "I didn't even say a line. I just looked at her really snarky and she'd start laughing."
John Krasinski broke in this episode too
John Krasinski, who played Jim, was often guilty of breaking too and even did so during this same episode. Kinsey shared that in the DVD commentary it was mentioned "how much John broke in the scene… every time Ed [Helms] would do a version of singing the song ["Lovefool"], John would break."
"And then they said that Ed started messing with John trying to sort of up his game on how he would do it just to see if he could get John to break. I guess John was kind of a mess because Ed was just crushing it," Kinsey added.