'The Office': Jenna Fischer Says This Makes Her Age More Than Anything
It hasn't been that long since The Office closed up shop in 2013. One of the enormous NBC hit's stars, Jenna Fischer, has expressed recently how much older she feels since her days on the comedy.
Here's what she had to say about a recent phenomenon that has her feeling a bit long in the tooth.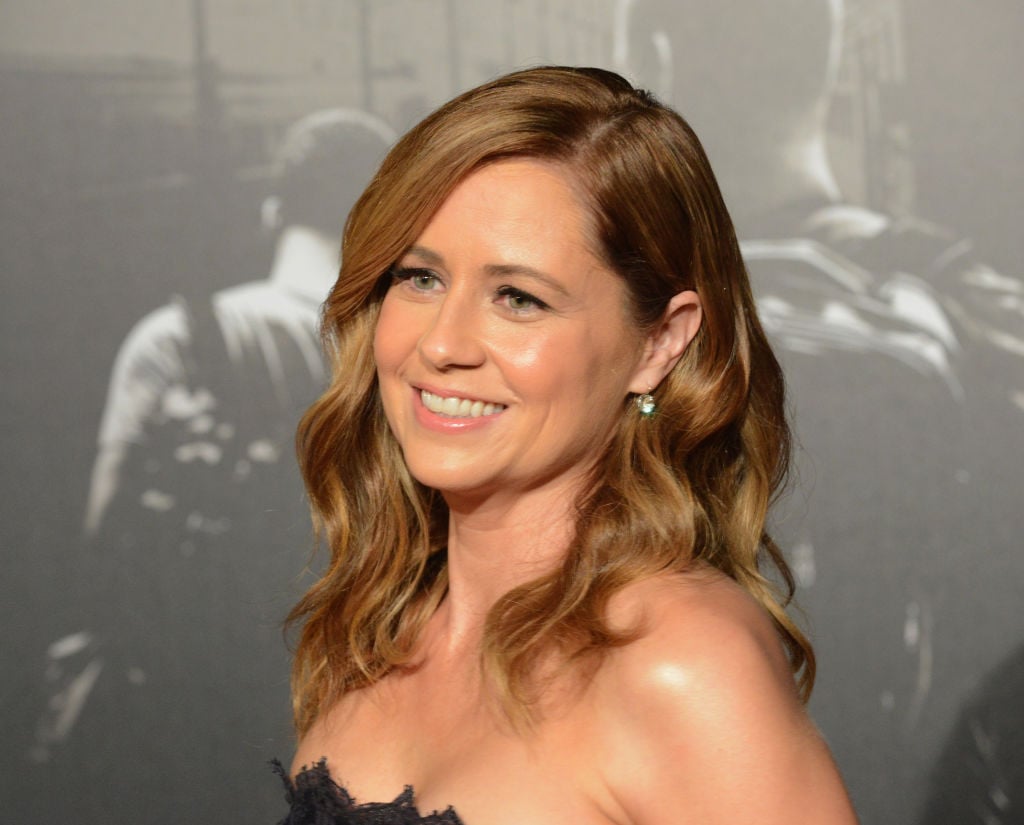 Fischer's early days as a struggling actress
The 45-year-old actress still vividly remembers her early days as an actress trying to make it in Hollywood, hoping to land that big role that would set her apart from the rest of the crowd. Fischer was an unknown when she was cast as Pam in The Office, but not for long.
She told Entertainment Weekly in 2006 that at one point she was being considered for the role of spy in Alias, a role that eventually went to Jennifer Garner. She was told her audition was great but that she simply didn't have "it."
Finally, when she auditioned for The Office, she played "normal" to the hilt and got the job of a lifetime.
She told NPR in 2013, "The casting director before I went in . . . she gave me some coaching on the phone. What she said was, 'don't come in looking pretty'; she said, 'please look normal. Don't make yourself all pretty, and dare to bore me with your audition'. Those were her words. 'Dare to bore me.'"
"So, when I went into the audition, the first question that they asked me in the character of Pam – they said, 'do you like working as a receptionist?' And I said, 'no.' And that was it. I didn't speak any more than that. And they started laughing.
Fischer and Angela Kinsey's popular 'Office Ladies' podcast – this is Fischer's favorite part of it
Fischer and Angela Kinsey, who played Angela Martin on the NBC comedy, started a podcast in September 2019. It was an instant hit for the best friends in real life.
During each podcast, they break down one episode of the show and answer questions from their fans.
Fischer shared with Entertainment Weekly in October 2019 that her favorite feature of the podcast is something she likes to call "Fast Facts."
"Fast Facts are three facts about the episode that are overreaching for that episode. So an example of a Fast Fact might be 'This is the first time you meet Craig Robinson in the series,' and we will tell a story of what it's like to have him join the cast."
"Then we will move into where we break down the episode more scene-by-scene and tell our stories and memories about those scenes."
Why Fischer feels so old sometimes
Fischer has come full circle from her early days as an inexperienced actress. She truly cherishes her years on The Office and loves interacting with the show's fans.
She recently shared that from time to time, especially lately, she has been noticed by younger fans, whose comments pretty much age her on the spot.
"I've had young fans come up to me in stores," Fischer said on The Ellen DeGeneres Show this month and they say 'You look like an older version of that girl Pam from The Office.' "
"And I say, 'I am an older version of her.' It's literally me, 15 years later," she joked.