'The Office' Star Jenna Fischer 'Really Struggled' With 1 Episode: 'It Just Doesn't Seem Like Pam to Me'
Jenna Fischer had to tap into many emotions playing Pam on The Office and admitted that being angry in one episode was a struggle for her personally. She didn't feel like her character would actually get so angry but was advised to approach it as Pam hitting her breaking point.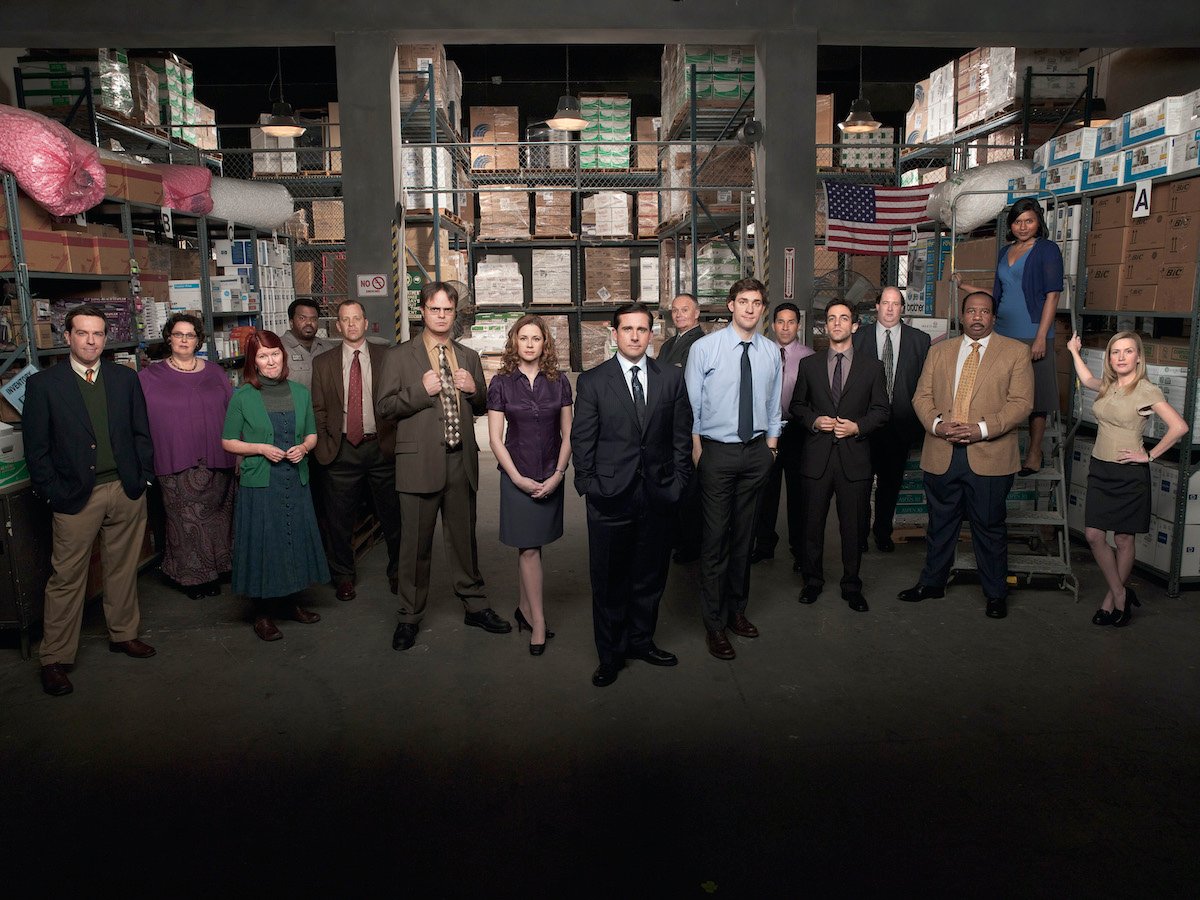 Pam was angry in 'The Office' episode 'The Lover'
During the March 2 episode of the Office Ladies podcast, Fischer and Angela Kinsey discussed The Office Season 6 episode titled "The Lover." Jim and Pam return from their honeymoon and find out Michael is dating Pam's mother. It doesn't go over well with Pam.
Michael spills the beans to Jim who, understandably, wants to keep it from Pam. When Jim and Pam stop into Michael's office to give him a souvenir from their trip, he reveals he's dating a Dunder Mifflin employee's mother. Pam quickly realizes it's her mom, Helene.
She is distraught and storms off, yelling "Oh my god! No!!" The camera captures Pam screaming in the office parking lot after finding out the news.
Pam calls her mom and is overheard saying, "How could you do this to me? He's my boss! How many times have I complained about him to you? No, I am not being dramatic, you are being crazy!"
Jenna Fischer said she struggled with her character's reaction
Fischer shared a fan question during the podcast. "What did you do to get yourself into this mode of angry? Was it difficult since Pam is usually pretty calm?" they wondered. Fischer found it challenging, to say the least.
"This was so difficult for me. As an actor, this episode, I really, really struggled," she confessed.
Fischer said she didn't feel like the anger was true to her character. "I just really struggled with how confrontational Pam was in this episode because I never felt her as a confrontational person," she explained. "So does Pam get mad? Oh, sure she does, but she's a like, silent sufferer. Does that make sense?"
Fischer explained how she connected with the emotion
Fischer did have to consult with the creative time to figure out how to best approach the episode.
"I had a lot of conversations with the creative team about this because I just could not make that leap from the Pam I had been playing to the Pam that was scripted in this episode," she shared. "And you know, what we decided was that everyone has a breaking point that makes them behave out of character for themselves."
Fischer added, "And this was it. Michael dating Pam's mom was the thing that was going to show us a whole new side of Pam."
The actor said when she watched the episode for the podcast, she questioned whether she really got it right. "It just doesn't seem like Pam to me," she said. "It's so crazy." 
Fischer shared how the episode's writers provided support to help her overcome her struggle with delivering such a pissed-off reaction. "[The episode's directors] kept saying to me every day, they were like, 'You cannot help this. This is coming out of you and you can't stop it,'" she said. "That was their direction."
RELATED: 'The Office' Mistake You Probably Didn't Notice in 1 Touching Jim and Pam Scene